Ex-head of UN atomic agency to i24NEWS: Israel's Iran deal concerns not credible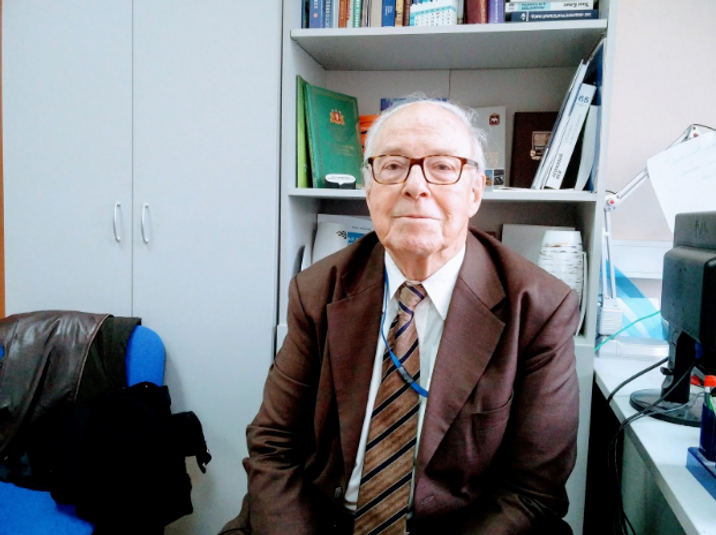 National Atomic Energy Association (IAEA) director Hans Blix
Eylon Aslan-Levy
Former IAEA chief says 'Israel's threats against Iran have been more concrete' than Tehran's threats
Israel's complaints about the Iran nuclear deal are "very weak" and motivated by a desire to hold back Iran's economic development, according to the former head of UN weapons inspectors in Iraq.
Criticizing Israel's demand that world powers "fix or nix" the 2015 nuclear agreement, retired International Atomic Energy Association (IAEA) director Hans Blix told i24NEWS that there is no reason to be alarmed that Iran might race towards the bomb when the deal expires.
"Ten years is a rather long time in international relations," says Dr. Blix, who headed the UN nuclear watchdog from 1981 to 1997. "God knows, maybe in ten years' time the United States will be looking for Iran to help them against China."
US President Donald Trump decertified the Iran deal, or JCPOA, in mid-October, instructing his administration to address the deal's "serious flaws"— chiefly, the automatic expiry of key restrictions on Iran's nuclear program after ten to fifteen years. These "sunset clauses", Israeli Prime Minister Benjamin Netanyahu frequently warns, will enable Iran to eventually enrich enough uranium to place itself on the threshold of mass-producing nuclear weapons.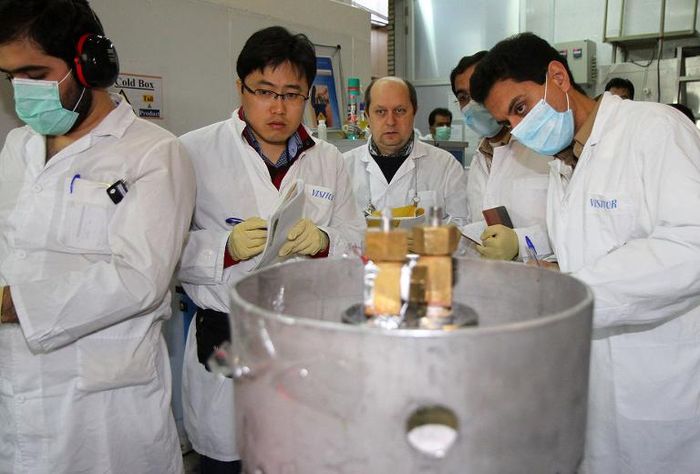 "Anything in ten years from now is conjecture," says Dr. Blix, saying he has never seen evidence that Iran ever seriously pursued nuclear weapons the first place. "It's more of an attempt to manipulate public opinion." Asked whether responsible leaders should try to project ten years into the future, Dr. Blix, "if they want to win an election, maybe."
Dr. Blix, a Swedish diplomat who served as the first Executive Chairman of the United Nations Monitoring, Verification and Inspection Commission, said he was unimpressed by the argument that the decade of economic growth spurred by sanctions relief will strengthen Iran to the point that the world will be unable to prevent a race towards the bomb after the deal expires.
"It's like saying the United States should have bombed China at some earlier stage, also, in order to stop China's evolution," he says dismissively. "I think it's entirely hypothetical."
Dr. Blix downplays Israel's concerns about Iran's belligerent rhetoric as being "part of a liturgy", objecting that Israel's threats against Iran have been "just as bad". "I've felt on the Israeli side the threats against Iran have been more concrete than the threats that Iran has voiced," he opines.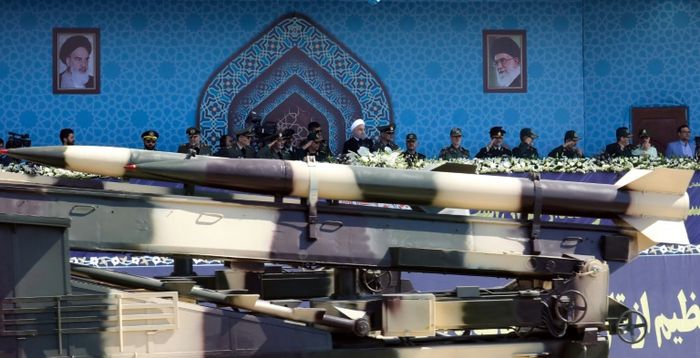 Alluding to joint Israeli-Greek air force maneuvers, he adds, "there were many statements on the Israeli side that could be interpreted as a threat that there could be a military attack, whether alone or together with the United States."
When questioned about Iran's recent test-fire of ballistic missiles marked with "Israel must be destroyed" on the side, Dr. Blix protests that there were "some translation problems with what actually was said".
Whereas advocates of the JCPOA often argue that diplomacy will transform Iran into a responsible international actor, Dr. Blix is skeptical — challenging the view that Iran is a destabilizing force in the Middle East at all.
"You would probably take the view that even their links with Hezbollah makes it not a responsible member of the international community," he objects. "I'm sure there's a lot of monkey business going on in the Middle East, and it's being undertaken by various people. There were Iranian nuclear scientists who were killed, we can be quite sure that various minority groups are being supported from the outside," he adds, hinting at Israeli involvement.
Dr. Blix also rejects the common claim that diplomacy will tame Tehran's regional aggression, rejecting the characterization of Iran's behavior as aggressive in the first place. "You are assuming that there is aggression," he says, "I'm not saying that there is aggression." When pressed on Iran's military support for Shiite militant group Hezbollah -- internationally recognized as a terrorist organization — Dr. Blix says he does not know enough to describe this activity as "aggression".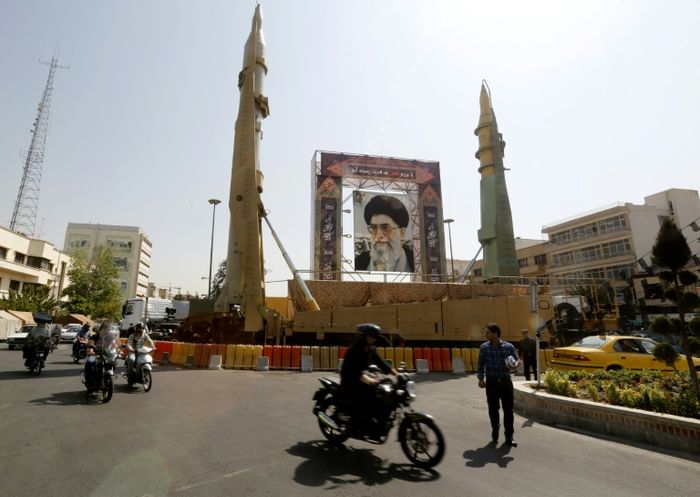 Unconvinced by the Israeli case against the JCPOA, Dr. Blix dismisses Netanyahu's objections to it as "not credible". Instead, Dr. Blix believes that the deal's opponents are more concerned with stifling Iran's economy.
"Personally I think that a very important part of this is the concern, not what will happen in ten years' time, but what will happen before that in terms of Iran's economic evolution," he says. "I think there's a concern that such a state...will be a weightier factor, and therefore slamming back economic sanctions is highly desirable….I personally think that yes, they [Saudi Arabia and Israel] would like to retard Iran's economic evolution."
Dr. Blix's remarks came on the sidelines of a Moscow conference of the Comprehensive Test-Ban Treaty (CTBT) Organization. Iran, like Israel, has yet to ratify the 1996 treaty, which will ban all nuclear tests worldwide once every state with nuclear technology signs and ratifies the agreement. During negotiations over the JCPOA, world powers declined to demand that Iran ratify the CTBT as a signal of its commitment never to build a nuclear weapon.
Dr. Blix is skeptical that Iran could have been forced to ratify the CTBT, and does not believe this would have eased concerns about the JCPOA's sunset clauses. "They can't have nuclear weapons, so they can't test nuclear weapons," he says, pointing out that Iran is already party to the 1968 Nuclear Non-proliferation Treaty, which bars non-nuclear powers from building such weapons.
Looking forward, Dr. Blix is hopeful that the JCPOA will survive even if the United States walks away from it and the US Senate reapplies sanctions. With European states having reaffirmed their commitment, Dr. Blix believes that Iran would continue to comply with the deal in defiance of criticism from hardliners in Tehran.
"I think they [Iran] will take the high ground and say, we're not breaching the agreement, it's you who do it," he says. "This is not a bilateral agreement between the US and Iran," he explains. "It is a big agreement settled by the Security Council… binding on all the members [of the United Nations]...I think it will remain."
See also:
Analysis: Fate of Iran nuclear deal could hasten conflicts for Israel
Eylon Aslan-Levy is an anchor and correspondent at i24NEWS.
You need to be logged in in order to post comments. Sign up or log in
blockade=blix. damned autocorrect
October 28, 2017 12:04 AM
This man is obviously not a friend of Israel! He can't even hide his lack of objectivity. His wishful thinking and his lack of realism are depressing. How can one have respect for the UN with dreamers like him who have power.