On Twitter, Trump pleads with Saudis to float oil company on NY stock exchange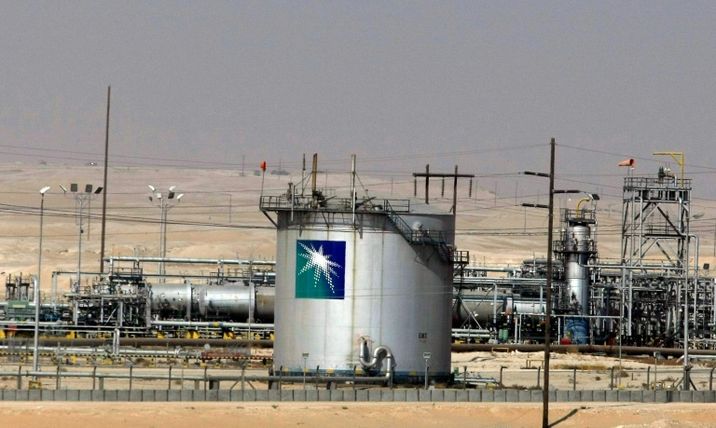 Saudi Aramco is the world's largest oil company in terms of crude production and exports
Hassan Ammar (AFP/File)
Stock exchanges in New York, London and Hong Kong are also clamoring to snag the gigantic public offering
United States President Donald Trump issued a public plea on Saturday to his Saudi allies, calling on them to float their multi-billion dollar oil leviathan on the New York Stock Exchange (NYSE) as competition to snare the historic public offering heats up.
"Would very much appreciate Saudi Arabia doing their IPO of Aramco with the New York Stock Exchange. Important to the United States!" Trump tweeted on Saturday during an official visit to Hawaii and Asia. 
The initial public offering (IPO) of the Saudi Arabian Oil Company, usually referred to as Aramco, is shaping up as the highest-value float in history, even though the government are planning on putting a mere 5% of the state-owned firm on the market. 
The kingdom -- which recently spruiked ambitious economic liberalization plans at a desert summit -- is the world's largest oil producer and estimates for the float range from $50 billion to $100 billion. 
A share of Aramco is already set to be floated on the Saudi stock exchange in 2018, and the exchange's director told the Financial Times last month that they want the public offering to remain exclusively in Riyadh. 
However stock exchanges in New York, London and Hong Kong are also clamoring to snag an additional international offering. In the United Kingdom, a financial regulator has published proposals to tweak the rules in order to allow the Saudis to float the company there. 
As the center of the world's largest capital hub, the NYSE is seen as a natural option, however the Saudis are reportedly anxious over the US' stricter financial regulations and possible vulnerability to lawsuits under terrorism financing legislation. 
Aramco's spokespeople were not commenting on Trump's tweet, however an unnamed company official told Bloomberg that the missive "came out of the blue."
You need to be logged in in order to post comments. Sign up or log in
Ho yes, terrorism will become more difficult to pursue.