How one woman's tragic quest opened the door for Iraqi-Israeli reconciliation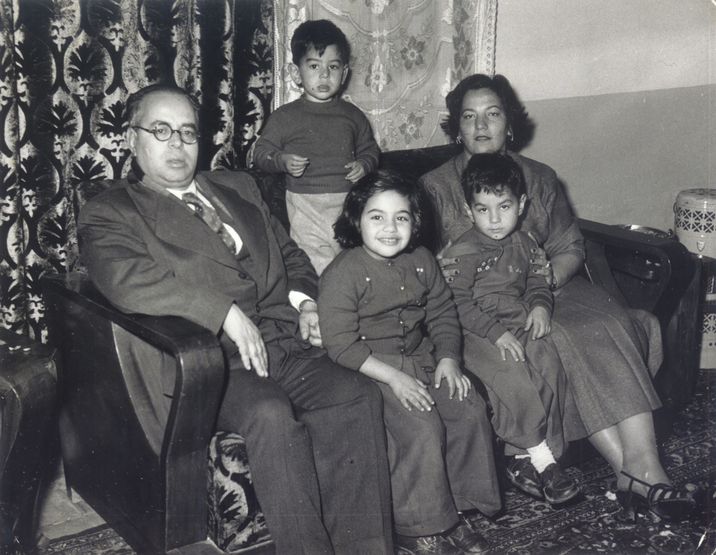 Linda Menuhin Abdel Aziz family photo with her father on the left
Screen capture
"Many Iraqis, especially young people, didn't believe there were Iraqi Jews in Iraq," said an Iraqi activist.
When journalist Linda Menuhin Abdel Aziz, a Jew of Iraqi descent, first attempted to explore the fate of her father who disappeared in Iraq in the 1970's, her actions challenged a deep-seated taboo.
The perception of Israel as the enemy that took root under the Ba'ath party had yet to fade away, and any contact with Israel was frowned upon.
With the help of a local reporter, Menuhin reopened old wounds and through the story of her father's kidnapping by Iraqi authorities shortly after she fled to Israel, told the tale of a 2,500-year-old Jewish community that was persecuted and forced out of the country.
Her father's story was captured in "Shadow in Baghdad," a documentary film released in 2013 and directed by critically acclaimed Duki Dror, which has since been screened to Jewish and Iraqi communities all over the world.
Following the Six-Day War 1967, Jews became targets and increasingly began to flee the country. Menuhin's father loved his country and was reluctant to leave, however was reported missing in 1972 when he failed to turn up to synagogue.
With the release of the film, the Israeli-Iraqi cooperation that had seemed controversial at the time, was slowly being normalized.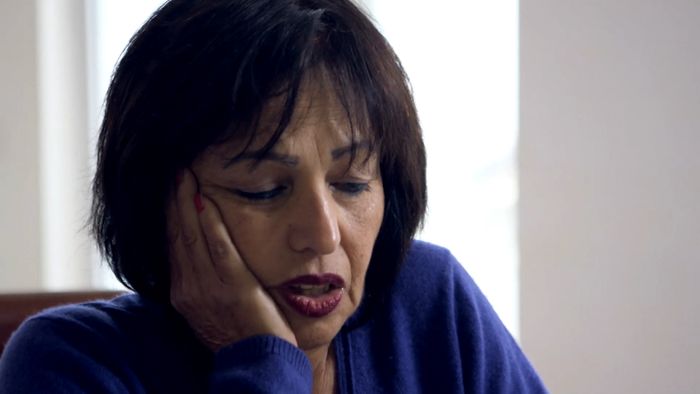 The fall of Saddam Hussein and the liberalization brought on by the American occupation opened Iraqi society to a new world. Online exchanges between Israelis and Iraqis became routine and authors from both countries see their works translated in the other.
"These are cultural ties, individual ties," noted Dr. Ronen Zeidel, researcher of Iraqi Modern History, speaking to i24NEWS. "There is growing communication between people, there are joint projects and encounters."
A prominent example, he says, is a Facebook group named in Hebrew, "Preserving the Iraqi language" with nearly 50,000 members -- some of whom live in Iraq or are Iraqis living elsewhere. Group members organize events, share linguistic dilemmas and even exchange recipes for traditional dishes.
"They are constantly in touch. Iraqis in exile reach out to Israelis, they meet Israelis abroad, and the interesting thing is that unlike meetings with people from other Arab countries, with Iraqis there is not hostility. There are no burdens, no allegations on both sides -- it's as if it's purely a meeting between friends."
Menuhin takes partial credit for the change.
"With all modesty, I think there is a connection. Iraqis are affected by the fact that Jews [who fled from Iraq to Israel] cling to their past and cherish their culture. Their music is entering the Israeli mainstream and now the third generation is showing interest in the language they heard from their grandparents."
This was not the case when Iraqi Jews first came to Israel, she told i24NEWS after a screening in Berlin last week.
"When I came to Israel in in 1971, people did not have a great idea, or any idea at all, of how the Jews lived in Iraq, even though Judaism flourished there. At the time there was no room for the Arab culture in Israel, but now there is a renaissance. There is curiosity and the youth is trying to reach out to Iraqis."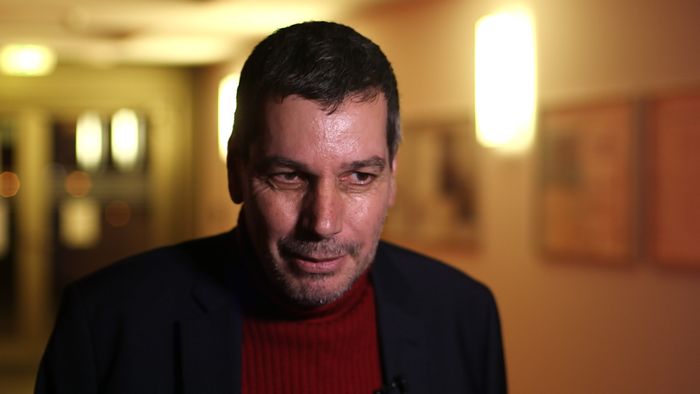 The change is also happening on the other side. Since "Shadow in Baghdad" was released, Menuhin became not only a voice for Jewish refugees from Arab countries, but also the go-to person for Iraqis seeking to learn about their country's Jewry. She has received dozens of emails and Facebook messages, "and some are writing about idiotic it was, not only to lose the Jews and weaken Iraq."
"A lot of Iraqis, especially young people, did not even believe that there were Iraqi Jews in Iraq," said Ali A Abbas, an Iraqi activist promoting ties between Israel and his homeland who attended the film screening.
"They now learn that Iraqi Jews were part of the Iraqi community and they played a great role in the creation of the new Iraqi state. The film actually motivated a lot of young people to buy books about the Jewish history, to learn about Jewish traditions.
"It changed the way people think about Israelis," says Abbas. "Even though they don't have Iraqi passports, they are Iraqis, just like us."
Dr Zeidel attributes this to a larger process, the attempt to discover "the truth behind the lies" told by the Ba'ath party. "People say, 'maybe what they said about Israel was also a lie?" he said.
"Iraqis also suffered under the Ba'ath, many more Iraqis died in the party prisons and they see their suffering expressed in this film as well. This is another gate through which they can relate to Israelis...for the first time, we now have a major Arab country with which we can start building relations -- from the bottom up."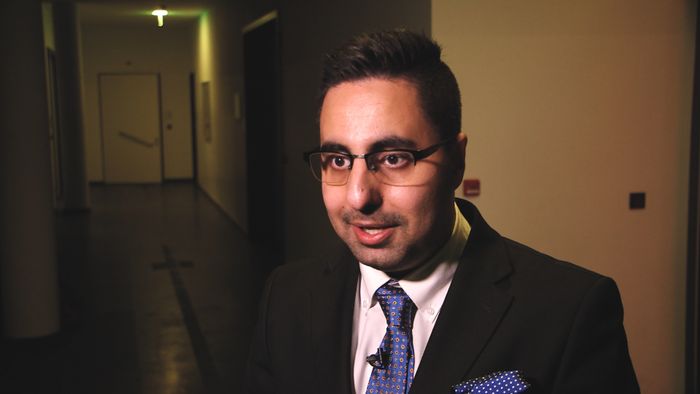 "There is already peace between us at the grassroots level," stressed Abbas, emphasizing the role of the Iraqi community in Israel as a cultural bridge.
"Jordan, Egypt and Turkey already have a relationship with Israel but it's not complete because people there need 30 years to understand you guys are normal people. But with us the change is already happening."
This desire to reconnect is not always understood by other Israelis and Jews, says Menuhin. She still remembers being chastised by a member of the audience, a Jew of Polish origin, during a recent screening in Copenhagen.
"He told me, 'I would never say something like that, that part of my identity is Polish, how can you?'. So I explained to him that the way we eat, the language we talk, the jokes we enjoy -- it's our culture. Even if we try to deny it, it doesn't mean that it doesn't exist inside us."
Menuhin also visited Poland for the first time earlier this year. "I really felt Iraqi in Poland. I thought, Jews have suffered so much here in the Holocaust, and yet so many Israelis visit it every year. Iraq certainly hasn't committed such a big crime. So if Jews can forgive Poland, then surely they can reconcile with Iraq."