US, Russia diverge on expected Trump-Putin meeting in Vietnam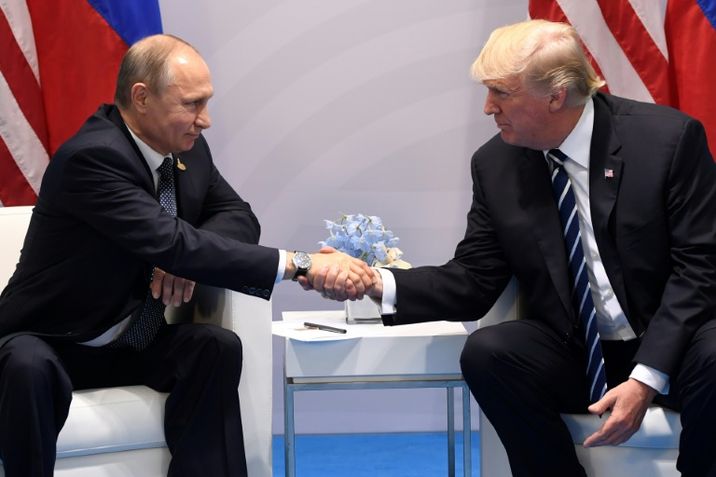 US President Donald Trump met Russian counterpart Vladimir Putin at the G20 summit in Germany this month
SAUL LOEB (AFP/File)
US Secretary of State Rex Tillerson says no final decision has been made on a Trump-Putin meeting
Russia and the US disagreed on Thursday over whether US President Donald Trump plans to meet his Russian counterpart Vladimir Putin at an Asia-Pacific summit in Vietnam.
Kremlin aide Yuri Ushakov told Russian news agencies on Thursday that the two leaders would meet on November 10 in Vietnam, with the exact time still being discussed.
But in comments in Beijing, where Trump is on a state visit, US Secretary of State Rex Tillerson said that no decision had been taken on a potential meeting.
"There has never been an agreement, certainly not to a formal bilat," he said, adding that the "question is whether we have got sufficient substance" to talk about.
"If we're going to have a meeting, let's make sure it's a meaningful meeting," he said, mentioning ongoing discussions on the situations in Syria and Ukraine.
Both leaders will attend the Asia-Pacific Economic Cooperation (APEC) summit in the Vietnamese city of Danang.
The two leaders last met at the G20 summit in Germany in July.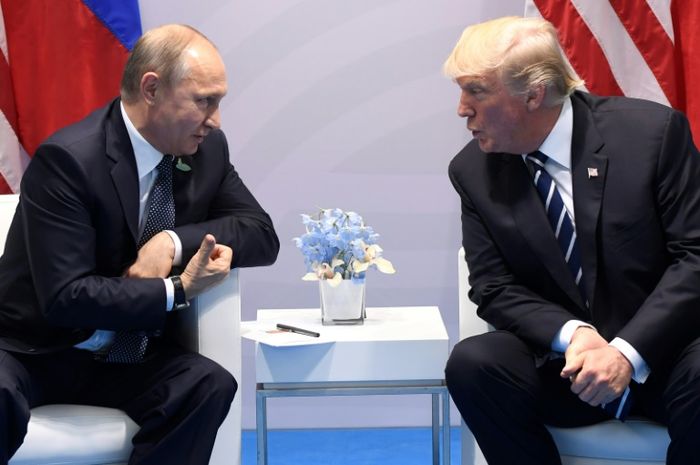 Speaking to reporters on Sunday before touching down in Japan on the first leg of his high-stakes Asia tour, Trump announced that he would likely be meeting Putin as the international community seeks a solution to the North Korean missile crisis.
"I think it's expected we'll meet with Putin, yeah. We want Putin's help on North Korea, and we'll be meeting with a lot of different leaders," Trump told reporters on Air Force One.
Trump's marathon trip comes with the North Korea crisis at fever pitch, with US bombers running sorties over the Korean peninsula and fears mounting of another Pyongyang missile test.
Russia backed new sanctions against North Korea last month, banning it from trading in textiles and restricting oil imports, but refused to support tougher measures like an oil embargo.
Washington has had to soften its stance in order to secure the backing of Russia and China, the North's strongest backers.
Relations between Moscow and Washington have plummeted as a US probe has accused Trump's former campaign aides of secretly meeting Kremlin-connected officials.
Russia has vehemently denied allegations of interfering in the US election last year that brought Trump to power.
(Staff with AFP)
You need to be logged in in order to post comments. Sign up or log in
more sanctions on Russia for providing current help to North Korea
Putin should receive a spit in the face, instead of a meeting