Scaramucci says Trump 'most committed president in history' to Mid East peace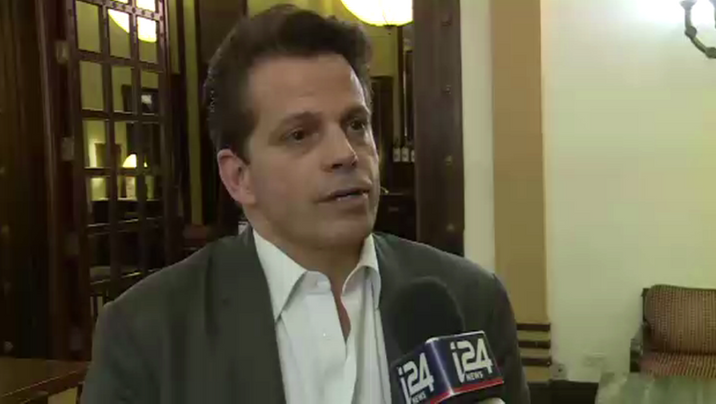 Former White House communications director Anthony Scaramucci speaks to i24NEWS in Jerusalem on November 21, 2017
i24NEWS
The key to peacemaking, Scaramucci tells i24NEWS, is that both parties must want it.
Donald Trump's short-lived White House communications director Anthony Scaramucci told i24NEWS on Tuesday that he is optimistic that the US President and his administration will put together a winning proposal to end the long intractable Israeli-Palestinian conflict.
Speaking to i24NEWS from Jerusalem's King David Hotel, Scaramucci said that Trump is "probably the most committed president in the history of Israel" when it comes to striking a deal to clinch one of the United States' most elusive foreign policy achievements -- Middle East peace.
"I think he is probably the most committed president in the history of Israel. I think he's going to come up with a solution," Scaramucci said. "I think that if anybody can come up with a solution to this intractable problem it's him."
Scaramucci, who was famously ousted from his position as the White House's top spokesman after just 10 days on the job, pointed to Trump's success as a businessman as evidence that the US President would be able to negotiate what he has deemed "the ultimate deal."
"Just think of his creativity as a dealmaker, his fifty years in business and the success he's had in a range of different businesses, including the success that he's having now as the American president."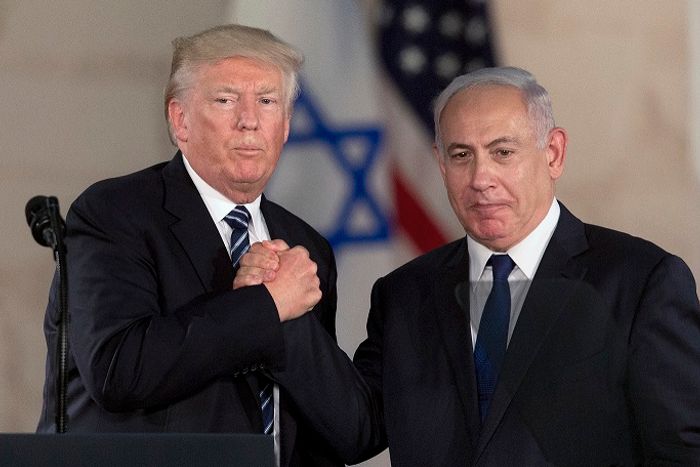 "I'm very optimistic that a proposal will get put together that is a winning solution," he added.
Scaramucci was forced out of the administration after launching an expletive-laden tirade against Trump's top advisers at the time, chief of staff Reince Priebus and White House chief strategist Steve Bannon, both of whom were also eventually dismissed from their positions.
But Scaramucci expressed confidence in Trump's current team, telling i24NEWS that there is "no question" the President's advisers are the right people to help forge a deal.
Scaramucci said that the main two goals of any peace deal will be to promote "the sustainability and the permanency of Israel, and the cohabitation and economic growth of as many people in [the] region as possible."
The key to peacemaking, Scaramucci said, is that both parties must want it.
"At the end of the day you can't wave a magic wand and make peace if both parties don't have a willingness to come to the table."
Attempts at getting Israeli and Palestinian negotiators back to the table have lain fallow since the previous US administration gave up on intense shuttle diplomacy by former Secretary of State John Kerry in early 2014.
Interview by Calev Ben-David, co-anchor of i24NEWS' 'The Rundown'.
Written by Emily Gatt, journalist and breaking news editor i24NEWS web desk.
See also:
Trump's Middle East peace plan could leave Israeli settlers in place: report
Netanyahu says will weigh Trump peace plan on Israel's security interests
You need to be logged in in order to post comments. Sign up or log in
November 22, 2017 12:11 AM