Brazil to begin work on designating Hezbollah as terrorist organization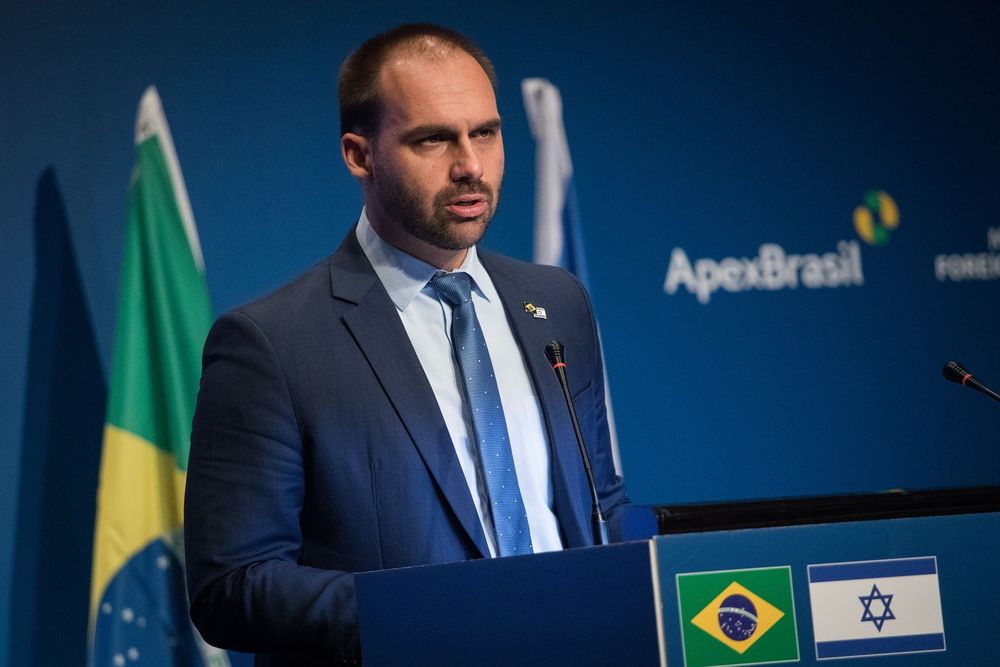 "They are not a normal political body. They are comparable to guerillas," says Eduardo Bolsonaro
Eduardo Bolsonaro, a member of the São Paulo Chamber of Deputies and son of Brazilian President Jair Bolsonaro, said in a recent interview that he will work with the goal of designating Iran's Lebanese Shi'ite proxy Hezbollah, as a terrorist organization.
"The organization... which had sworn to destroy Israel cannot be considered a normal political body and is comparable to the guerrillas of the FARC [Revolutionary Armed Forces of Colombia]. They are not a diplomatic weapon.
"They are criminals and terrorists," Bolsonaro said, pointing to the deadly attacks perpetrated that the Shiite organization perpetrated in the 1990s in Argentina. Both of the attacks took place in the capital Buenos Aires; the 1992 bombing of the Israeli Embassy cost 29 lives, while 1994's massive explosion at the AMIA Jewish center killed 85, wounding 300 more.
"Hezbollah maintains a prominent presence on the border between Argentina, Paraguay and Brazil. Most of their activities revolve around money laundering and trade, rather than terrorism," he said.
Bolsonaro added that Hezbollah was also "very strong in Venezuela. They have a safe haven there under President Nicolas Maduro. All you need to know in this regard is that Maduro's deputy was Tareck El Aissami [Industries and National Production Minister and Petroleum Minister], a member of Hezbollah, and this is an element that should not be overlooked."
As such, the son of the Brazilian president has vowed to work to designate Hezbollah as a terrorist organization and confirmed to have discussed the matter with Israel's Foreign Minister Gabi Ashkenazi.
"I think we should have done it already. But right after my return [to Brazil], I will put the issue back on the table with the defense minister and the president," he added.
This article received 0 comments