Israeli PM hails burgeoning collaboration in 'Power Africa' initiative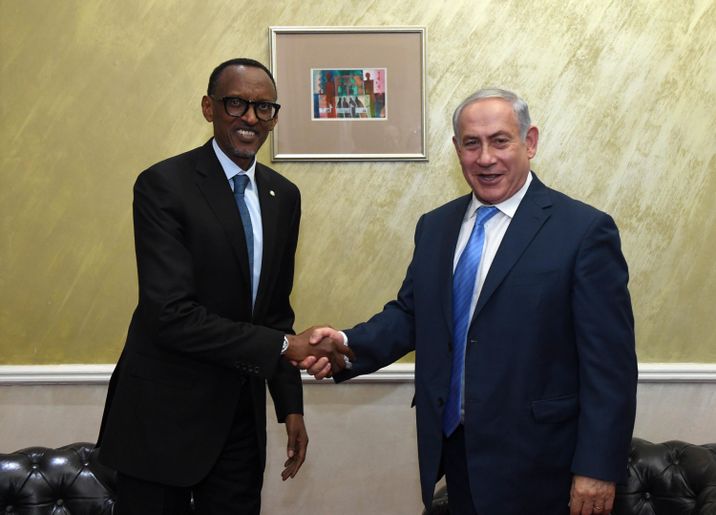 Rwanda's President Paul Kagame meets with Israeli Prime Minister Benjamin Netanyahu in Kenya's capital Nairobi on November 28 2017
Haim Zach/GPO
Netanyahu has spearheaded a push to gain a diplomatic and economic foothold in growing, resource-rich Africa
In a speech on Monday, Prime Minister Benjamin Netanyahu hailed the burgeoning cooperation between Israel and Africa, partnering with the US Agency for International Development (USAID) on the "Power Africa" initiative that aims to connect 60 million African households to electricity while adding 30,000 megawatts of power to the continent's grid by 2030.
By signing on to the initiative, Israeli firms will be given priority in power generation projects including increased opportunities to collaborate with government agencies, receive financial grants, and access professional and legal counsel among other benefits.
The agreement was signed by the director general of Netanyahu's office Eli Groner and director of the "Power Africa" initiative Andrew Herscowitz at the King David Hotel in Jerusalem in a ceremony attended by representatives of US and African embassies in Israel, Israeli government officials, as well as leading Israeli energy firms.
"It means that what we're doing, what we're developing here, is a partnership not only of governments, but of peoples," Netanyahu said. "And what the people understand is that cooperation with Israel, just as it helped agriculture in Africa in the '60s, can now help every realm of life in the beginning of the 21st century."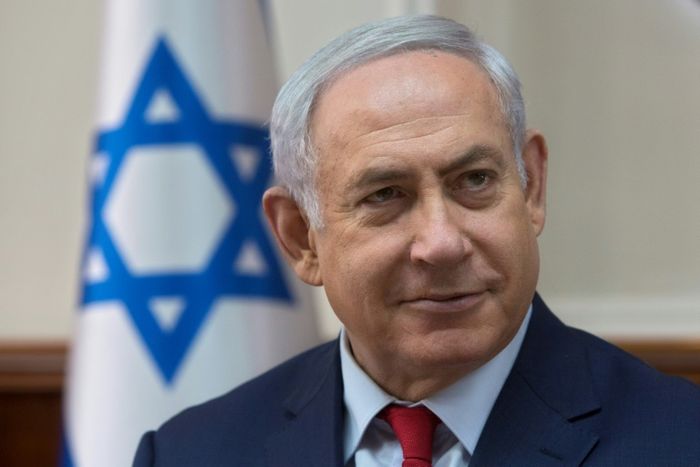 The ceremony was followed by a business seminar in which Israeli companies in the energy field were introduced to the initiative's opportunities.
Netanyahu has spearheaded a push to gain a diplomatic and economic foothold in fast-growing and resource-rich Africa.
"It's a remarkably positive development. We're going to continue this step after step after step," Netanyahu told visiting African and American dignitaries.
"We believe in Africa. I believe in Africa. I believe in the partnership with Africa."
The Israeli leader made a lightning one-day trip to Kenya last week, where he was the guest of honor at the inauguration for Kenya's newly re-elected president Uhuru Kenyatta.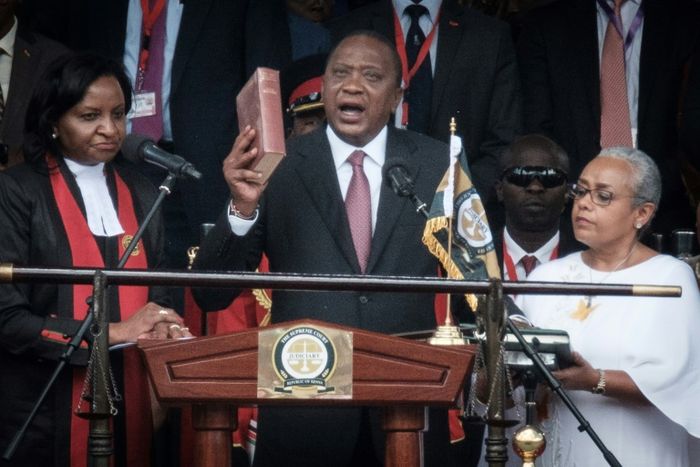 During the trip Netanyahu met with the presidents of African states Gabon, Uganda, Tanzania, Zambia, Rwanda, South Sudan, Botswana and Namibia, and with the Prime Minister of Ethiopia.
Netanyahu has also declared his intention to seek observer status for Israel at the African Union, viewing African countries as potential allies, particularly at the United Nations and other international bodies.
The Arab-Israeli conflict drove a wedge between African countries and the Jewish state in the 1960s.
Following wars between Israel and its neighbors in 1967 and 1973, North African nations led by Egypt put pressure on sub-Saharan African states to cut ties with Israel, which many did.
Relations were not helped by Israel's friendship with the apartheid regime in South Africa before it fell in 1994.
You need to be logged in in order to post comments. Sign up or log in
About avoiding the building of "chateau x de cartes" all over subSahara Africa.
Strange coincidence, as a meeting is happening in Kuwait to put off the fires in the Middle East, a meeting in Israel with African representatives & USAID to power Africa. What a world of differences Yet Europe is having issues with Israel only