Trump tells Jordan, Palestinians he 'intends' to move US embassy to Jerusalem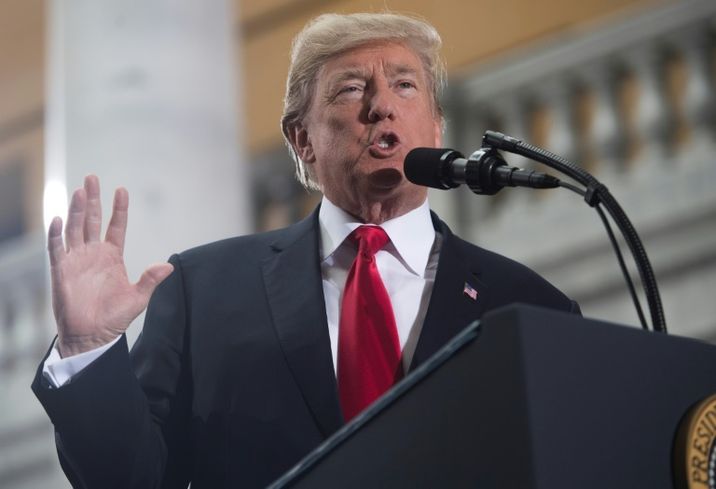 Le président américain Donald Trump, le 4 décembre 2017 à Salt Lake City, dans l'Utah
SAUL LOEB (AFP)
Erdogan says move a 'red line' for Muslims; Saudis voice 'grave and deep concern'; Arab League voices 'danger'
US President Donald Trump said he intends to move the American embassy from Tel Aviv to Jerusalem phone calls with Palestinian Authority President Mahmoud Abbas and Jordan's King Abdullah on Tuesday, officials from both countries said.
According to a statement on official Palestinian news agency Wafa, Trump "briefed the president on his intention to move the US Embassy from Tel Aviv to Jerusalem". Abbas' spokesman Nabil Abu Rudeina said the Palestinian leader told his US counterpart that the decision would unleash regional and "world" instability.
Trump also called Abdullah -- officially the custodian of Jerusalem's Muslim holy sites -- Tuesday evening and informed him of "his intention to move forward with transferring the embassy of the United States to Jerusalem", the palace said in a statement.
The statement said King Abdullah warned Trump of "the danger of taking any decision outside the context of a comprehensive solution that establishes a Palestinian state with its capital in east Jerusalem".
The call came as warnings against an expected announcement by Trump to back Israel's claim over the holy city of poured in from around the world on Tuesday, with Turkey, Saudi Arabia, the European Union, and Arab league all voicing fresh concern over the fallout of such a contentious move.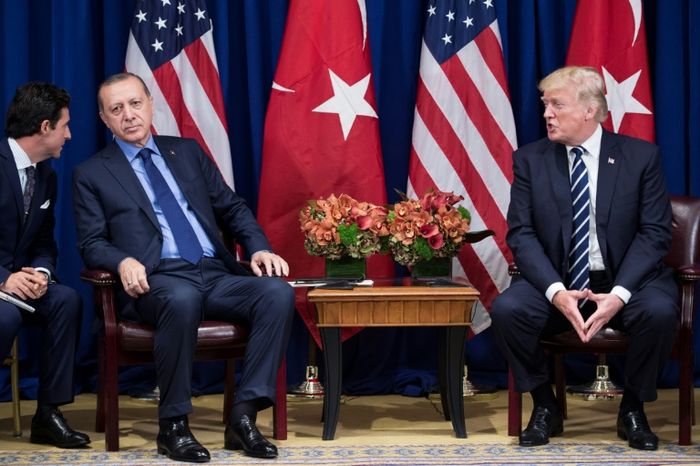 President Donald Trump faces a key decision this week over Jerusalem's status, potentially reversing years of US policy and prompting a furious response from the Palestinians and the Arab world.
The status of Jerusalem is a combustible issue in the Israeli-Palestinian conflict. The Palestinians have long demanded Arab-majority East Jerusalem as the capital of their future state, while Israel has declared the undivided city as its capital after annexing it in 1967.
Trump is expected to speak with Israeli prime minister Benjamin Netanyahu later today.
Earlier on Tuesday, Turkish President Recep Tayyip Erdogan warned Trump that the status of Jerusalem was a "red line" for Muslims, and threatened to cut recently-renewed ties with Israel if the move went ahead.
"Mr Trump! Jerusalem is a red line for Muslims," Erdogan said in a televised speech to his ruling party. He said that if the US recognized Israel's claim over Jerusalem that Turkey would call a summit of the Organization of Islamic Cooperation (OIC) and could even "go as far as" cutting its ties with the Jewish state.
Saudi Arabia, meanwhile, voiced "grave and deep concern" over the anticipated move which it said held serious implications for the Palestinian-Israeli conflict.
"Saudi Arabia [expresses] grave and deep concern over reports that the US administration intends to recognise Jerusalem as the capital of Israel, and to relocate its embassy to Jerusalem," the official Saudi Press Agency said, citing a foreign ministry source.
"This step will have serious implications and will further complicate the Palestinian-Israeli conflict. It will also obstruct the ongoing efforts to revive the peace process."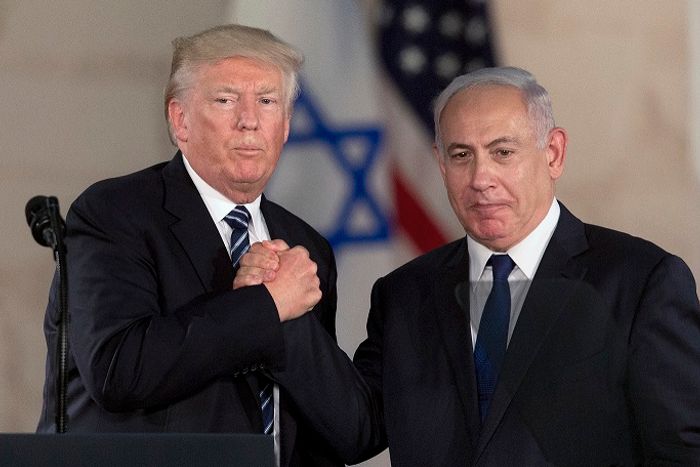 Saudi Arabia is thought to be a key player in the recent US push to revive the moribund peace process, and was reported on Monday to have moved closer to Washington and Israel's vision for an eventual peace settlement by backing a proposal which offered the Palestinians a Jerusalem-adjacent city as their future capital -- a major concession on one of the conflict's most challenging sticking points.
The Palestinians have repeatedly warned that to recognize Jerusalem as Israel's capital would mean the end of Trump's peace efforts
"That totally destroys any chance that he will play a role as an honest broker," Nabil Shaath, an adviser to Palestinian president Mahmud Abbas, told journalists on Tuesday.
"That takes away... the deal of the century," he added, referring to Trump's pledge to reach an elusive peace deal between the Israelis and Palestinians.
Arab League chief Ahmed Abul Gheit warned Tuesday of the "danger" of the US recognizing Jerusalem as Israel's capital or relocating its embassy there, calling on Washington to reconsider.
Abul Gheit told Arab government delegates that they had decided to meet in Cairo "given the danger of this matter, if it were to happen, and the possible negative consequences not only for the situation in Palestine but also for the Arab and Islamic region".
The European Union also issued a warning on Tuesday, saying that the decision could have "serious repercussions" across the world.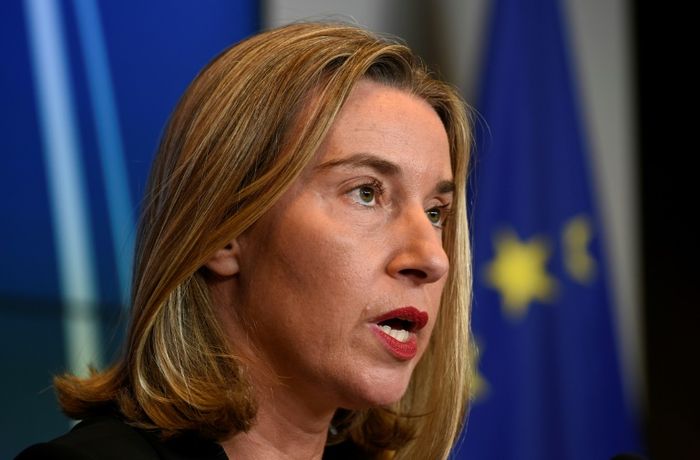 "Since early this year, the European Union was clear in its expectation that there can be reflection on the consequences that any decision or unilateral action affecting Jerusalem's status could have," EU diplomatic chief Federica Mogherini's office said in a statement.
"It might have serious repercussions on public opinion in large parts of the world," it added. "The focus should therefore remain on the efforts to restart the peace process and avoiding any action that would undermine such efforts."
"A way must be found through negotiations to resolve the status of Jerusalem as the future capital of both states, so that the aspiration of both parties can be fulfilled," Mogherini said after talks in Brussels with US Secretary of State Rex Tillerson.
Trump has yet to make his final decision, US officials have said, but he is now expected to stop short of moving the embassy to Jerusalem -- though he may still recognize the city as Israel's capital.
Both Israelis and Palestinians claim Jerusalem as their capital and previous peace plans have stumbled over debates on whether, and how, to divide sovereignty or oversee holy sites.
See also:
Expected US declaration on Jerusalem threatens fragile Israel-Turkey ties
Israel, US said bracing for turmoil over Trump decision on Jerusalem
(Staff with AFP)
You need to be logged in in order to post comments. Sign up or log in
there is no peace process not will there be until Abbas is dead. he has no intention of making peace and only wants to see Israel destroyed. about time someone had the guts to do what is right and move the embassy. as to the European, they are no help for making peace in Europe let alone in a state of people they have abused for centuries upon centuries. Europe is almost as anti-Semitic as Islam is.