Beauty queen's family said forced to flee Iraq over Miss Israel selfie backlash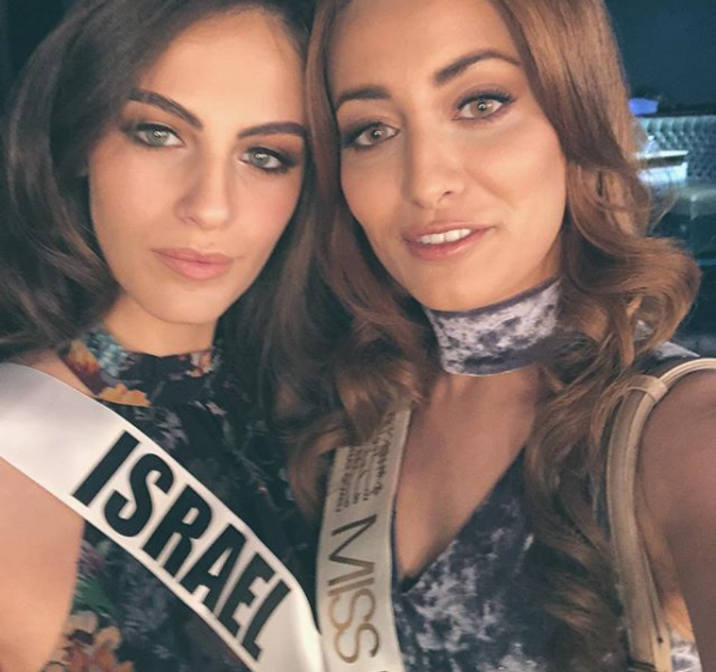 Miss Universe Israel Adar Gandelsman, left, in a selfie with Miss Universe Iraq in Las Vegas on November 14 2017.
Instagram
The family of the Iraqi beauty queen Sarah Idan, who competed last month in the Miss Universe Pageant, were reportedly forced to flee the country after receiving death threats over photos of her modeling in a bikini and a viral selfie of herself posing together with Miss Israel.
Speaking to Israel's Hadashot news (formerly Channel 2 news) on Wednesday, Miss Israel Adar Gandelsman revealed that "the two of those things together caused a mess for her back home where people made threats against her and her family that if she didn't return home and take down the photos, they would remove her [Miss Iraq] title, that they would kill her."
"Out of fear, they left Iraq at least until the situation calms down," Miss Israel said, adding that she has remained in contact with Miss Iraq, who now lives in the US, since the competition.
Gandelsman said that Idan has no regrets about her decision to post a selfie of the two.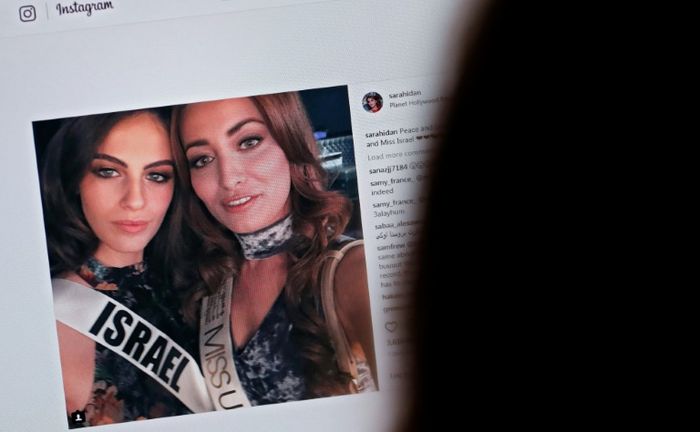 The selfie of the two, posted by Miss Iraq with the caption "Peace and Love from Miss Iraq and Miss Israel", sparked immediate backlash.
Iraq and Israel have no diplomatic ties and Baghdad contributed forces to Israel's wars with Arab states in 1967 and 1973. Saddam Hussein also peppered Israel with missiles during the 1991 Gulf War.
More recently, Israel was seen as backing the Kurds' attempts to carve a breakaway state out of Iraq's north, although this may have not troubled Idan, who is a Kurd herself.
Last month, Idan defended the photo saying: "Posting this does not mean that I am supporting the Israeli government and does not mean that I accept any of their policies toward the Arab world."