New sexual misconduct allegations rise against Dustin Hoffman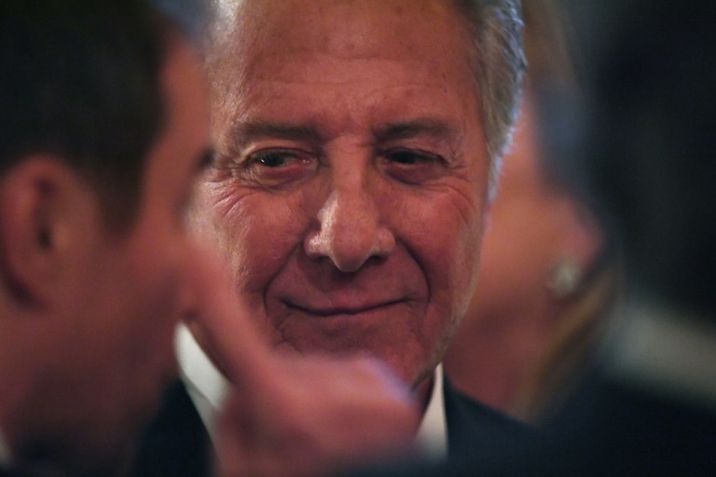 Dustin Hoffman, 80, has starred in numerous films including "Rain Man" and "All the President's Men"
Robyn Beck (AFP)
Hollywood actor reportedly exposed himself in front of a minor
Acclaimed Hollywood actor Dustin Hoffman faced fresh allegations of sexual misconduct, including exposing himself to a minor, in a report published in Variety on Thursday.
Cori Thomas claimed she was in high school when Hoffman exposed himself to her in a hotel room while Melissa Kester claimed Hoffman assaulted her during a film recording.
Another woman, who asked to remain anonymous, came forward stating Hoffman assaulted her in the back of a vehicle, Variety reported.
Last week, the Hollywood actor was accused by another woman of sexual misconduct in a chilling report in the Hollywood Reporter.
Hoffman was accused by his former co-star Kathryn Rossetter, who starred in the 1983 Broadway production of Death of a Salesman as well as in the TV movie rendition.
The allegations come in the wake of a whirlwind of sexual misconduct claims against male celebrities plaguing the industry.
In a chilling personal account, Rossetter claimed that Hoffman grabbed her breast and submitted a photo in which the famous Hollywood actor is in fact doing so.
Rosetter claimed that Hoffman would "grab my breast just before they snapped the picture and then remove it."
On other occasions, Rossetter wrote, Hoffman would tried to solicit sexual activity.
"When we stepped into the room, he jumped on the bed and said, 'Give me a back rub,'" Rossetter wrote. "He pulled off his shirt. I didn't know what to do. I said we had to be back at rehearsal in 15 minutes. He said, 'Just a quickie.'"