China positions itself as alternative peace-broker as Palestinians snub US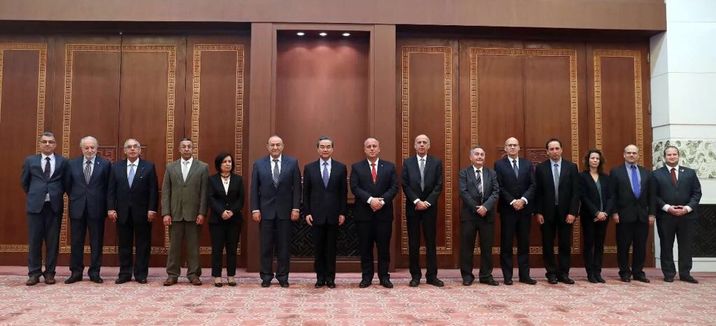 Beijing Initiative delegation, 2017
Nadav Tamir
As US mediator role questioned after Trump's Jerusalem move, China wades into Israeli-Palestinian peacemaking
China could be seeking to fill a growing diplomatic vacuum and to reinvigorate the long stalled Israeli-Palestinian peace process as the United States' veteran position as an "impartial" mediator is increasingly called into question following Trump's controversial backing of Israel's claim over the disputed city of Jerusalem.
Both Israel and the Palestinians recently sent delegations to attend a symposium facilitated by Chinese Foreign Minister Wang Yiin amid exacerbated tensions engulfing the region since Trump's December 6 proclamation.
The Palestinian delegation was headed by Nabil Sha'ath, foreign affairs adviser to Palestinian Authority President Mahmoud Abbas, and Ahmad Majdalani, a senior figure and top aide to Abbas. The Israeli delegation was led by Deputy Speaker of the Knesset and Zionist Union MK Hilk Bar.
The session culminated with the production of a non-binding position paper known as the "Beijing Initiative", which Bar said in a statement Sunday was intended to prove that "it is possible and necessary to break the political deadlock and encourage the two leaderships to return to the negotiating table."
"We have to search for another approach to the peace process," a leading member of the Palestinian delegation in Beijing who asked to remain nameless told i24NEWS on Sunday. "It must include the superpowers and China, may be one of these parties who can play a major role."
China has traditionally assumed a limited role in past Israeli-Palestinian negotiations and whilst in recent years its bilateral trade, military cooperation, and economic relationship with Israel has flourished, it has a history of criticizing the Israel's activities in the Palestinian territories from afar. China has in the past refused to label Gaza-based Hamas group as a terrorist organization and has publicly condemned Israel's continued settlement building.
However, as China expands its economic sway in the region, it appears only natural that it would follow suit politically.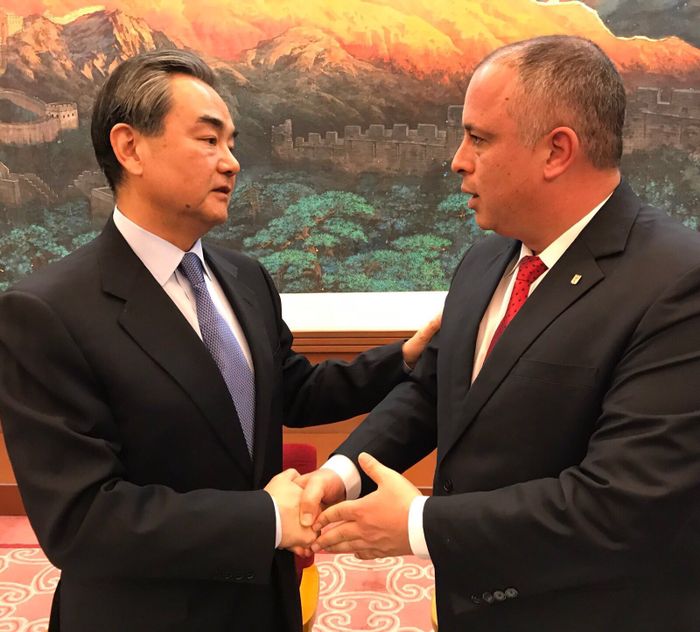 President Xi Jinping's Four Point Plan announced in 2013 signaled the dawning of a more instrumental role for China in the region's most intractable issue, and since then, its involvement in the region as part of a structured approach has gained momentum.
Nadav Tamir, diplomat and former advisor to President Shimon Peres who took part in the Beijing symposium told i24NEWS that,"China is seeking a much more active role, its political involvement makes sense...it cannot be expected to be solely an economic player and not contribute anything to the political stability."
Expressing commitment to help resolve the Israeli-Palestinian conflict, Foreign Minister Wang Yi said that China will work "to strengthen trust between parties, to create a positive momentum for peace talks and to increase the support of the two populations as well as the political echelon of the two state-solution."
China's amble into Israeli-Palestinian peacemaking comes at a time when trust between the two sides has been heavily burdened by Trump's decision to recognize Jerusalem as Israel's capital, which Bar said was "at the heart of the dispute."
"The status of Jerusalem must reflect the history and special connection of all three religions in the city," said Minister Yi in Beijing in reference to Judaism, Islam, and Christianity.
Calling for the issue of Jerusalem to be left to "official negotiators", Bar in a statement following the Beijing meeting emphasized that the city "is the capital of Israel and the beating heart of the Jewish people," adding that "the Palestinians must be respected and expressed as people to the city."
The status of Jerusalem and recognition of a Palestinian state were ultimately left off the Beijing position paper.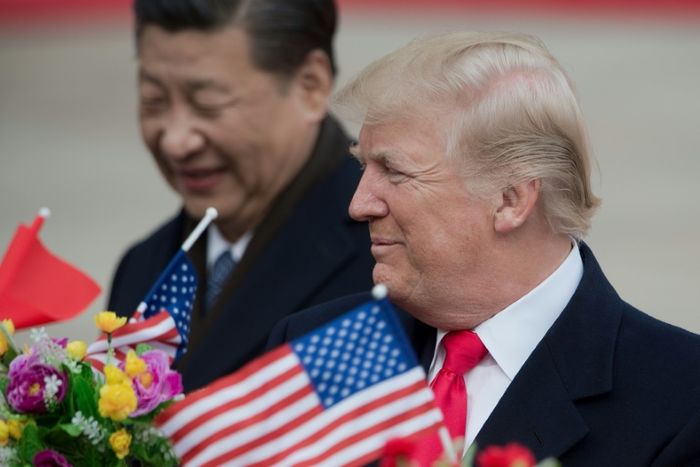 - China flexes political muscles -
Trump's controversial decision to upend decades of caution foreign policy regarding the status of the highly-coveted Holy City has plunged an already delicately-balanced region into turmoil. In what he referred to as "nothing more than recognition of reality", Trump's decision has sparked a barrage of diplomatic backlash and ignited a series of anti-US 'Day of Rage' protests across both the immediate region and the wider Middle East in opposition to the move.
From former US President Jimmy Carter's role in 1978 Camp David Accords, to the 1993 Oslo Accords under the auspices of Bill Clinton, to floundered efforts by Barack Obama's administration, the US has long played the lead role in brokering Israeli-Palestinian peace talks.
However, as its policies appear to edge closer in support of Israeli Prime Minister Benjamin Netanyahu's government, the Palestinians have deemed the US a "dishonest broker" and proclaimed that Washington's mediating position has been concretely jeopardized.
"The US showed the Palestinians that they are sided with the Israeli government and ignored Palestinian interests," the anonymous Palestinian delegation member told i24NEWS. "As China sees the American role becoming weaker and weaker, they alongside other parties, are looking to fill this vacuum."
It is important to note however, that the Beijing Initiative was planned prior to Trump's announcement.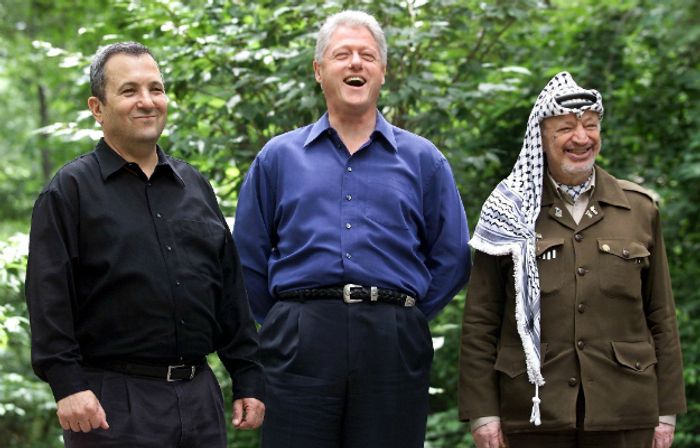 As speculation mounts about what form Chinese involvement could take, both the Israeli and Palestinian delegation members interviewed by i24NEWS were adamant that it is unlikely that the diplomatic shift would compromise or substitute the US's role.
"We're used to an American-led process, the fact that we're still stuck means that maybe we need to bring other regional and global players into the effort," said Tamir, adding that "this, however, should not be at the expense of American involvement."
"We want to make sure that any future peace process must include an international agreement, like the Iranian nuclear agreement where there the framework assumes a 5+1 structure, rather than solely just the United States," the Palestinian delegation member said.
As China presents its flagship peace plan for the region amid the US's growing isolation, the China-US rivalry cannot be overlooked. In his national security strategy released last week, Trump asserted that China - alongside Russia - was seeking to, "challenge American power, influence and interests", describing them as "rival powers" trying to "shape a world antithetical to US values."
Whilst diplomat Tamir asserts that he doesn't believe the Beijing initiative will have a marked impact on China-US rivalry, its political influence in a region where its economic leverage is increasingly expanding will be difficult to ignore.
Jesseca Manville is a journalist and news editor for the i24NEWS English website.
You need to be logged in in order to post comments. Sign up or log in
December 24, 2017 6:51 PM
China needs ALL the oil she can get from the ME!!! Can't be UN-biased.
December 24, 2017 6:54 PM
The Pal count on China to fulfil Pal goal of expulsion of the Jews. How much oil will do?
December 24, 2017 11:40 PM
December 25, 2017 1:23 AM
1. What motivation would Israel have to come to a negotiating table with the Chinese? 2. At this point, what do the Palestinians have to negotiate with? The land for peace thing turned out to be a scam.