Blinken doesn't rule out military option in dealing with Iran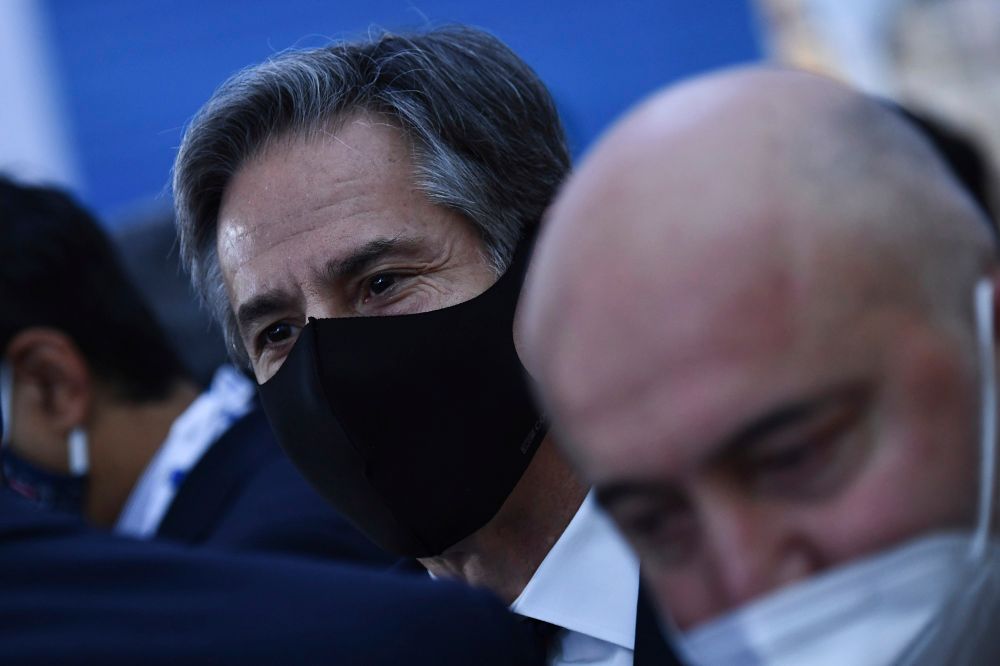 Top US diplomat says Islamic Republic 'unfortunately, is moving forward aggressively with its program'
US Secretary of State Antony Blinken did not rule out a military intervention to stop Iran from obtaining nuclear weapons capabilities during an interview on Sunday with CBS News public affairs program Face the Nation.
Speaking from the G20 summit in Rome, the top US diplomat said that they are "looking at, as necessary, other options if Iran is not prepared to engage quickly in good faith" to return to talks on reviving the 2015 nuclear deal.
The show's moderator, Margaret Brennan, asked Blinken if other options includes the military.
"Well, as we always say, every option is on the table," the secretary of state replied.
Blinken emphasized that the diplomatic route is preferable with Iran returning to the negotiating table in Vienna for talks that have been stalled since June when hardliner Ebrahim Raisi was elected president.
There has been movement on returning to direct talks between Iran and five world powers (plus the US playing an indirect role) on bringing back the Joint Comprehensive Plan of Action (JCPOA) and ensuring that Iran is brought back into compliance with the terms of the original agreement.
Iran's top negotiator said in Brussels last week that negotiations in Vienna would resume at the end of November and on Friday a European Union spokesperson said that the parties are trying to agree on a date for the resumption of talks.
Blinken said that Iran "is moving forward aggressively with its program," warning that the time is "getting shorter" before the Iranians are able to produce enough fissile material for a nuclear weapon.
"The other thing that's getting shorter is the runway we have, where, if we do get back into compliance with the agreement, and Iran gets back into compliance, we actually recapture all of the benefits of the agreement," Blinken said, adding that "we'll see if Iran is serious" about moving forward with a diplomatic solution.
This article received 0 comments