US envoy calls Palestinian response to Trump Jerusalem move "antisemitic"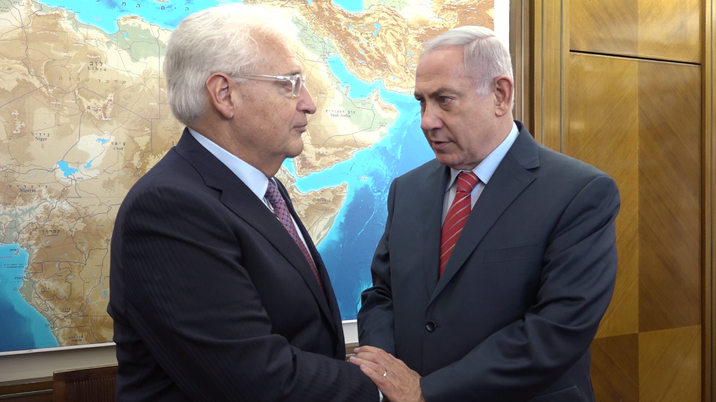 Israeli Prime Minister Benjamin Netanyahu (R) greets US Ambassador David Friedman at his office in Jerusalem, May 16, 2017
The proposed Taylor Force Act, if passed in the Senate, would cut back funding to the Palestinian Authority
US Ambassador to Israel David Friedman reportedly called the Palestinian response to President Trump's Jerusalem declaration "ugly, needlessly provocative, and antisemitic" and clung hard to America's role in the Israel-Palestinian conflict and the Middle East generally.
Relations between the Palestinians and Americans have grown strained since Trump's declaration of Jerusalem as Israel's capital, which sparked vociferous protests across Arab nations, violence in the Palestinian territories, as well as the partial closure of the PLO mission in Washington.
Nevertheless, the American ambassador remained steadfast in an interview with the Jerusalem Post on Thursday, remarking, "There is no path around the United States."
"Israel has made it clear that they will not engage under the sponsorship of any other nation. You cannot clap with one hand. Moreover, only the United States has the regional credibility to bring forward a historic peace agreement."
Friedman was not shy in hailing Trump's decision as a blessing for American Jews.
"I firmly believe that American Jews of all streams owe the president an enormous debt of gratitude for his historic decision in favor of Jerusalem. While the president didn't reach his decision in order to curry favor with any constituency, he certainly deserves all the thanks that he has received."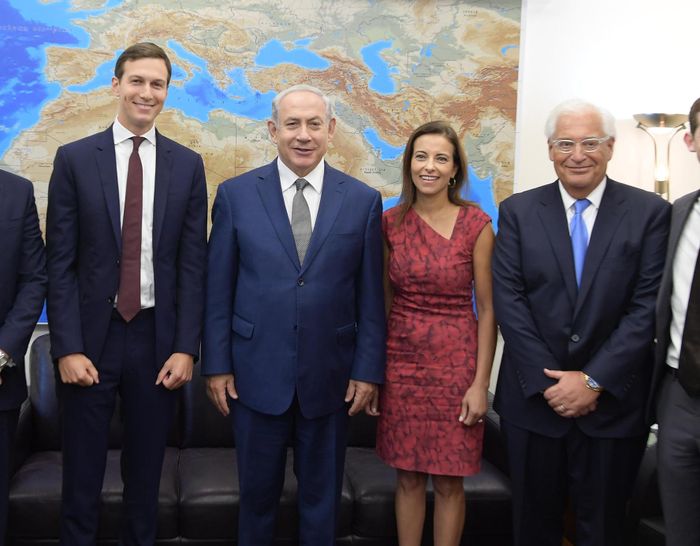 The proposed Taylor Force Act, if passed in the Senate, would cut back funding to the Palestinian Authority apparently if it continues providing money to families of terrorists, a measure that would likely exacerbate relations even further.
China, along with several other nations, has reportedly been trying to maneuver its way into the role of peacemaker traditionally assumed by the United States.
You need to be logged in in order to post comments. Sign up or log in
December 29, 2017 4:51 AM
The UN created the UNRWA for the sole purpose of eliminating IL.