Israel braces for unusually stormy weather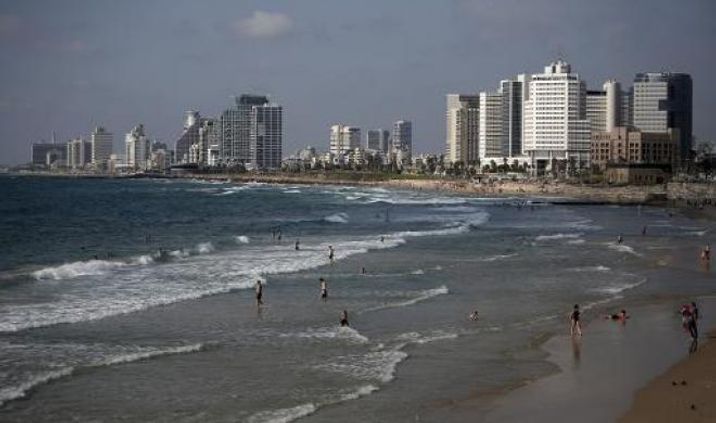 Tel Aviv beach front
Meanwhile, brutal storms have swept across Europe and the US
Powerful storms are expected to hit Israel in coming days, leaving cities across the country bracing for the extreme weather that will likely include extensive flooding in coastal and low-lying regions.
The unusually intense storm, expected to begin Thursday evening and bring heavy rains and gusts of 60 mph winds, has shut down the Haifa port, Tel Aviv's beaches, and several national parks across the country.
Park officials have warned Israelis and tourists to avoid national parks especially those in the low-lying areas of the Galilee in the north and the northern Negev desert in the south. Waves in Tel Aviv are expected to reach nearly eight meters high and the city has deployed extra barriers along the beaches to subdue flooding.
-'Bomb cyclone' pounds northeastern US-
Meanwhile, brutal cold has swept across the West, as the Europe was hit by a fourth winter storm since December and the United States' east coast bears down for a giant winter "bomb cyclone" on Thursday forcing thousands of flight cancellations and widespread school closures -- and even prompting the US Senate to cancel votes for the rest of the week.
The storm owes its moniker to a process known as bombogenesis, in which a weather system experiences a sharp drop in atmospheric pressure and intensifies rapidly, with blizzard-like conditions combined with hurricane-force winds.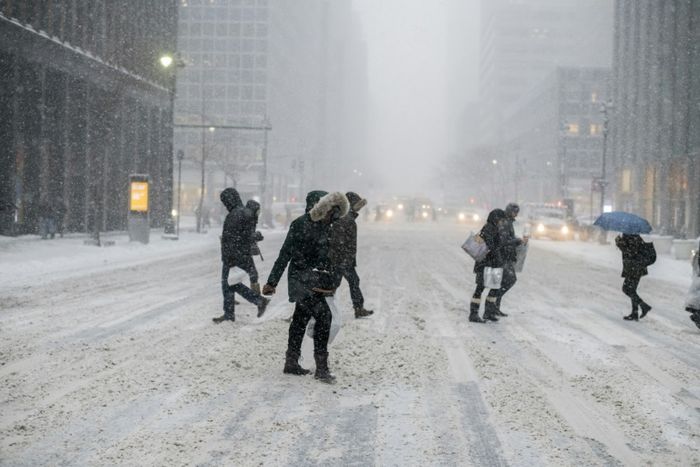 About 12 deaths have already been blamed on the frigid temperatures this week.
Millions of Americans faced potential power outages in bitterly cold sub-freezing temperatures, with some 45,000 people in Virginia and thousands more in Georgia, South Carolina and Florida already affected.
Relief in the form of warmer temperatures was not expected until next week, according to the National Weather Service, and the snow was expected to only taper off by late Friday as the storm moves northeastward into Canada.
Airlines have scrapped more than 3,000 flights so far due to the storm.
Nearly 75 percent of flights out of Boston and New Jersey's Newark airports were cancelled due to the snow and other adverse weather conditions, according to flight tracker FlightAware, though only about a quarter of flights to and from New York's main John F. Kennedy airport were scrapped.
Air France announced it was canceling all flights Thursday and Friday from Paris to New York and Boston.
-Storm Eleanor batters Europe-
On Wednesday the storm dubbed Eleanor swept into the European continent after battering Britain and Ireland, leaving at least four people dead  including a 21-year-old skiier hit by a falling tree in France and a couple in their 60s swept away on Spain's northern Basque coast by a huge wave.
At Lenk in central Switzerland, eight people were hurt when a violent gust of wind overturned a railway carriage.
The French Alps were on maximum avalanche alert Thursday and rare winter wildfires raged in Corsica.
In the Netherlands, Eleanor has dealt about 10 million euros ($12 million) of damage to buildings and cars, the Dutch insurers' union estimated, cited by public television.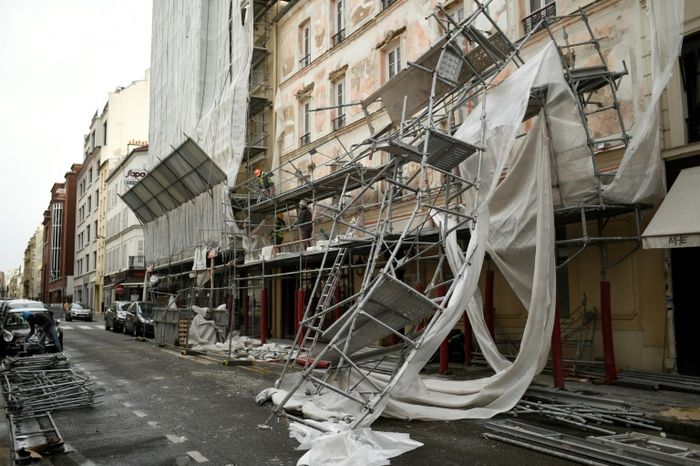 The whole of Spain's northern coast remained on "orange" alert -- the second highest on a four-point scale -- because of the risk from strong winds and large waves.
The worst of the storm appeared to have passed by Thursday, though much of eastern France was still on "orange" alert for heavy winds, floods and avalanches.
"The intensity of the rain and melting snow bring a risk of floods via overflowing streams and mudslides," warned forecaster Cecile Coleou.
About 29,000 French homes remained without power, a third of them in Corsica.
Germany lowered its alert for violent winds Wednesday evening, but high tides were worrying several states, including in the Moselle Valley where heavy downpours have halted boat traffic.
The Rhine river was set to surge to seven meters (23 feet) on Thursday and was still rising, the Bild newspaper reported. River traffic will be suspended if it hits 8.3 meters.
The storm had snarled air traffic on Wednesday, briefly shutting the Strasbourg and Basel-Mulhouse airports and delaying departures from Paris, Frankfurt and Amsterdam.
It also played havoc with road and rail transport, leaving branches, electrical lines and other debris strewn across tracks and highways.
(AFP contributed to this report)