Longtime US diplomat Ross tells i24NEWS Trump's Jerusalem move poorly executed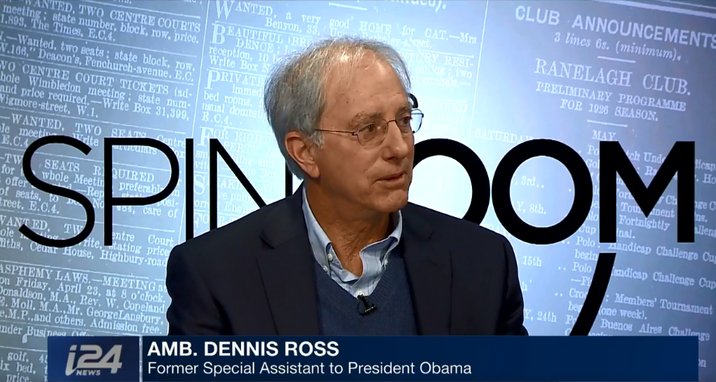 Longtime American diplomat and author Ambassador Dennis Ross appears on i24NEWS
i24NEWS
Dennis Ross tells i24NEWS that only time will tell if Trump's pro-Israel rhetoric will get matching policy
Longtime American diplomat and author Ambassador Dennis Ross told i24NEWS that he supports US President Donald Trump's decision to declare Jerusalem the capital of Israel, and attributed some of the backlash against the move to poor execution.
"For me the Jerusalem decision, as I've said, I had less of a problem with what it was and more of a problem with how it was done," Ross continued, suggesting that Trump did not give other countries in the region sufficient warning before making the announcement.
"I would have preferred that when the administration exercised the waiver last June, that the administration would have quietly gone to different Arab leaders, to Sissi, Abdullah, Salman, and said: 'I exercised the waver, if I do it again I'm going to marry it to a statement about it being Israel's capital. Now I don't want to do it in a way that undercuts your political space or your ability to be responsible when we present a plan, so before I do it let's discuss what are the things I could say that will create less of a problem for you,'" Ross proposed.
"But this was done as sort of a surprise and the ground wasn't prepared," he added.
Ross says he does not have high hopes for the ability to reach a peace deal between Israelis and Palestinians in the current political climate.
"I think there is potential but I also think the overall climate right now is not good, and I don't see it getting better soon," Ross said, asserting that the elusive peace deal the Trump administration has promised to present will not be welcomed warmly.
"Right now whatever is presented will almost certainly produce a 'no', and good ideas presented at the wrong time become wrong ideas," Ross said, adding that "the Palestinians are distancing themselves more from the US each day."
In a wide-ranging interview, the US diplomat who has served in four presidents' administrations expressed his reservations about Trump's foreign policy and reflected on his time as a Middle East aide under former president Barack Obama.
Ross attributes much of the sometimes acrimonious relationship between Obama and Israel to a matter of miscommunication. Obama, Ross asserts, was a true friend of Israel and implemented supportive policy but failed to gain the acceptance of the Israeli public.
"One of the great ironies about Obama was that he wasn't a great communicator-in-chief within the United States either," said Ross. "He was very successful as a candidate twice but he wasn't as successful at selling his policies, even the JCPOA, the Iran nuclear deal, the polling at the time was negative...Israel was not the only issue on which he turned out not to be a great framer of his policies to sustain them, which is ironic because he was such a great communicator."
"Somehow, the translation from speeches into policies, there was never a kind of linear development," Ross said. "He came in convinced that the Bush administration had been too close to Israel and he needed to create a distance and he didn't think through what the implications of that would be with the Israeli public."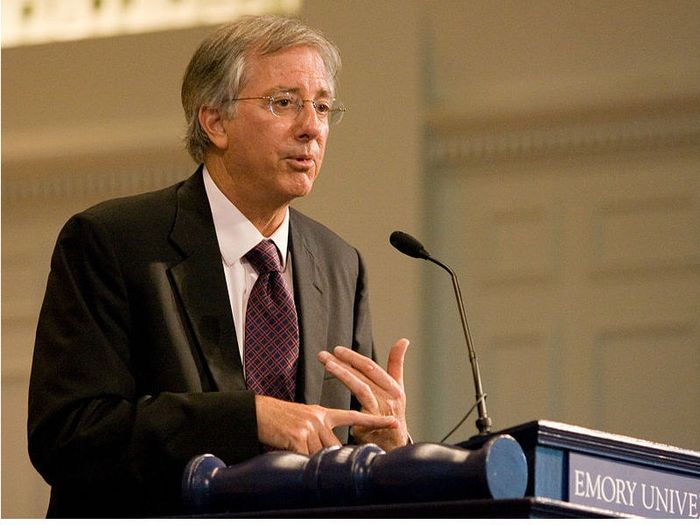 And while the Trump administration has been publicly very supportive of Israel, Ross says only time will tell whether his government will create policy that matches its rhetoric.
"What we see with the Trump administration is that all the words are great but is the substance great as it relates to security? It means they don't have to do a lot because Obama made the ten year agreement, they are talking about big arms sales to the Arabs but are they really thinking about the qualitative impact on the region?" Ross posited.
Ross, who has written extensively about the need for comprehensive US strategy to counter the rising threat of Iran in the Middle East, said that the Trump administration's behaviors have yet to match its tough-on-Iran rhetoric.
"They talk a tough game on Iran and there may be a point in the administration where we'll see behavior that reflects it but we're not seeing it yet," Ross said.
Speaking about the Obama administration's signing of a nuclear accord with Iran, a deal which has been slammed by both Trump and Israel, Ross said that Israel's potential military action against the Iranian nuclear threat was one of the accord's driving factors.
"In the Obama administration, the preoccupation with Iran nuclear issues was the Israeli concern -- meaning that if we didn't act with sufficient credibility and seriousness to somehow prevent Iran from becoming a nuclear weapons state, Israel would have no choice but to act militarily because Israel saw it as an existential threat, " Ross said.
While Trump has tried to adopt an approach that largely acts against the positions of the Obama administration, Ross believes that, when it comes to foreign policy in Syria, Trump is walking in Obama's footsteps.
"I think on Syria there is no change," Ross said. "The administration has basically conceded Syria to the Russians - well are the Russians containing Syria from the Iranians? No, on the contrary."
Emily Rose is a journalist and web editor at i24NEWS.