300 US Jewish clergy oppose razing West Bank village in letter to Netanyahu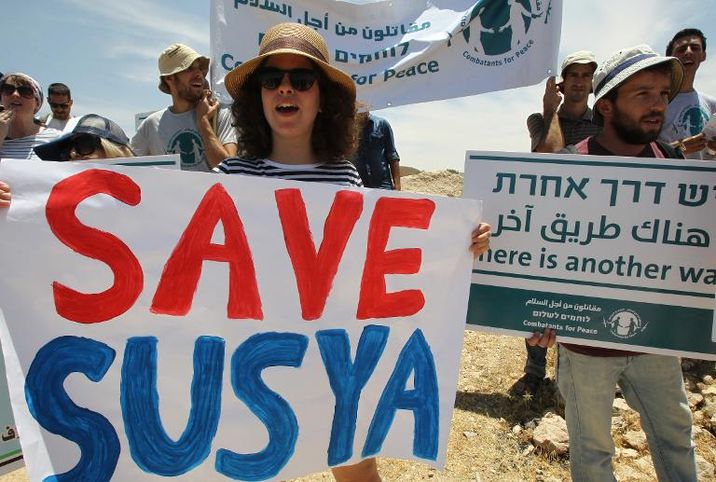 Protesters demonstrate against the demolition of the West Bank village of Susya, on June 5, 2015
Hazem Bader (AFP)
It follows up on the "Feinstein-Sanders" letter sent by ten US senators to Israel's PM in November, 2017
In a letter sent to Israel's Prime Minister Benjamin Netanyahu, more than 300 Jewish clergy in the United States urge the Israeli government not to move forward with the planned imminent demolition of 40 percent of the West Bank Palestinian village of Susya.
The planned demolitions in Susya announced late last year by Israeli authorities would include homes, the local school and the solar panels that provide the village's electricity. They are currently under review by Israel's Supreme Court.
The letter warns that demolitions in Susya and other Palestinian communities across the West Bank would devastate families and severely undermine the prospects for a two-state solution – jeopardizing Israel's future as a Jewish and democratic state.
"This is the latest clear sign that American Jews are deeply concerned by the Netanyahu government's policies of creeping annexation in the West Bank," said Rabbi Andrea London, Co-Chair of J Street's Rabbinic and Cantorial Cabinet. "Demolishing Palestinian communities to pave the way for more settlements goes against both Israel's interests and our core values."
Signed by rabbis, cantors and rabbinical students, the letter circulated with the support of the pro-Israel, pro-peace American Jewish groups J Street, Americans for Peace Now, T'ruah, and the Israeli human rights organization Torat Tzedek.
"With this pattern of demolitions and evictions, your government is ignoring the Jewish traditions that remind us and implore us to show respect and compassion to our neighbors and to all people," the letter reads.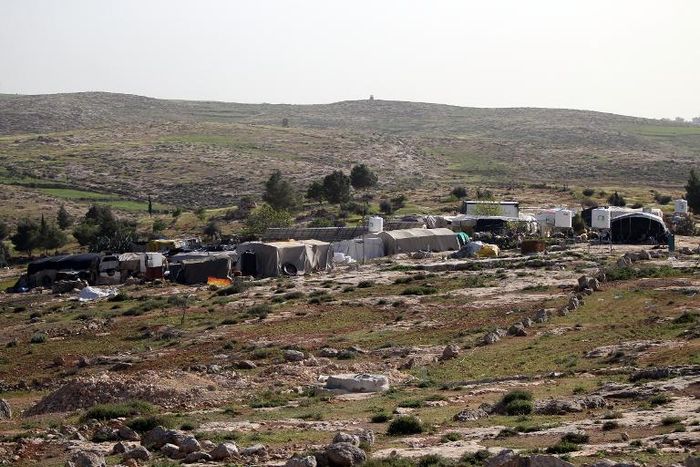 "The Jewish people know what it's like to be treated unfairly and displaced from our homes. Our clergy are passionate about fighting for justice, respect and peace between Israelis and Palestinians. Defending communities like Susya is an important part of that work," stated Rabbi Jill Jacobs, Executive Director of T'ruah.
The appeal from the American Jewish contingency follows up on the "Feinstein-Sanders" letter that ten US senators sent to the Israeli prime minister in November of 2017, which also stated its opposition to proposed demolitions in Susya and the village of Khan al Ahmar, warning against the Israeli government's ongoing policies of settlement expansion.
You need to be logged in in order to post comments. Sign up or log in
Cantorial staff? Give me a break