'No alternative to US for Mid East peace talks', former US envoy tells i24NEWS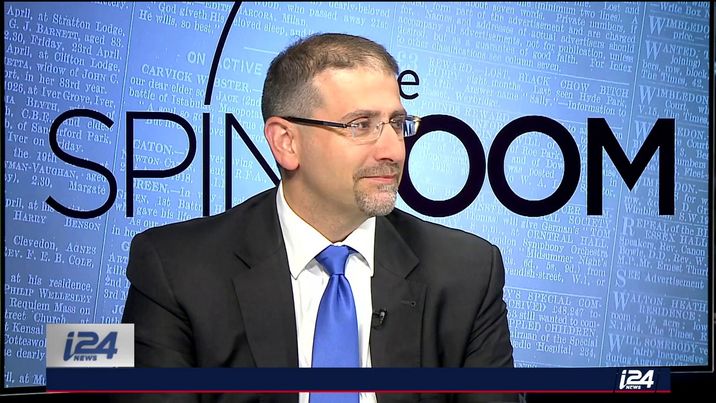 Former US Ambassador to Israel, Dan Shapiro
i24NEWS
Despite Palestinians scorning of the United States following President Donald Trump's recognition of Jerusalem as the capital of Israel, there is "no alternative" to Washington as the mediator of peace negotiations between Israel and the Palestinians if such talks are to be successful, former US ambassador to Israel, Dan Shapiro, told i24NEWS on Tuesday.
In the immediate aftermath of Trump's December 6 declaration backing Israel's claim over the disputed city, Palestinian Authority President Mahmoud Abbas cast Washington as a "dishonest mediator" and announced that his government would "no longer accept any plan from it".
"It's not surprising that they are going through sort of an emotional venting process," Shapiro told i24NEWS. "They were unhappy, of course, about the recognition of Jerusalem as Israel's capital and there's a certain need to demonstrate that to their own public before eventually finding a way to climb down from that limb."
But like most analysts, Shapiro maintains the Palestinians' snubbing of Washington is "not a sustainable position."
The United States is the only world power that holds any real sway over Israel, currently ruled by what is widely regarded as the most right-wing government in its history.
"There is really no alternative to the United States to be the mediator or convener if Middle East peace talks have any chance at success and I think the Palestinians know that," Shapiro said.
Nonetheless, Shaprio says Washington's sudden shift in decades of cautious policy regarding the status of the city has "raised the degree of difficulty" of having the Trump administration's long-promised peace plan accepted when it is finally presented.
"It's one thing to do -- what is perfectly a defensible decision to recognize Jerusalem as Israel's capital -- but it's another thing to put that decision in the context of a broader plan," he said. "I think they could have previewed this decision with Arab states and with the Palestinians in a way that it would have been easier to absorb."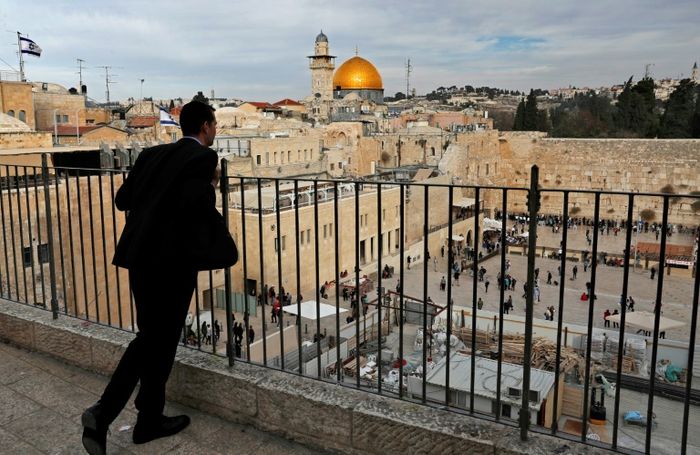 The status of Jerusalem is a flashpoint issue in the Israeli-Palestinian conflict. While Israel has declared the entire city as its capital, the Palestinians view Arab-majority east Jerusalem as the desired capital of their future state.
While Shapiro said he still believes a two-state solution to the long protracted conflict is possible, he warned that floundering hope on both sides could lead to unilateral steps which would ultimately sink the peace process.
"I don't think the two-state solution is dead but it is getting harder," Shapiro said. "We've had several rounds of failed negotiations, we have leaderships who completely mistrust each other, we have publics that mistrust each other...and more and more Israelis and Palestinians -- even those who believe a two-state solution is desirable -- are beginning to conclude it's never going to happen."
"If both sides are beginning to conclude that the two-state solution is dead in the water, they will start to lash out and do unilateral things that will only accentuate that direction," he said.
The result, Shapiro says, would be "some version of the status quo or some version of a binational state in perpetuity."
"It's hard to see how is retains its Jewish and democratic status in that situation, and of course, Palestinians will not achieve their legitimate aspirations for self-determination," he added.
Shapiro dismissed the possibility that the Palestinians could achieve international recognition unilaterally by joining the United Nations as a full member as opposed to an observer state, saying that the US would surely veto the attempt.
"Statehood should be the result of negotiations, that's always been the US position," Shapiro said.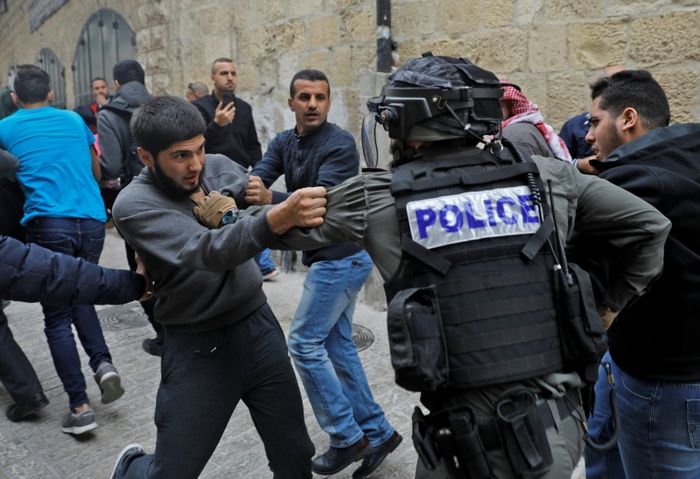 The former ambassador to Israel warned, however, against Washington's attempts to force the Palestinians to the negotiating table by threatening to cut the approximately $300 million in aid funds provided by the US to the Palestinian refugee agency UNRWA.
"To simply cut off funds on a day certain rather than to build an alternative construct is likely to create a humanitarian crisis that none other than Israel is going to have to address," Shapiro said, acknowledging that Israel's and Trump's critiques of the agency are grounded on some level.
"It does reflect a legitimate frustration that the Palestinian refugee issue -- rather than being solved or addressed, or Palestinian refugees being rehabilitated as other refugees are through the UN High Commission for Refugees -- have this specialized agency UNRWA that seems to perpetuate the Palestinian refugee story even extend it out through many generations."
Israel has often criticized UNRWA, accusing it of perpetuating the plight of Palestinians by allowing the descendants of first-generation Palestinian refugees -- those who fled what is today Israel when it was declared an independent state in 1948 -- to maintain refugee status in their host countries.
For the Palestinians, the right for descendants to return to homes they either fled or were forced out of is a prerequisite for any peace agreement with Israel, but it is a demand the Jewish state has rejected out of hand.