Newly formed German coalition deal opposes Israeli settlements for first time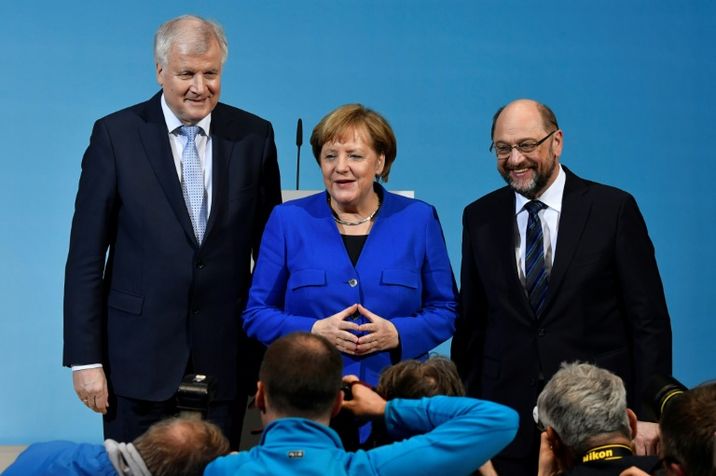 Chancellor Angela Merkel has ironed out final differences with other party leaders to form a coalition
John MACDOUGALL (AFP/File)
Agreement opposed the recognition of Jerusalem as Israel's capital and pledged support for UNRWA
German Chancellor Angela Merkel's conservatives and the Social Democrats sealed a deal Wednesday on a new coalition, and within its agreement included criticism of Israel's settlement policy for the first time.
"Israel's current settlement policies contradicts applicable international law and does not have our support," an extract from the treaty reads. 
After four months of political standstill in Europe's top economy, parties finally ironed out their differences and were ready to sign an agreement for Merkel's fourth term as Chancellor.
However, before she can be sworn in, a final hurdle looms: the hard-fought pact between her CDU/CSU bloc and the Social Democratic Party must still be approved by the SPD's skeptical rank-and-file.
The agreement has attracted criticism from Jewish groups in Germany for tracts pertaining to Israel and its conflict with the Palestinians.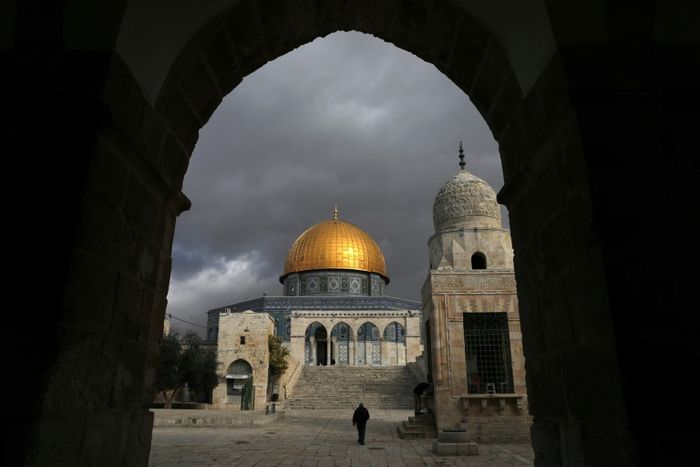 The coalition agreed upon a text that opposes the recognition of Jerusalem as Israel's capital before a final-status peace agreement with the Palestinians has been forged; a decision that is likely in response to US President Donald Trump's controversial December 6 announcement.
The United Nations Relief and Working Agency (UNRWA) responsible for providing support for Palestinian refugees, which has also seen a portion of its funding cut by the US in recent weeks, was also outlined in the coalition agreement as an organization that they will continue to pledge its support to while also supporting "reform efforts" at the agency.
Previous coalition treaties between the parties included endorsement of a two-state solution but did not go as far as publicly condemning the settlements.
Jewish groups in Germany also took aim at the final text for dropping a reference to Israel as a "Jewish state" that appeared in earlier drafts. 
"Israel's right to exist is for us is irrefutable and a pillar of German politics," the final version reads. "Our goal is [to ensure] all people of the Middle East can live without fear and with dignity."
"Germany will continue to work for a solution to the Middle East conflict on the basis of a two-state solution. The status of Jerusalem, as well as other final status issues, will only be settled in the course of negotiations in order to be permanently accepted and durable," the parties wrote.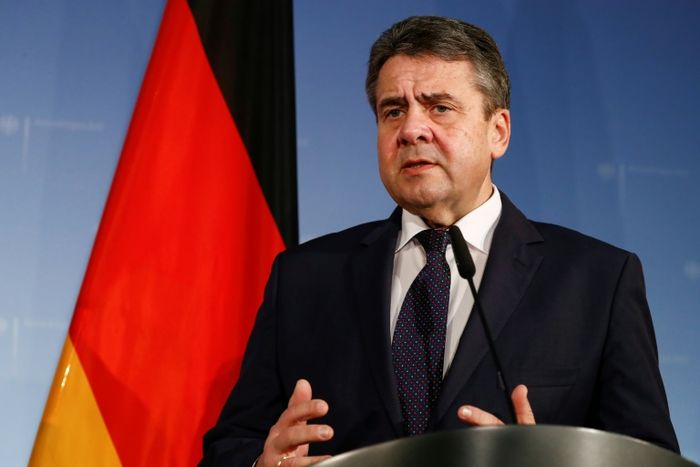 The agreement echoed words by Germany's foreign minister Sigmar Gabriel who warned Israel last week that it is becoming increasingly difficult for him to justify the country's "committed" support for Israel when senior ministers in Prime Minister Benjamin Netanyahu's government reject the idea of a two state-solution.
Sigmar, speaking at Tel Aviv's Institute for National Security Studies (INSS), said that there was "growing frustration with Israel's actions" across Europe and that in Germany, "the young generation feel increasingly less inclined to accept what they deem unfair treatment of the Palestinians [by Israel]."
"Are you prepared to pay the price of perpetual occupation and conflict -- a price that will continue to grow if there is no hope for self-determination on the Palestinian side? Are you willing to bear the consequences of fully fledged annexation -- a one-state reality of unequal rights? Or are you ready to accept a single democratic state between the sea and the river?" he asked the Israeli listeners at the think tank.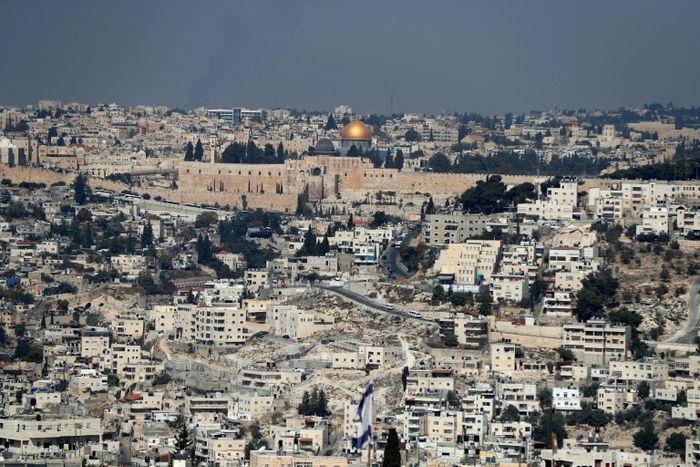 Israeli settlements are seen as illegal under international law and major obstacles to peace as they are built on land the Palestinians see as part of their future state. European nations and the United Nations maintain their strong opposition to continued building and call for the halting of expansion.
But Israel differentiates between settlements it has approved and those it has not. Those without approval are referred to as outposts and tend to be populated by hardline religious nationalists who see the entire West Bank as part of Israel.
Amid settlement opposition the coalition agreement delivered a promise to "fight decisively anti-Semitism and likewise confront anti-Islamic streams."
"We are grateful that after the Holocaust a rich Jewish life has developed in Germany. After the deprivation of rights and the murder of six million European Jews, we Germans have an everlasting responsibility in the fight against anti-Semitism," it added, according to the Times of Israel.
i24NEWS Germany correspondent Polina Garaev and AFP contributed to this report.