Israeli President calls on taking up Sharon's legacy: 'We must always dare'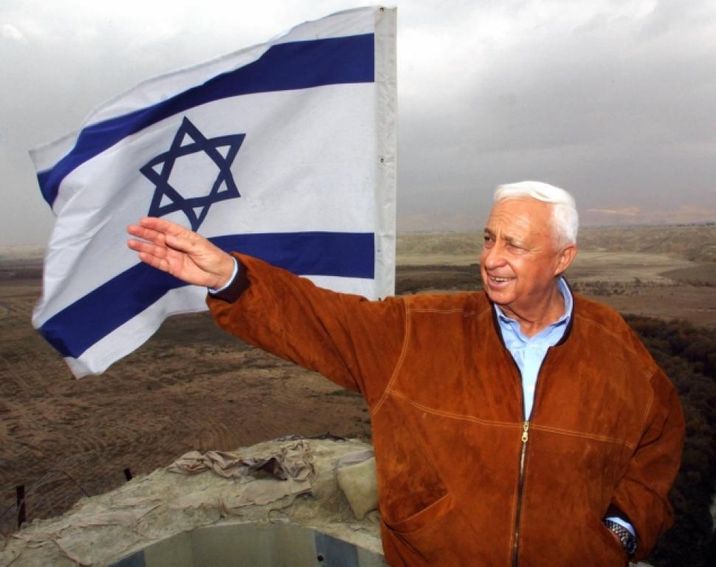 Late Israeli PM Ariel Sharon in 2001 photo taken in Jordan Valley
AFP/Philippe Desmazes
"Arik the the initiator, the improviser, the thinker, the creative..." Rivlin hails at late PM Sharon
Israeli President Reuven Rivlin and his wife Nechama took part in a memorial ceremony of late Israeli Prime Minister Ariel Sharon, who was hit by a stroke in 2006 and lived through a years long coma until death in 2014.
Sharon's restless, eccentric personality was hailed by President Reuven Rivlin, who said the state of Israel should mirror it in its policies.
"We must not become addicted to the sense of stability," Rivlin said, "The State of Israel must constantly initiate security and foreign policy, as well as welfare and education, never be a passive".
Sharon was known for his courage and for a tendency to rebel against authorities.
"The initiator, the improviser, the thinker, the creative, the surprising, the daring, the attacker," said Rivlin, describing Sharon's personality.
In 1948, Sharon fought in the battle of Latrun where troops of the nascent state of Israel were defeated by the Arab enemies.
Sharon was deeply struck by the sight of Holocaust survivors losing their lives in battle shortly after their arrival at the port of Jaffa.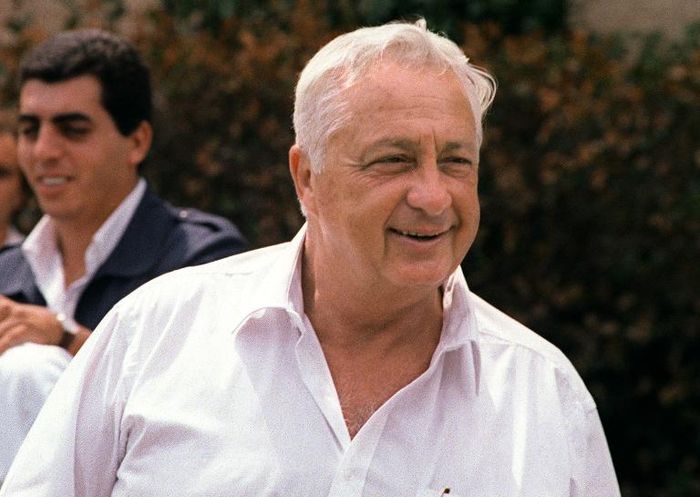 In 1953 Sharon carried a bloody military operation in Kibya, where 69 Palestinian died. He then participated to the 1956, 1967 and 1973 wars before throwing his weight and the popularity gained in the military into the launch of the Likud.
"Arik always said that the State of Israel would protect itself by itself, grow by itself, prosper itself," remembered Rivlin at the commemoration ceremony on Friday. "Not out of contempt for cooperation, God forbid, because Arik nurtured innumerable collaborations," he specified.
In 1982, when he was commanding the so-called "Operation Peace in the Galilee" in Lebanon, Sharon failed to stop Lebanese Maronite Phalangists as they carried out a bloody massacre of Palestinian civilians in response to the murder of their leader Bashir Gemayel.
However, after an Israeli investigation found him guilty for his inaction during the massacre, Sharon still managed to make it back to the Israeli political arena as far as becoming Prime Minister in 2001.
After a life spent an uncompromising right-wing politician, in 2005 Sharon decided it was time for Israel to withdraw from its settlements in the Gaza Strip, something which created a massive strain within the right.
Rivlin reiterated that Israel should learn from Sharon's proactive, at times even care-less, attitude towards politics and life. Towards the end of his speech, he also admitted to often disagreeing with Sharon. "No one always agreed with Arik," said Rivlin using the nickname of Sharon.
"But even when I disagreed, I appreciated his capability to think outside of consolidated conventions, to think outside the box," he concluded.