Pope Benedict says next generation of priests on verge of 'collapse' in posthumous book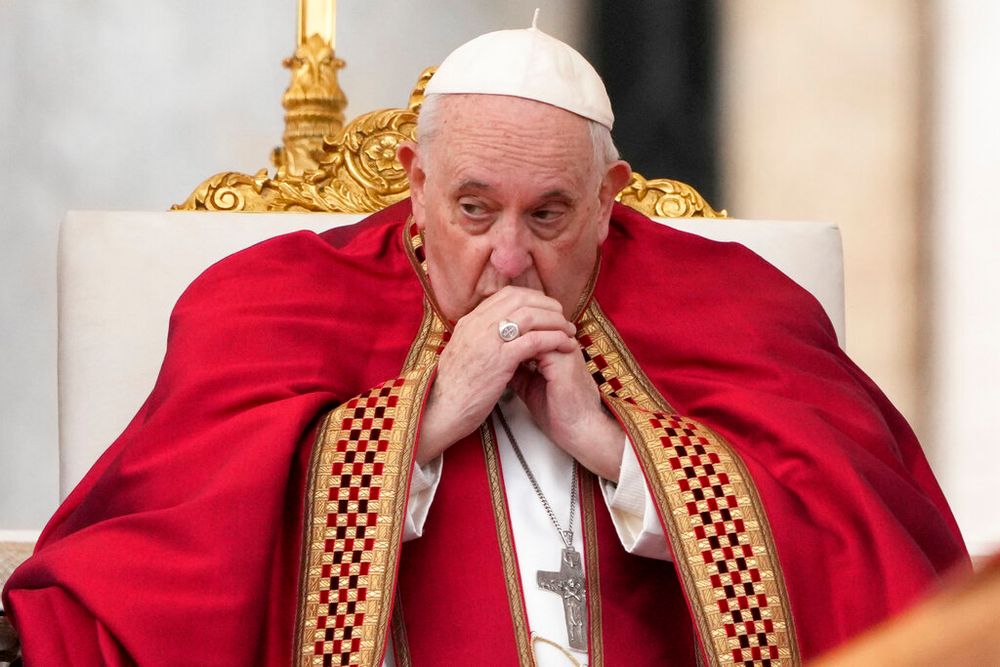 Benedict claims the existence of 'homosexual clubs' in Catholic seminaries is particularly prevalent in the United States
In a book published after his death, the late Pope Benedict XVI claimed there were "homosexual clubs" in Catholic seminaries and that the next generation of priests was on the verge of "collapse."
Benedict – who died on December 31 at the age of 95 – charged that some bishops allow trainee priests to watch porn as an outlet for their sexual urges in a posthumous attack on the Catholic Church and his successor Pope Francis's progressive agenda.
The book "What Is Christianity?" which Benedict instructed be published after his death, is one of a handful of recent novels by conservative Vatican figures to criticize the decade-old papacy of Francis. According to Vatican analyst John Allen, the outpouring of new books contributes to "impressions of a mounting civil war in the Church."
In his book, Benedict said the existence of "homosexual clubs" is particularly prevalent in the United States, adding that they "operate more or less openly" in several seminaries – institutions that prepare men for the priesthood.
He pointed to a U.S. bishop who allegedly allowed his trainee priests to watch pornographic content, "presumably with the intention of rendering them capable of resisting behaviors contrary to the faith."
Benedict's conservative position on doctrinal matters contrasted with Francis's more progressive approach. "In not a few seminaries, students caught reading my books are considered unworthy for the priesthood. My books are concealed as dangerous literature and are read only in hiding," the late pope had complained.
Francis also warned in October last year that priests and nuns regularly watch porn, and said that doing so is a danger to the soul and a way of succumbing to the malign influence of "the devil."
This article received 1 comments