Russia attempts to salvage downed U.S. drone in Black Sea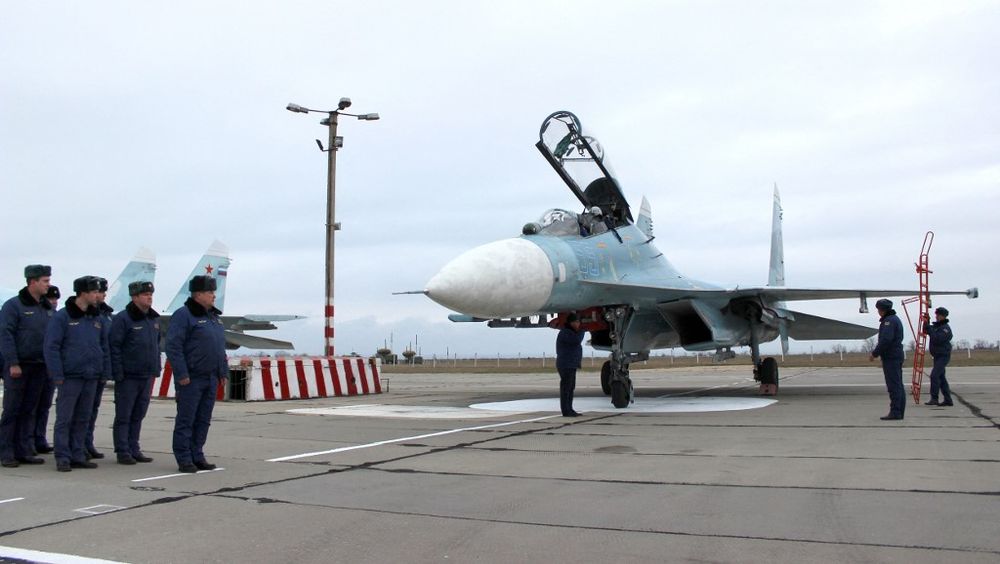 Russian Security Council secretary Nikolai Patrushev said on television Wednesday that Russia would seek to retrieve the downed drone
Russia on Wednesday it would try and save the wreckage of a US military drone that crashed over the Black Sea following the incident on Tuesday, which the United States has blamed on Moscow
A Russian Su-27 fighter jet collided with an American MQ-9 Reaper drone over the Black Sea on Tuesday, the US military's European Command had said.
Russian Security Council Secretary Nikolai Patrushev said on television Wednesday that Russia would seek to retrieve the downed drone, but was unsure if the effort would be successful.
"But it has to be done. And we will certainly work on it," Patrushev said.
Russia warned Washington against "hostile" American flights as tensions between the two nations increased after Moscow denied its Su-27 military aircraft had clipped the propeller of the unmanned Reaper drone.
U.S. Defense Secretary Lloyd Austin said Wednesday that the United States would continue flying "wherever international law allows" following an American initiated de-escalation call with his Russian counterpart.
Austin called on Russia to "to operate its military aircraft in a safe and professional manner."
Ukraine has suggested that the incident, that occurred over international waters, was a Kremlin attempt to draw the United States into the Ukraine war.
Washington said the drone was on a routine mission when it was intercepted "in a reckless, environmentally unsound and unprofessional manner."
"Our MQ-9 aircraft was conducting routine operations in international airspace when it was intercepted and hit by a Russian aircraft, resulting in a crash and complete loss of the MQ-9," U.S. Air Force General James Hecker, commander of U.S. Air Forces Europe and Air Forces Africa said in the statement.
"In fact, this unsafe and unprofessional act by the Russians nearly caused both aircraft to crash."
Russia's military denied the American statement, claiming the drone fell because of "sharp maneuvering."
"The Russian fighters did not use their onboard weapons, did not come into contact with the UAV and returned safely to their home airfield," Russia's defense ministry said.
Despite Russian and U.S. aircraft having operated over the Black Sea during the course of the war, this is the first known head on interaction.
The US has been operating Reaper drones over the Black Sea since before the beginning of the war in Ukraine. Reaper drones can fly as high as 50,000 feet, according to the U.S. Air Force, and the drones have the capabilities to gather intelligence for extended periods of time.
This article received 0 comments