Turkey, Iran, Syria, Russia hold 'constructive talks' over rebuilding ties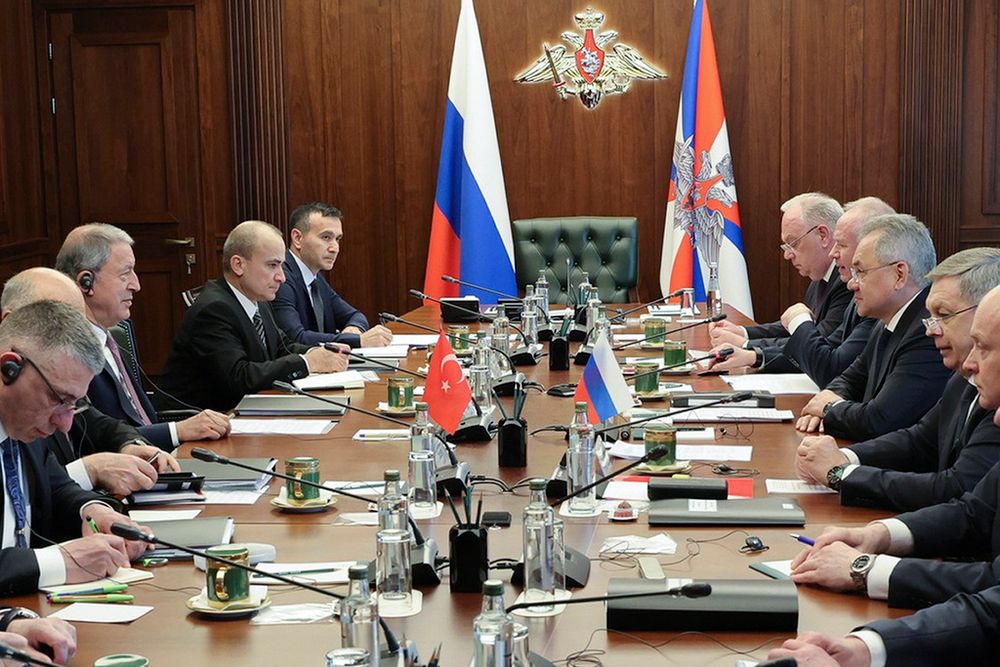 Officials discuss strengthening security in Syria, returning Syrian refugees, and the normalization of relations between Ankara and Damascus
The defense and intelligence envoys of Iran, Russia, Syria, and Turkey held talks in Moscow on Tuesday as part of efforts to rebuild ties between Ankara and Damascus after years of hostility during the Syrian war.
At the talks – which were described as "constructive" – the officials discussed strengthening security in Syria and the normalization of relations between Ankara and Damascus, according to the Turkish and Russian defense ministries.
They added that the countries reaffirmed their desire to preserve Syria's territorial integrity and the need to intensify efforts for the speedy return of Syrian refugees to their country.
NATO alliance member Turkey has backed political and armed opposition to Syrian President Bashar al-Assad during the 12-year civil war, and has sent its own troops into the country's north. Moscow is Assad's main ally and Russia has encouraged reconciliation with Ankara, but Damascus demands the full withdrawal of Turkish troops for relations to be restored.
In December, the defense ministers of Syria and Turkey held talks in Russia, marking the highest-level encounter between the two countries in over a decade. Following those consultations, the three countries reached an agreement to create a trilateral commission.
Turkish officials said last week that a meeting of foreign ministers of the four countries would build on the December talks to "ensure peace and tranquility in the region as soon as possible."
The current warming of ties between Assad's government and other Arab nations is partially attributed to the recent rapprochement between Syria's ally Iran and Saudi Arabia. During his trip to Moscow, Assad said "Syria is no longer a scene of Saudi-Iran conflict."
This article received 0 comments