Russia, Iran ink rail deal for major corridor intended to rival Suez Canal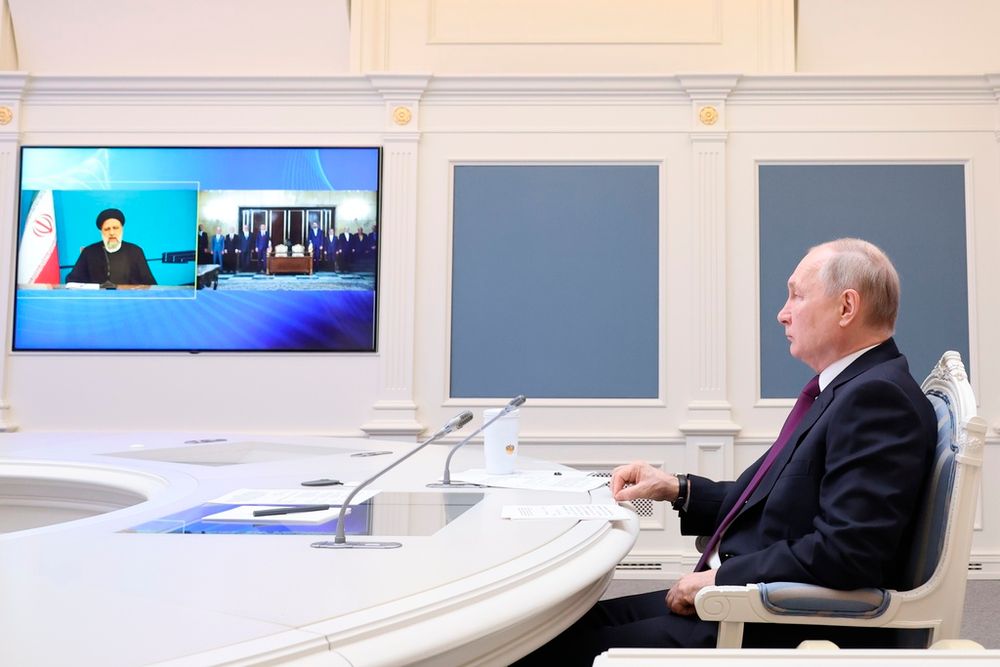 Russia and Iran have been pushed to strengthen their political and economic ties by Western economic sanctions on each
Iran and Russia on Wednesday agreed to collaborate on the construction of the final part of an embryonic international North-South Transport Corridor linking the Gulf and India while avoiding Western sea lanes.
The Rasht-Astara railway is seen as an important link in the corridor, intended to connect India, Iran, Russia, Azerbaijan, and other countries via railways and sea – a route that Russia says can rival the Suez Canal as a major global trade route. Russia and Iran are both under international sanctions that restrict trade.
"The unique North-South transport artery, of which the Rasht-Astara railway will become a part, will help to significantly diversify global traffic flows," said Russian President Vladimir Putin, who oversaw the signing of the deal via video link alongside his Iranian counterpart Ebrahim Raisi.
"The transportation of goods through the new corridor will have a significant competitive advantage," he argued, praising the "obvious economic benefits" for both Moscow and Tehran in the form of new jobs and investments.
The freight network of ship, rail, and road routes covering some 102 miles avoids the Suez Canal between the Mediterranean and the Red Sea, which would otherwise transport some Russian seaborne cargo.
Iranian Transport Minister Mehrdad Bazrpash, who signed the agreement with his Russian counterpart in Tehran, said the 102-mile railway in Iran's north would be completed within three years.
"Without a doubt, this agreement is an important and strategic step on the path of cooperation between the Islamic Republic of Iran and the Russian Federation," Raisi said.
Russia and Iran have been pushed to strengthen their political and economic ties by Western economic sanctions on each over Tehran's nuclear program and Moscow's invasion of Ukraine.
This article received 0 comments