Israel state watchdog criticizes army for lack of training on international law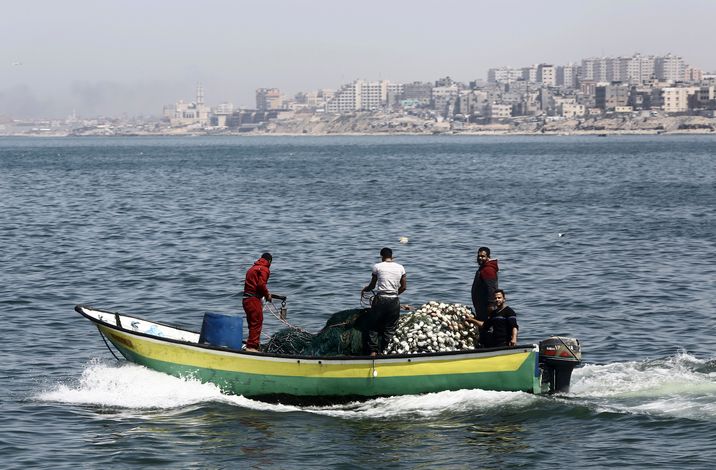 Fishermen ride their boat into the waters of the Mediterranean Sea near Gaza City, Thursday, April 6, 2017.
AP Photo/Adel Hana
The 2014 Israeli operation in Gaza raised international outrage as the number of civilian casualties climbed
Israel's state Comptroller issued a report that sums up investigations into the army's conduct during its 2014 Operation Protective Edge in the Gaza Strip, highlighting a number of shortcomings with regards to the application of international law.
The main criticism in the report regards the army's efforts to spread the knowledge of operational rules set out in international humanitarian law, which applies to armed conflict.
"Regarding the IDF's preparations prior to Operation "Protective Edge", it was found that even though the IDF does conduct training courses in the field of international law, the IDF's instructions regarding these courses did not adequately address the need for the training of soldiers and commanders to include the rules of international humanitarian law that apply to military activity within a non-combatant civilian population," said the report.
International humanitarian law includes principles such as that of proportionality when acting in self-defense, as well as that of avoiding as much as possible collateral damage.
"Indeed, it is a difficult task to protect the enemy's civilians, while the enemy is hiding amongst them, placing them in the line of fire and endangering their safety," added the report, quoting a prior Supreme Court ruling.
"However, the difficulty created by the circumstances and by terrorist elements does not diminish from the IDF's duty to distinguish between them and Palestinian civilians not involved in hostilities, and to act in such a way that to the extent possible only the former will be harmed, while protecting the latter against unnecessary harm," it concluded.
The 2014 Israeli operation on Gaza came following an intensification of rocket attacks from the Gaza strip into southern Israel.
The offensive, however, raised international outrage as the number of civilian casualties climbed to the final death toll of over 2000.
Alongside criticizing the lack of International Humanitarian law training among Israeli soldiers, the state Comptroller report also condemned the so-called Hannibal directive on cases of kidnapping of Israeli soldiers.
According to the Hannibal, when an Israeli soldier is kidnapped troops are allowed to shoot to kill. It is unclear whether the order, which has been since disbanded, included the shooting of the Israeli captive himself.