Experts warn Trump: Annul the Iran nuclear deal? Forget about North Korea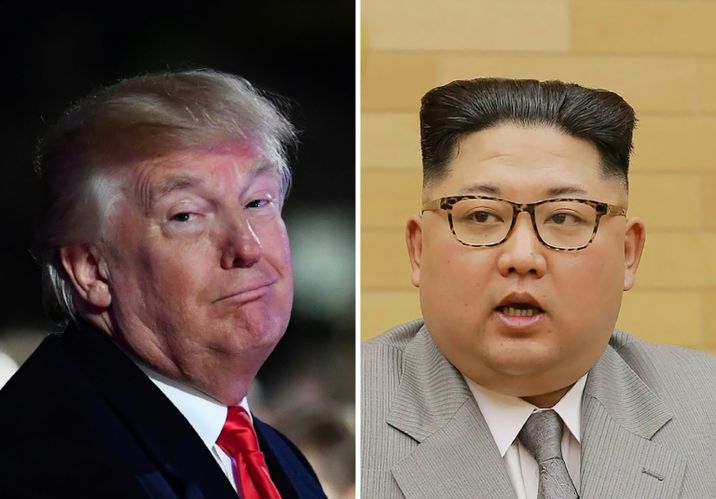 Donald Trump and Kim Jong-Un have exchanged angry insults over the past year
KCNA via KNS, Nicholas KAMM (KCNA VIA KNS/AFP)
Could the prospects of a deal with North Korea be a game changer in the dealings with Iran?
As tension mounts between the US and Europe over the future of the Iran nuclear deal, some experts are drawing attention to a new consideration that should be added to the mix: The prospects of a nuclear deal being struck with North Korea.
Earlier this month US President Donald Trump accepted an invitation to attend a summit with Kim Jong Un, after the latter reportedly agreed to discuss the de-nuclearization of North Korea. Efforts to prepare for the summit, planned for May, are in full swing, with a senior North Korean diplomat already meeting this week with former US and South Korean officials in Finland.
But the timing of the possible US-North Korean breakthrough could coincide with an American decision to reimpose the sanctions on Iran that were lifted as part of the nuclear deal hammered out 2015. In January, Trump announced that unless the European signatories agreed to "fix the terrible flaws of the Iran nuclear deal," as Trump has said, he will on May 12 refuse to waive the sanctions, as he is required to do every four to six months.
Beyond the ramifications for transatlantic relations and future dealing with Iran, experts warn that such a move could nip in the bud any possible negotiations with Pyongyang.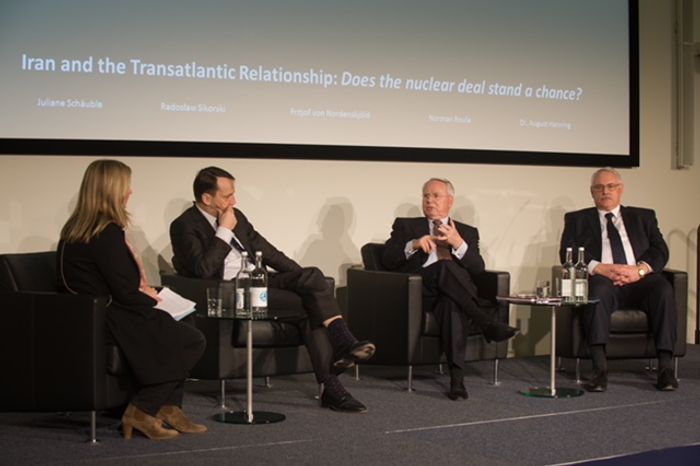 "If President Trump is serious about wanting to make a deal, then we can't afford another example of a deal that we make that it broken to the detriment of the ones that gave up their nuclear program," said Radoslaw Sikorski, former Foreign Minister of Poland, during a conference in Berlin on Monday devoted to the prospects of the Iran agreement.
"If you are Kim Jong Un, you might then be forgiven for saying that nukes would be a better guarantee of regime survival than an agreement with those people," he added.
The event, titled "Iran and the Transatlantic Atlantic Relationship: Does the nuclear deal stand a chance?", was organized by the US-based advocacy group United Against Nuclear Iran (UANI).
"Any negotiations with Pyongyang will like be even more difficult than the 13-years-long deliberations with Tehran," Sikorski told i24NEWS, "and the US president needs credibility on his side. Namely, that if you make a deal – the deal sticks."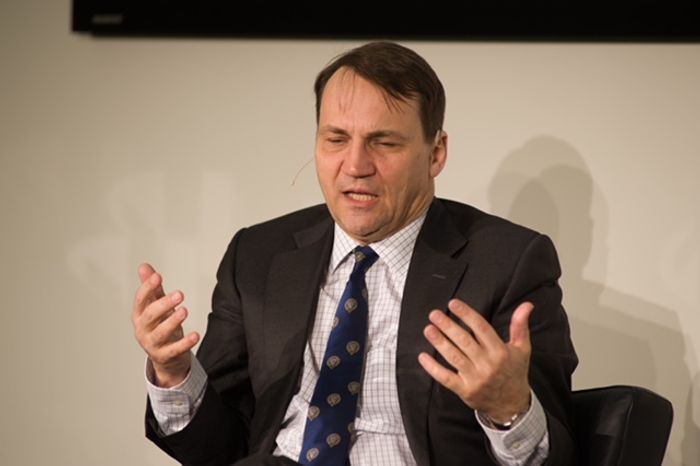 "But I worry, because in regards to both Iran and North Korea, all the options have been thought through and exercised, and there are very complex and surprising interconnections between them. I just hope that President Trump knows all of this - but I am not sure."
Fritjof von Nordenskjöld, a former German diplomat, refused to draw too many parallels between the dealings with Iran and North Korea, but agreed that setting the wrong precedent could be detrimental.
"The nuclear deal is such a tremendous success in the non-proliferation world, that if it falls apart, you can abandon the whole thing because there will be no deal ever again," he told i24NEWS.
"Nobody would ever trust the United States again to even bother doing a similar thing, knowing that the next president might have a completely different opinion and just withdraw."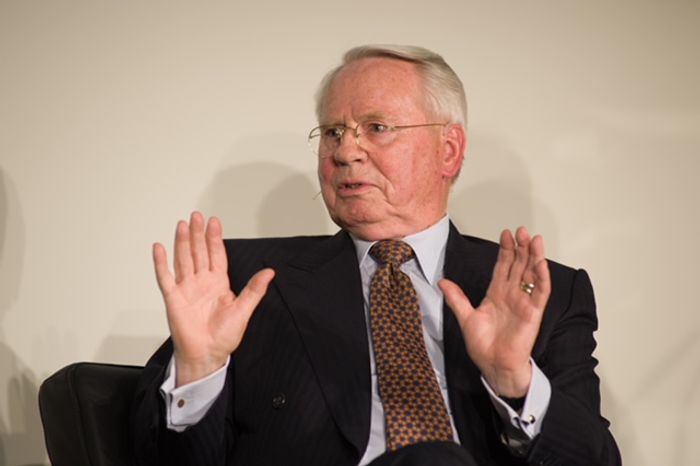 Some in Washington share these concerns, admitted CIA veteran and Iran expert Norman Roule, but the difference in circumstances between the Iranian and the North Korean cases makes such deterministic assertions ill-advised. Instead, he suggested, officials should look at the Iran deal to draw lessons on what not to do if and when signing an agreement with Pyongyang.
"Those two countries are comparable in terms of needing a multilateral response and recognizing that this is a regime that has cheated in the past and will need to be tested repeatedly," Roule noted.
"This means demanding long term, intrusive inspections and rethinking the 'sunset provisions' [clauses repealing the agreement after a certain amount of time]. It means not giving to the North Koreans everything upfront and then revealing two months later that they have a new program."
Striking a deal with Kim Jong Un would ensure the safety of South Korea, Japan, and Guam, which are under immediate threat from Pyongyang's missiles. Even central Europe could already be in its rocket range, deputy director of Germany's foreign intelligence agency told lawmakers this week.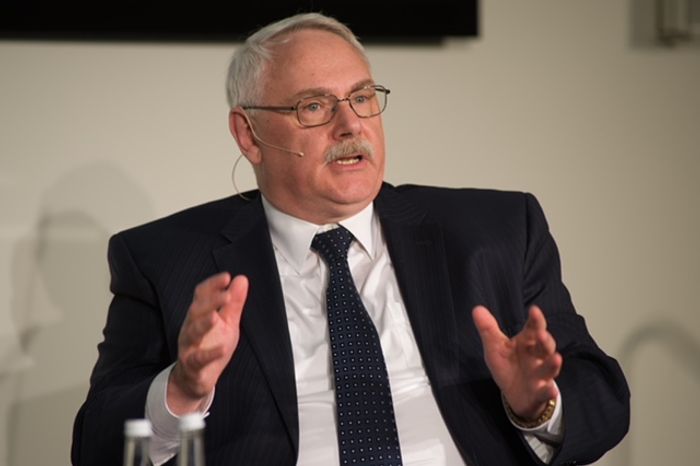 But if to accept Jerusalem's stand that the Iran deal endangers Israel's safety – could the P5+1 be forced to decide if to prioritize the security of one region over another?
Sikorski assures this is not the case: The deep chasm between the US and North Korea will in all likelihood prevent any deal and President Trump will doubtfully neglect Israel's security interests. But the Iran deal doesn't threaten those anyway, he believes.
"When I was minister, every year Israeli officials would tell me that Iran was one year away from the bomb. Now – if the deal stays – Iran is at least ten years away from the bomb. That's all that is. The region did not change, Iran has not changed its ways, but you got yourselves a decade. In that sense, the deal is good for Israel."
Polina Garaev is i24NEWS' correspondent in Germany.