IDF official says Syria strike 'Israel's first hit on live Iran targets': report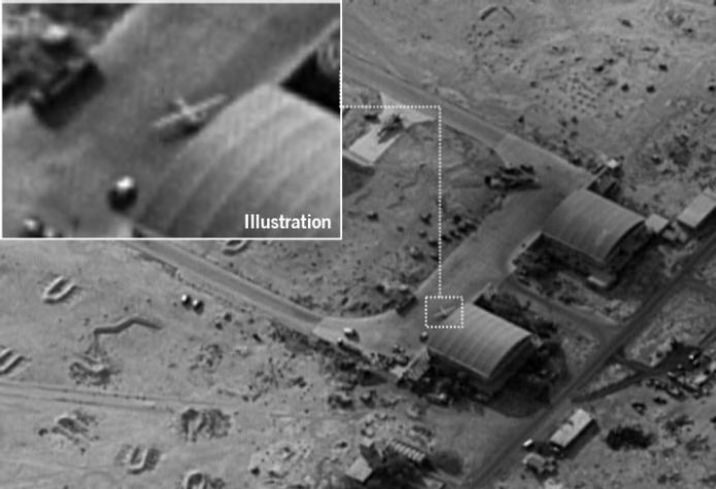 Archive IDF footage from T4 Airbase
'This is the first time we saw Iran do something against Israel - not by proxy' the official said about Feb 10
A senior Israeli military official confirmed on Monday that Israel struck an Iran-operated air base in Syria last week that killed 14 people, the New York Times reported.
"It was the first time we attacked live Iranian targets — both facilities and people," the Israeli military source admitted to NYT columnist Thomas Friedman.
The United States, Russia, Syria, and Iran up until now have all said that a pre-dawn air raid targeting the Iran-operated Tayfur (or "T4") airbase in Syria's central Homs province last Monday was carried out by Israel.
Sightings of an Israeli F-15 aircraft were noted over Lebanese territory. Lebanon's Hezbollah-affiliated Al Mayadeen outlet earlier claimed that an Israeli surveillance aircraft was spotted over the base at the time of the strike.
Israel had at the time refused to comment on the strike. Defense Minister Avigdor Liberman said that he didn't know who was behind the raid but reaffirmed that Israel "won't allow Iran to establish itself in Syria." Prime Minister Benjamin Netanyahu also offered no comment immediately.
The unnamed IDF official however, told the NYT the attack on the air base came after Israel shot down an Iranian explosives-laden drone breaching its air space on February 10 this year. According to IDF spokesman Brig. Gen. Ronen Manelis, the drone's path and Israel's intelligence analysis indicated that its mission was "an act of sabotage in Israeli territory."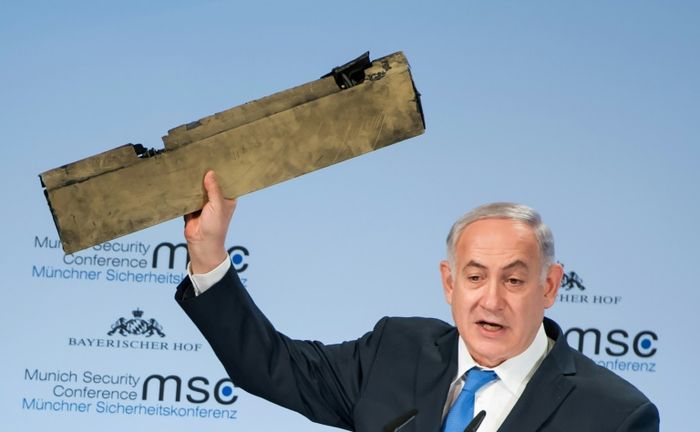 After bombing Iranian units in Syria in retaliation immediately after, an Israel F-16 was shot down by Syrian anti-aircraft fire in one of the conflict's most notable escalations. Israel then carried out what it called "large-scale" raids on Syrian air defense systems and Iranian targets, which reportedly included T-4.
Israel's Channel 10 news described the event as bringing the confrontation between arch-foes Iran and Israel "into the open" for the first time.
The February incident "opened a new period", the official said according to the NYT and added that "this is the first time we saw Iran do something against Israel — not by proxy."
The most recent strike on Iran last week, now confirmed by an Israel official, was reportedly targeted at Iran's drone program in retaliation.
Speaking in response to the attack that allegedly killed seven of its personnel, Tehran has delivered a string of verbal threats to the Jewish State
Ali Akbar Velayati, a top adviser to Iran's Supreme Leader Ali Khamenei warned that the "crime" committed "will not remain without response."
Iran's Foreign Ministry spokesman Bahram Qasemi, according to Iranian news media, said, "the Zionist entity will sooner or later receive the necessary response and will regret its misdeeds" He added, "the Syrian and resistance forces will respond in a timely fashion and appropriately in the region."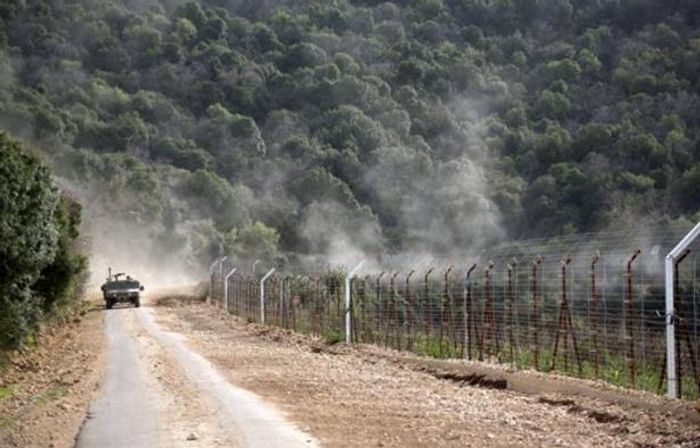 This followed comments made by Ali Shirazi Supreme Leader Ayatollah Ali Khamenei's representative to the Islamic Revolutionary Guard Corps: "If Israel wants to continue its treacherous existence ... it should avoid stupid measures. If they give excuses to Iran, Tel Aviv and Haifa will be destroyed."
Israel's military has since been placed on high alert along the fraught northern border fearing a reprisal.
The strike also came just two days after a suspected chemical gas attack which killed more than 40 people in a rebel-controlled town of Douma outside the Syrian capital.
The alleged use of poison gas prompted US President Donald Trump in coordination with France and the United Kingdom to launch strikes hitting targets, including a scientific research center and a location of chemical weapons manufacture, early Friday morning.
A number of strikes on targets in Syria have been attributed to Israel since the outbreak of the Syrian civil war in 2011. Though it rarely confirms such raids, Israel has admitted to carrying out strikes against convoys of weapons intended for Iran-backed Hezbollah in Lebanon and bases belonging to Assad's regime.