Islamic Jihad: Israel behind killing of Hamas-affiliated engineer in Malaysia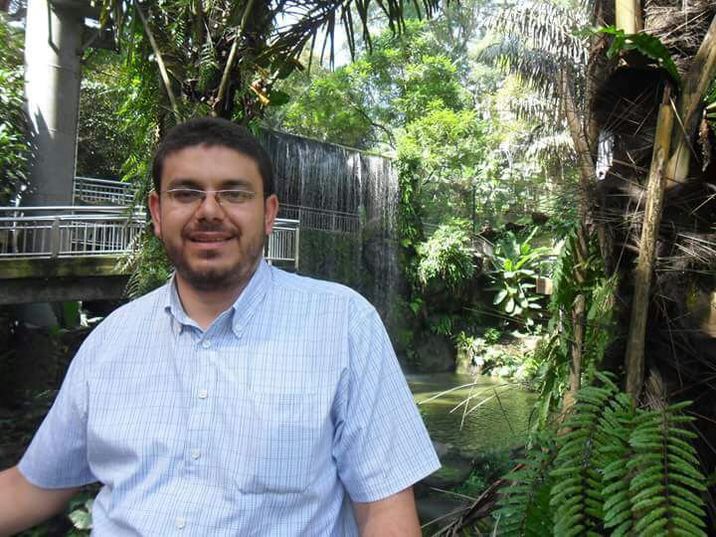 Dr Fadi al-Batash, assassinated in Kuala Lumpur after leaving Friday morning prayers, April, 21. 2018
Fadi al-Batash is a revered electrical engineer and since travelling to Malaysia became an imam
A Palestinian electrical engineer from the Gaza Strip, said to be affiliated with Hamas, was killed on Saturday when leaving a mosque after morning prayers in the Malaysian capital of Kuala Lumpur, Palestinian media reported.
Senior Islamic Jihad leader Khaled al-Batash accused Israel's Mossad of being responsible for the assassination. "We, as a family, accuse the Mossad of being behind the assassination of Dr. Fadi Mohammad al-Batsh, a researcher in energy sciences," Khaled al-Batash said.
In an interview with Al-Miyadin, Khaled al-Batash called on the Malaysian Authorities to conduct a "comprehensive and rapid investigation" into the killing before the assassins escaped.
Fadi al-Batash, 35, was ambushed upon leaving the mosque early Saturday morning and targeted by attackers riding on a motorcycle.
The Malaysian police chief, cited by Palestinian media, said that the two assassins shot between 10 and 20 bullets towards Fadi and then shortly after fled the scene.
Four bullets shot at close range hit Fadi, wounding him in the head and upper body. He died immediately after.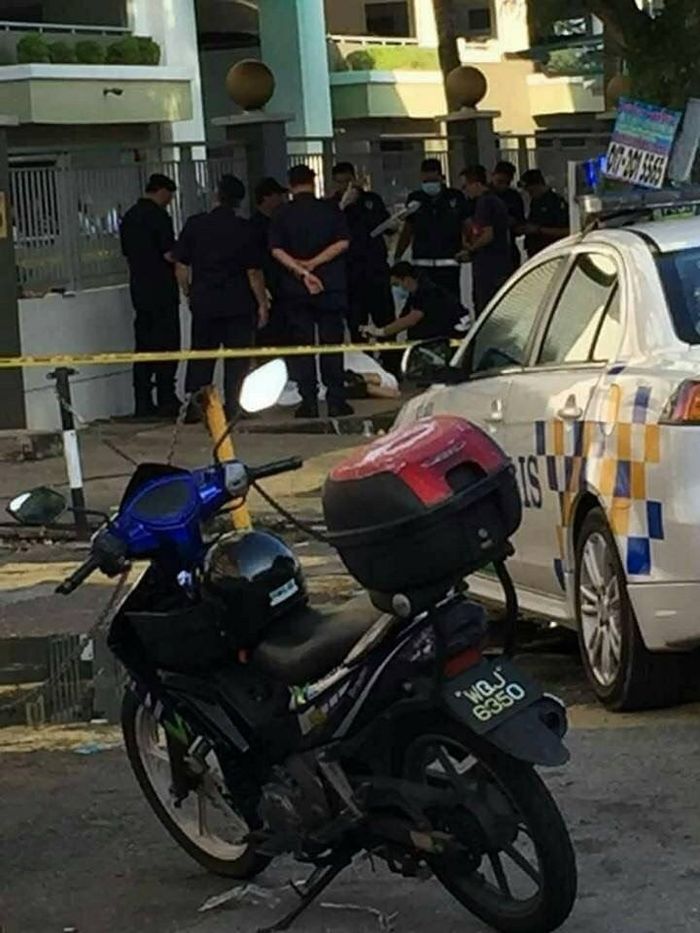 "The Islamic Resistance Movement, mourns the son of its sons, the righteous, and a knight of its knights, a scholar of young Palestine scholars and the guardian of the Book of Allah, the son of Jabalia the Mujahideen," Hamas wrote in a press release in response to the death of its affiliate.
"The martyr was distinguished by his excellence and scientific creativity. He has important contributions to international conferences in the field of energy," the press release continued. "The martyr was an example in calling God and working for the Palestinian cause."
Before travelling to Malaysia to take up a post as a lecturer at a private university, he was previously employed by the Energy Authority in the Gaza Strip and was a resident of Jabaila.
A revered engineer, Fadi was granted with a number of prestigious scientific awards, including the highest level award in the 2016 Malaysian treasury. He received a PhD in electrical engineering from the Malaysian University of Malaya and during the course of his study, published 18 scholarly pieces of researches featured in a number of international journals.
Alongside his scientific career, Fadi was also an imam and involved with Islamic organizations such as MyCARE.
Fadi is married and has three children.
He was scheduled to travel to Turkey on Sunday for an international conference on energy.
The Mossad is believed to have assassinated Palestinian militants and scientists in the past, but has never confirmed such operations.
Hamas has accused Mossad of assassinating one of its drone experts -- Mohamed Zouari -- in Tunisia in 2016, and the spy agency is also believed to have been behind the 2010 murder of top Hamas militant Mahmud al-Mabhuh in a Dubai hotel.