Exclusive: US sanctions Iran, Syria, Egypt groups over North Korea arms trading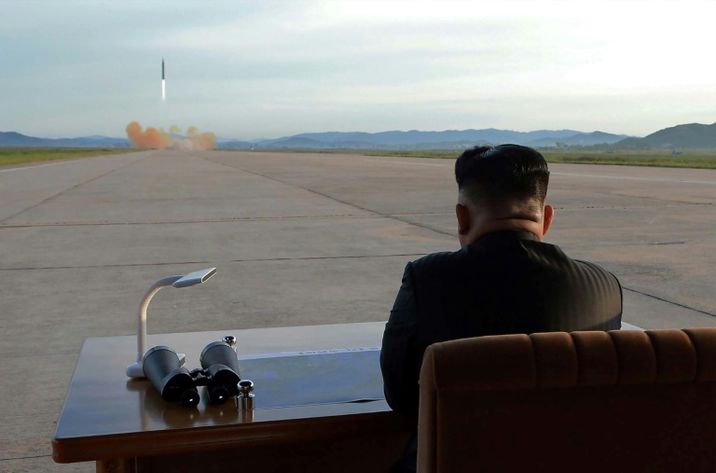 North Korea has made rapid technological progress in its weapons programmes under Kim Jong Un
STR (KCNA VIA KNS/AFP/File)
The US hit a raft of organizations in Egypt, Iran and Syria with sanctions for trading arms with North Korea on Thursday, including a state-owned Egyptian company that purchased thousands of rocket propelled grenades from the hermit kingdom.
The blacklisted entities include Syria's Scientific Studies and Research Center (SSRC), said by the US to be central to the country's development of chemical weapons capabilities, and Iran's Defense Industries Organization, the engine-room of Tehran's weapons industry.
The listings appeared in a regulatory filing made Thursday by the State Department, refreshing a blacklist of entities that have contravened US law by providing support to the weapons programs of North Korea, Iran or Syria.
A State Department official confirmed to i24NEWS that "in each of these cases, there was credible information indicating they had transferred to, or acquired from," North Korea services or technology that are controlled by international or domestic agreements or "other items that could make a material contribution to the development of weapons of mass destruction or missile proliferation."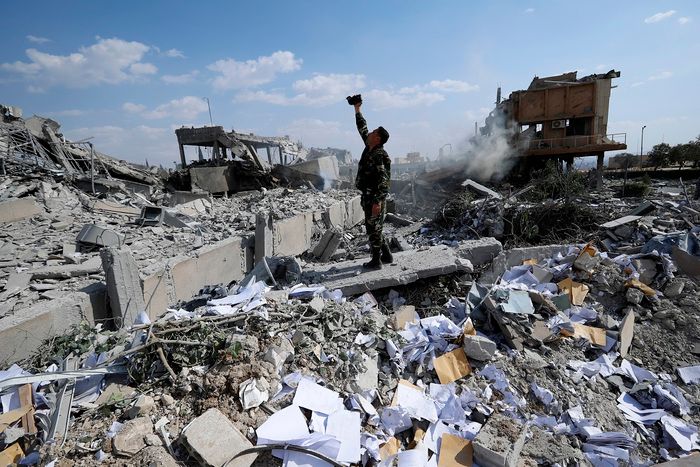 A UN report leaked to Reuters in February identified 40 previously unknown shipments from North Korea to the SSRC, also known as the Syrian Scientific Research center, between 2012 and 2017.
The news agency quoted the report as saying that inspectors uncovered a haul of acid-resistant tiles for potential use in a chemical factory, casting doubt on Syria's claim to have abandoned its chemical weapons stockpiles.
Part of the SSRC headquarters near Damascus was bombed into rubble by US-led air strikes in April.
While the Iranian, Syrian and Korean listings are already subject to asset freezes or export bans under other US measures, one is new to Washington's sprawling sanctions regimen: Egypt's Sakr Factory for Developmental Industries.
Arms vessel
In August 2016, Egyptian customs officers acting on a tip off from US intelligence discovered some 30,000 rocket-propelled grenades on board a Cambodia-flagged ship that had sailed from North Korea.
A UN panel of experts called the discovery of the disassembled weapons on board the Jie Shun the "largest interdicted ammunition consignment in the history of sanctions against the Democratic People's Republic of Korea."
The address for the consignment, according to a UN report released in March, was the Al Sakr Factory for Developed Industries, one of the entities on Thursday's listing.
The report said neither the company of the government of Egypt was able to explain the shipment, and charged that "the Al-Sakr factory and its parent company have reportedly had a long-standing relationship with the Democratic People's Republic of Korea, including in the field of ballistic missiles."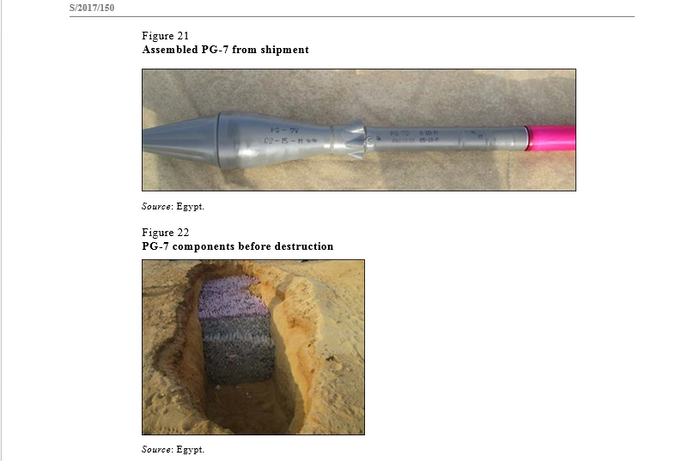 The firm is a part of a state owned industrial network called the Arab Organization for Industrialization, at the head of which presides none other than Egyptian President Abdel Fatah Al-Sisi.
A State Department official confirmed that Sakr was listed for support of North Korea's weapons program, but was unable to provide any details.
The shipment is reportedly one of many such deals with North Korea that prompted Washington to withhold military aid to Egypt.
The Washington Post reported in October, citing diplomats and UN officials, that Egyptian "business executives" had ordered "millions" worth of arms from North Korea and attempted to keep the deals secret.
Last year, Cairo publicly said it had severed all military ties with Pyongyang, which is currently withering under a blistering US sanctions regime.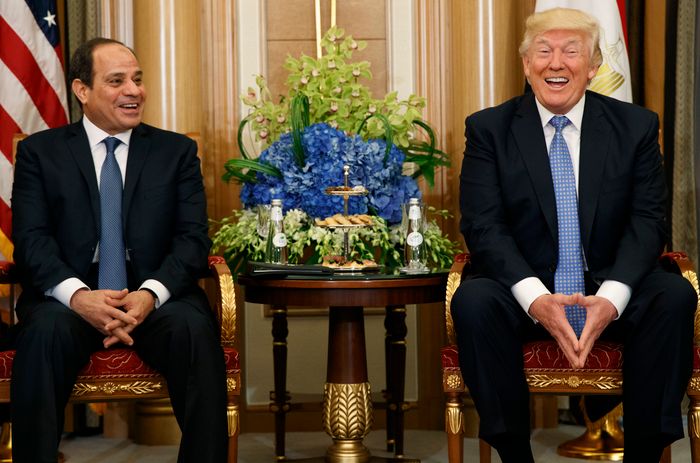 According to the UN report, published in February last year, Egyptian prosecutors opened a case against the unnamed company that was purchasing the goods. A footnote said national authorities "closed the private company and revoked its licence."
The State Department's filing lists several entities, including many in China and Russia and most of whom who have been previously sanctioned under the same measures.
North Korea and Egypt's public split came after years of bouyant trade ties. Suspicions that Cairo will continue to help Pyongyang evade sanctions, however, still linger in Washington.
In March the White House conditioned its billions in military aid to its Middle Eastern ally on several conditions, one of which that the State Department keep tabs on any efforts to aid North Korea, according to a report in Al Monitor.
Despite the rapprochement sparked by the upcoming meeting between US President Donald Trump and North Korean leader Kim Jong Un, Washington says it won't give an inch on easing sanctions.
This article was amended on May 22 to reflect the findings on the UN Panel of Experts report from March that identified Al Sakr as the buyer of the consignment of rocket-propelled grenades.