Turkey, South Africa pull ambassadors from Israel over Gaza deaths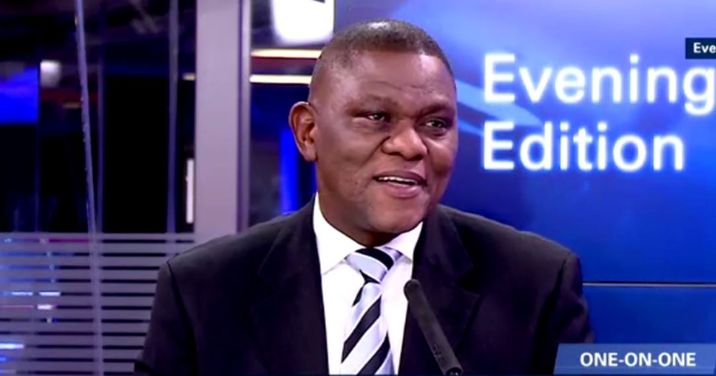 South African Ambassador to Israel Sis Ngombane
South Africa hurriedly withdrew its envoy from Israel on Monday over what it called the country's "violent aggression" in Gaza, where at least 55 people were killed by Israeli fire during violent border clashes.
The decision came as Turkey's government also recalled its ambassadors from Washington and Tel Aviv back to Ankara "for consultations" after President Tayyip Recep Erdogan's fierce criticism of the Trump administration's decision to recognize Jerusalem as Israel's capital. 
Erdogan branded Israel a "terrorist state" and accused it of carrying out a genocide against the Palestinians. 
"Israel is wreaking state terror. Israel is a terror state," Erdogan told Turkish students in London in a speech broadcast by state television. "What Israel has done is a genocide. I condemn this humanitarian drama, the genocide, from whichever side it comes, Israel or America," he added.
Meanwhile, Deputy Prime Minister Bekir Bozdag told reporters in Ankara that Turkey was recalling its ambassadors to the United States and Israel "for consultations" after the bloodshed.
Ankara also withdrew its envoy in Tel Aviv in 2010 after an Israeli raid on a flotilla bound for Gaza, and did not appoint a new one until it reached a settlement with the Israeli government in 2016. 
South Africa's government has also been fiercely critical of Israeli policy in the West Bank and Gaza.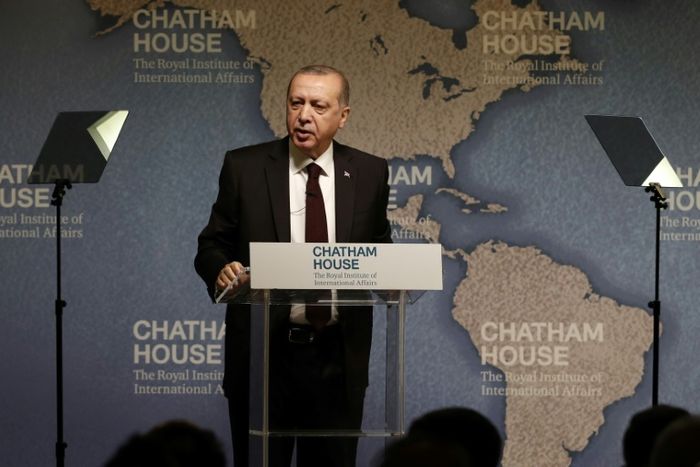 "Given the indiscriminate and grave manner of the latest Israeli attack, the South African government has taken a decision to recall Ambassador Sis Ngombane with immediate effect until further notice," a statement from the foreign ministry in Johannesburg said.
A spokesman confirmed to i24NEWS that the envoy would be on the first available flight out of Tel Aviv and the Israeli foreign ministry also said it had been informed that the envoy would be departing Monday night.
Last year the ruling African National Congress (ANC) decided to downgraded the country's mission in Israel to a liaison office, however the motion is yet to be implemented. Some factions of the ANC have also called on Pretoria to cut ties with Israel completely. 
The statement on Monday condemned what it called "the latest act of violent aggression" against civilians protesting peacefully.
"The victims were taking part in a peaceful protest against the provocative inauguration of the US embassy in Jerusalem," it said, condemning "violent aggression carried out by Israeli armed forces".
"This latest attack has resulted in scores of other Palestinian citizens reported injured, and the wanton destruction of property," it added.
The Israeli military says it only opens fire according to strict regulations and said that the protests have been hijacked by Hamas and other militant groups in order to carry out terror attacks and attempt to infiltrate into Israel. More than 2,400 Palestinians were wounded and the dead included eight children under the age of 16, according to the Palestinian envoy to the United Nations.
Read more: 
World leaders warn US Jerusalem move fans Mideast tension
AFP contributed to this report. 
You need to be logged in in order to post comments. Sign up or log in
When is 20000 people rushing your border peaceful. Planned and orchestrated by Hamas. Israel defends its borders and people. THis while the Hamas leaders are hiding. Time for Israel to return to targeting the leaders. As far as Turkey, genocide? What is that what you did to Armenia, the Kurds et al. South Africa, your priorities are lost. So keep your Ambassador.
shame on South Africa they cut off the fingers that fed them. Turkey should return back the lands they took from Greece. Who made them arbiter and spokesmen. Turkey has been hostile towards Israel and is unacceptable. Biafra must defend Jerusalem. Peace to the great city of Jerusalem the eternal and indivisible capital of Isreal. King David the man after God's heart established this city. Peace and Shalom to all that pray for the city of Jerusalem
Mike60! This Erdogan will become his worst enemy. He still doesn't seem to understand that there is a new Sheriff in town. No more Obongo.
both of these horror shows called nations have been enemies of Israel for many years. Good Riddance in every way possible. I have been sad Israel wasn't the one to cut off relations with these terrorist supporting states.
i can only hope that both turDkey and south africa experience insanly massive hordes of murderous terrorists invading their capitals. I hope they show restraint.