Turkey probed over shipment of Israeli-made electronic equipment to Iran: report
Israeli-made electronic capacitors bought by Turkey, sent to Iran in violation of nuclear-related sanctions
Turkey is reportedly under investigation by the United Nations over a shipment of Israeli-made electronic equipment to Iran in violation of a Security Council resolution which prohibits the transfer of nuclear-related products to the Islamic Republic.
A report by Israel's Yedioth Ahronoth published Thursday said that the probe was initiated after the United Arab Emirates seized a shipment of CSP 180-300 electronic capacitors from Turkey to Iran in July 2017.
Israel was subsequently asked to investigate the matter after it was discovered that the equipment had been manufactured by Celem Power Capacitors, a leading Jerusalem-based electronics firm, the report said.
The company, one of the largest manufacturers of electronic capacitors in Israel, was reportedly unaware that their products had been destined for Iran, claiming that the equipment was sold to a Turkish company following a thorough background check and after receiving full payment for the products in advance of shipping.
"We will prove that we sold [the equipment] to Turkey to an orderly company. We are not selling to enemy countries. Most of our sales are to Europe and the US, but Turkey is not an enemy state and there is no reason not to trade with it," Celem said in response to the report, according to Yedioth.
"If the shipment actually arrived in Iran, the Turkish buyer cheated us," the company added.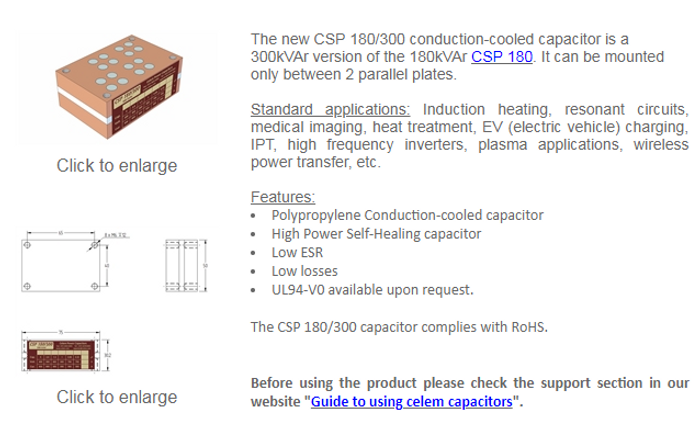 A description of the CSP 180-300 capacitor from Celem's website lists it as a "high frequency conduction-cooled capacitor" with "induction heating, resonant circuits, medical imaging, heat treatment,electric vehicle charging, IPT, high frequency inverters, plasma applications, and wireless power transfer" among its standard applications.
Its transfer to Iran violates Security Council Resolution 2231 (2015) which prohibits the sale of nuclear-related products and technologies to Tehran, Yedioth reported.
The report comes amid a diplomatic stand-off between Turkey and Israel which has seen both countries expel the others' diplomats in tit-for-tat moves, while Erdogan and Israeli Prime Minister Benjamin Netanyahu trade back and forth barbs.
The rift, sparked by the killing of 60 Palestinians during clashes with Israeli forces on the Gaza border on Monday, threatened a fragile 2016 reconciliation deal ended a dispute over the deadly storming of a Turkish ship by Israeli commandos.
Turkey has in the past been accused of attempting to assist Iran in bypassing nuclear sanctions.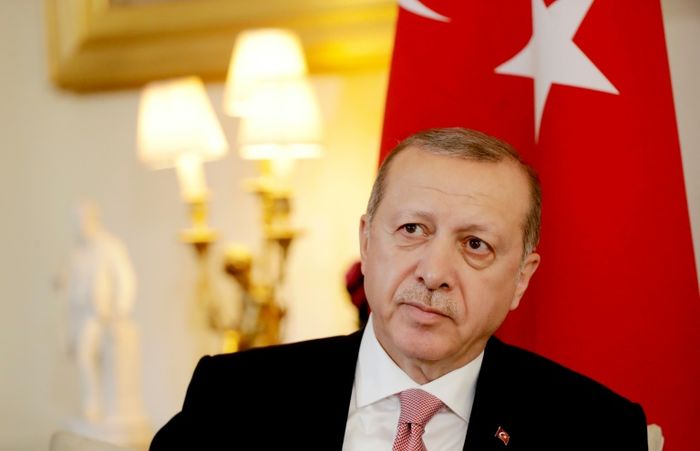 On Wednesday, Mehmet Hakan Atilla, a banker at Turkey's state-controlled Halkbank, was sentenced to 32 months in prison after he was convicted earlier this year for his role in a sanctions-evasion scheme led by wealthy Turkish-Iranian gold trader Reza Zarrab, who himself has pleaded guilty to fraud, conspiracy and money laundering charges.
Zarrab, who has not yet been sentenced, testified during Atilla's trial that he bribed Turkish officials, and that parts of the scheme -- which aimed help Iran spend oil and gas revenues abroad using fraudulent transactions through Halkbank -- were personally signed off by Turkish President Tayyip Erdogan during his tenure as Prime Minister.
Erdogan has dismissed the case as based on evidence fabricated by supporters of U.S.-based Muslim cleric Fethullah Gulen, his arch-rival, whom he also accuses of having orchestrated a failed coup attempt against him in 2016.
Turkey and Iran, despite a long-standing reciprocal distrust, are striving to develop pragmatic relations with each other, particularly over Syria where the two are backing opposite sides of the country's eight-year civil war.
Turkey was critical of US President Donald Trump's decision earlier this month to withdraw from the 2015 nuclear deal between Iran and world powers, saying it feared the decision could cause "instability" and open up "new conflicts".
You need to be logged in in order to post comments. Sign up or log in
lock that turdkish bank out of the US banking system.