IDF paratroopers partake in US-led 'Swift Response' exercise for first time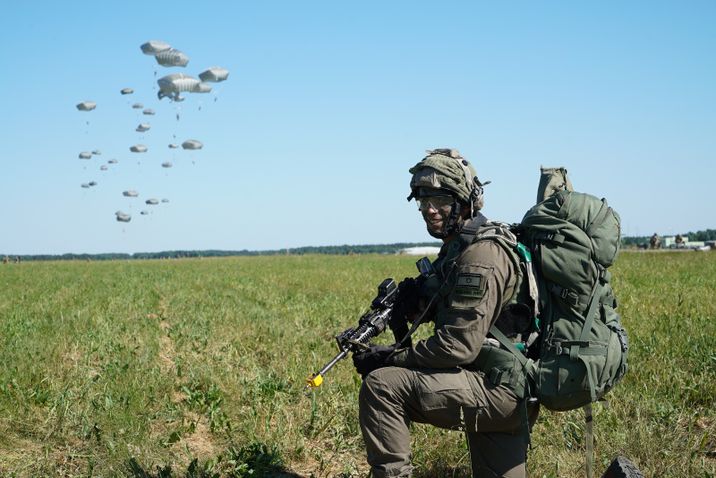 Swift Response military exercise, 13. June, 2018
IDF
IDF paratroopers participated in the US-led 'Swift Response' military exercise alongside European counterparts for the first time this month which included crisis-response training, an airfield takeover simulation and a helicopter drill.
Organized by the US European Command (EUCOM), a group of 40 Israeli paratroopers made their preparations last Monday at the Rammstein air base, the main headquarters of United State air forces in Europe.
"We're taking off from here in Germany, and we're going to parachute over Polish soil on the 70th anniversary of the State of Israel, for us it's a great privilege and honor" Maj. Amir Pori from the Paratroopers Brigade said ahead of the large-scale international exercise which concluded on Wednesday.
The exercise he added "points to the strong relationship and cooperation between the IDF and the US military."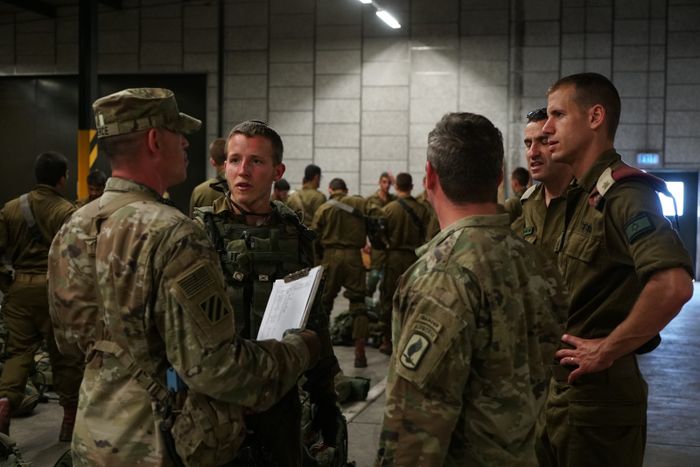 This drill was part of Swift Response, a US led exercise, featuring 2,300 troops from 7 nations, including the UK, Spain, Italy, Portugal and Poland.
Israel also took part this year, for the first time.
The operation carried a special importance. Puri explained that it had been 74 years since Jewish paratroopers from the then British-mandate Palestine parachuted into Europe alongside the British Army to rescue Hungarian Jews from the Nazis.
An Israeli officer told reporters Wednesday that the IDF platoon, part of an Israeli reconnaissance battalion, was attached to US European Command's 173rd Brigade Combat Team, during the drill.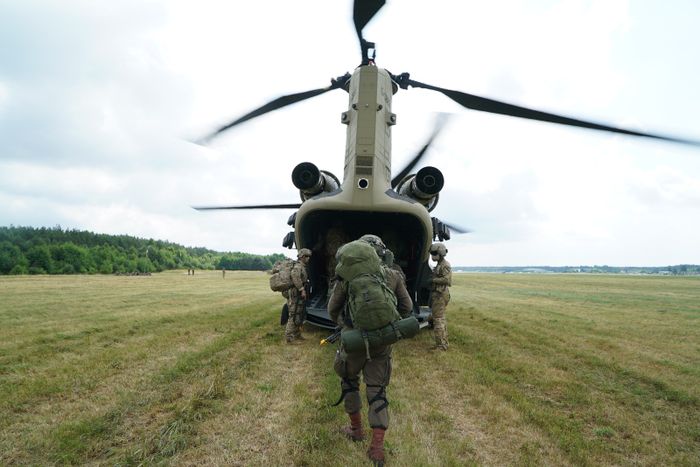 Once landing, the paratroopers simulated the capture of an enemy air base, in this case represented by Mirosławiec Airfield, in western Poland as well surrounding bunkers and areas.
"All of these allied nations are working together so we can exchange S.O.P.s (Standards and Practices) and the way we do stuff, our tactics, and the more we incorporate that it's gonna be better off for when we have to face a threat" Maj. Matthew Barton of the US Army's 173rd Brigade Combat Team said.
At the end of the exercise, a symbolic exchange of Parachutist Badges took place between the Paratroopers of the IDF and EUCOM's 173rd Brigade, an Israeli army statement said.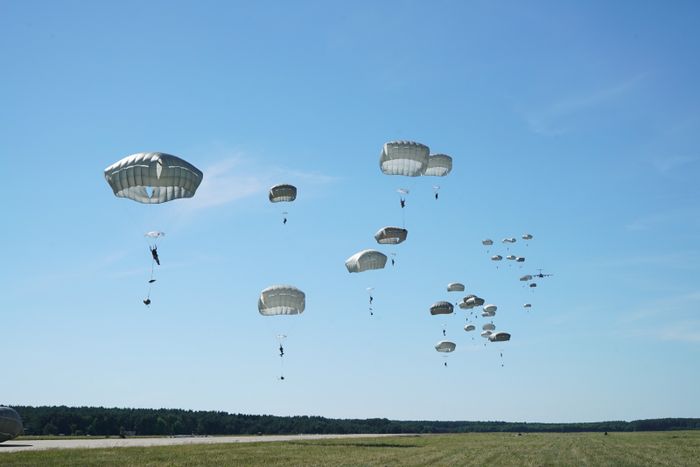 Maj. Puri noted that the unfamiliar surroundings were a chance to train in muddier, swampier terrain, as well much more dense forests than are normally common in the Middle East.
"The most skilled of paratroopers participated, and this exercise was both challenging and productive for both the combat soldiers and their commanders," he said.
This was the first US European Command exercise ever to feature Israeli forces outside of Israel.
The trend is set to continue as the Israeli Navy will take part in the multi-national RIMPAC exercise in Hawaii later this month, also for the first time
Shai Ben-Ari is the i24NEWS Senior Defense Correspondent