Israeli ambassador was warned that Netanyahu aide posed risk to women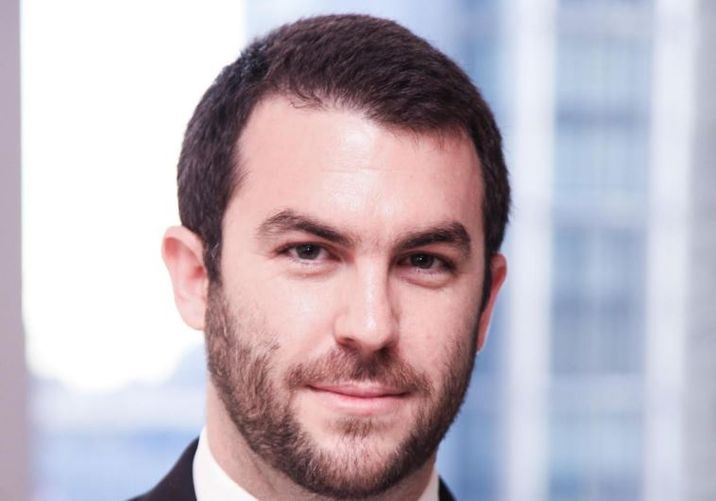 David Keyes
Wikimedia Commons
David Keyes stepped aside Thursday amid claims of inappropriate behavior and assault from at least 12 women
Israel's ambassador to the US admitted on Friday that he knew about the allegations of sexual assault and predatory behavior against Prime Minister Benjamin Netanyahu's foreign media spokesperson, David Keyes.
Ambassador Ron Dermer issued a statement saying journalist Bret Stephens warned him about Keyes, but that he did not inform Netanyahu about it. 
"The ambassador received a phone call from Bret Stephens over half a year after David Keyes entered his role in the Prime Minister's Office regarding the conduct attributed to Keyes before he joined the office," read a statement from Dermer's office. 
"Information about the conversation was not provided to the Prime Minister's Office. If Stephens or anyone else had given the ambassador information about sexual assault or any other criminal act committed against women by anybody in the Prime Minister's Office, whether they occurred before the person entered the position or after, he would have immediately informed the Prime Minister's Office," the statement concluded.
Keyes, a top aide to Israeli Prime Minister Benjamin Netanyahu accused of sexual assault and predatory behavior, will be taking a leave of absence, the prime minister's office announced Thursday evening.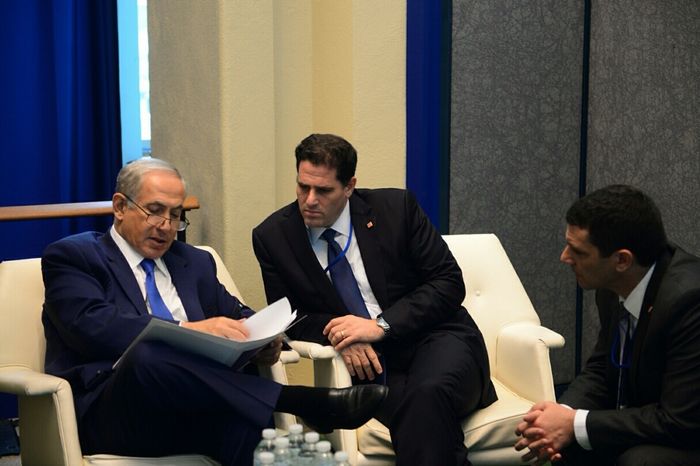 Netanyahu's foreign media spokesperson, has been accused in the past few days of inappropriate sexual conduct by at least twelve women, including New York state senate candidate Julia Salazar.
The New York Times reported Thursday that Stephens warned Dermer in November 2016 amid complaints from many young women of uncomfortable encounters with Keyes.
Keyes was appointed as Netanyahu's aide in March 2016.
In a statement released Thursday, Keyes continued to deny all allegations and said he would be taking leave at the request of Netanyahu.
"In light of the false and misleading accusations against me and in order not to distract from the important work of the prime minister, I have been asked to take time off to clear my name" Keyes said Thursday. "I am fully confident that the truth will come out."
Earlier on Thursday, two Israeli lawmakers called on PM Benjamin Netanyahu to suspend Keyes.
The allegations against the aide range from uncomfortable encounters to one case of sexual assault.
Mr. Keyes had a long history of inappropriate behavior towards young women that resulted in "measures being taken to insulate them from his advances," according to interviews reported in the New York Times.
The report detailed a series of inappropriate actions with employees at the Wall Street Journal, resulting in actions being taken to separate Keyes from the staff. In 2013, Keyes sent messages to several WSJ employees apologizing in at least two emails "for being less than gentlemanly."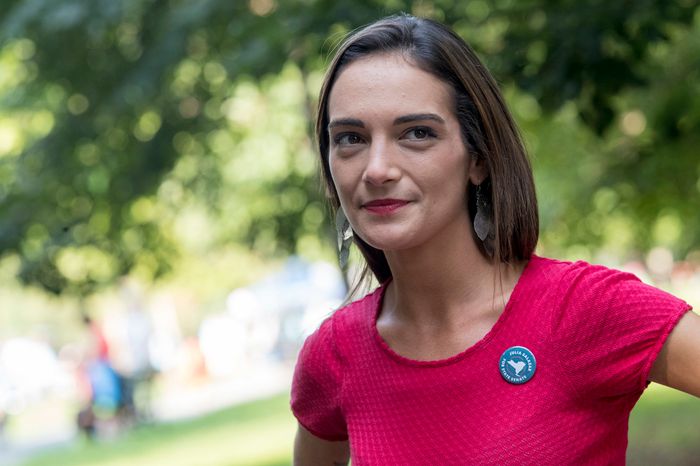 While an intern at the Journal, Katie Havard exchanged text messages with David Keyes in which Keyes discussed the possibility that he might have a job for her. He invited her to come to his apartment to discuss the opportunity, and when Havard declined, Keyes informed her he would have to find someone else for the assignment.
Speaking on the condition of anonymity, another former WSJ employee told the New York Times that in 2012 Keyes attacked her, pushing her onto his bed and ripping her tights after he enticed her into his apartment.
In 2014, after appearing for an event hosted by the Foundation for Defense of Democracies, the foundation imposed a new policy restricting visitors from wandering around the offices in response to complaints from two women that Mr. Keyes had made several unwelcome advances to employees.
Between 2012 and 2014, Keyes was also actively kept away from interns at his own organizations, according to former employees.
One woman reportedly said: "There was an unofficial policy that he cannot be alone with interns. It was something that was well known in the office" the Times of Israel reported.
A former employee of Advancing Human Rights claims that Keyes consistently made "lewd comments" about women's bodies and repeatedly asked interns out on dates, resulting in some quitting, the report details.
Bret Stephens, the deputy editor of the WSJ's opinion section at the time reportedly lashed Keyes for his behavior, calling him a "disgrace to men" and "a disgrace as a Jew."