Rouhani warns Trump will suffer same fate as Saddam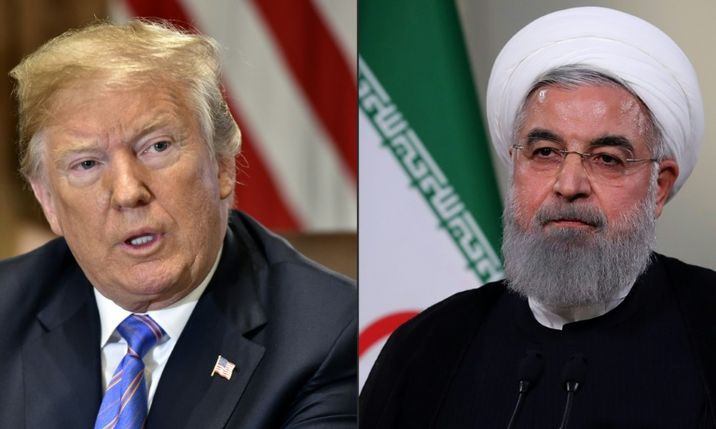 A war of words has erupted between US President Donald Trump and Iranian President Hassan Rouhani
Nicholas Kamm, HO (AFP/File)
Iran vows to boost the defensive capabilities and ballistic missiles that "make America so angry."
President Hassan Rouhani vowed on Saturday to boost Iran's ballistic missile capabilities despite Western concerns that were cited by his US counterpart Donald Trump in May when he abandoned a landmark nuclear deal with Tehran.
"The same will happen to Trump. America will suffer the same fate as Saddam Hussein," Rouhani said.
Speaking to a crowd in Tehran in a live televised address, Rouhani made the remarks during a military parade marking the beginning of the week commemorating the 1980-1988 Iran Iraq war.
"We will never decrease our defensive capabilities... we will increase them day by day," Rouhani said. "The fact that the missiles anger you shows they are our most effective weapons," he said, referring to the West.
Iran has ballistic missiles with a range of up to 3,500 kilometers (2,200 miles), enough to reach both Israel and US bases in the Middle East.
Following his decision to withdrawal from the nuclear deal, Trump reimposed economic sanctions on the Islamic Republic last month.