Survivors seek justice as Chechnya LGBT purge remains uninvestigated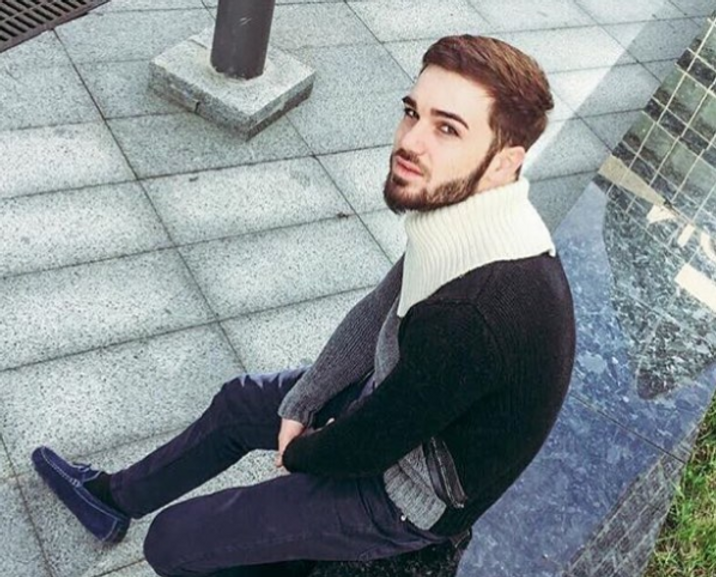 Zelim Bakaev disappeared in the Chechen capital Grozny in August 2018.
Instagram page established by supporters
In the summer of 2017, Zelim Bakaev flew home to his native Chechnya from Moscow, where he was building a career as a pop singer and model.
Bakaev, according to his friends, had avoided returning to Chechnya for months as dozens of gay men -- including his own acquaintances -- were ensnared in what human rights groups would later describe as a bloody crackdown on LGBT people in the pocket-sized republic in southern Russia.
But his much-loved sister was getting married, and Bakaev could not offer a reason not to attend: telling the truth was not an option in deeply homophobic Chechnya.
On August 8th, the day after his arrival in the capital, Grozny, he went to a cash machine with his mother. His mother returned home in a cab while he planned to visit a friend.
But he never made it to her apartment. The innocuous trip to withdraw cash was the last time anyone who knew Bakaev would see him again in the flesh.
The account is told to i24NEWS by Harlem (not his real name), a close Chechen friend of Bakaev, who now lives in the Netherlands. He is one of dozens of predominantly gay men who fled the republic over the last two years.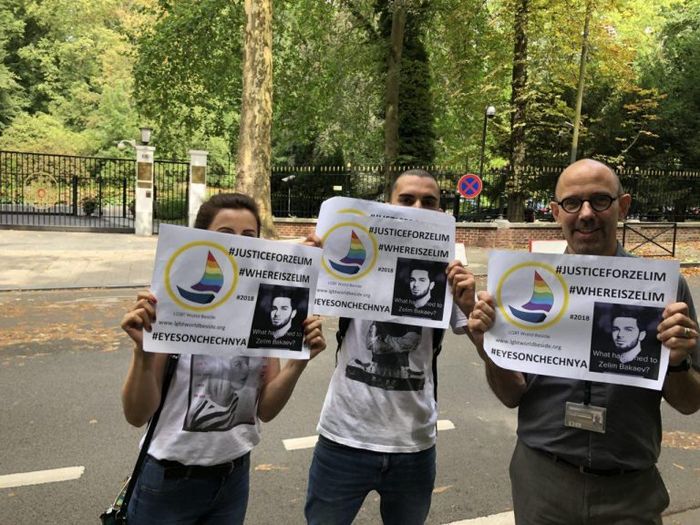 "We suspect that Zelim was detained because he had a lot of contact with influential gay men in Chechnya -- so people who hold certain positions in religious, political or social life," Harlem says through a translator.
"We had a friend ... he was released from a dungeon in October or November and he told everybody that Zelim was alive and in the dungeon," Harlem says. That friend has since disappeared.
A year on from Bakaev's disappearance, Harlem and LGBT World Beside -- an organization which helps Chechen survivors adjust to life in Europe -- are calling for an international investigation of the government's crackdown.
Earlier this month, they held a small protest outside the Russian embassy in Brussels. They held signs saying "#JusticeforZelim" and "#WhereisZelim".
In May, Russia's justice minister, Anton Konovalov, said a preliminary investigation launched by federal authorities in the crackdown "showed that there were not any such incidents. There weren't even representatives of LGBTI [people] in Chechnya. We weren't able to find anyone."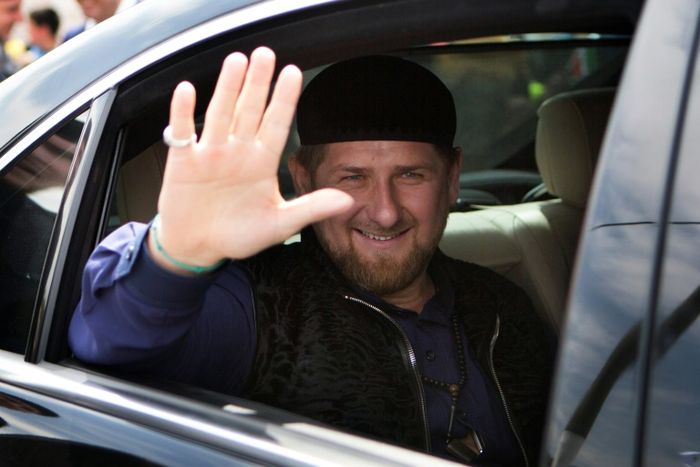 Gay men disappear
Rights groups say the crackdown began in January 2017. Survivors who managed to flee predominantly Muslim Chechnya have said they were abducted by security forces and endured torture and beatings during their detention.
"They threw me to the floor and beat me. They beat my chest and my face with their feet, and they hit my head against the floor," an account from one man published by the Russian LGBT Network, an NGO, said.
"One of them said: 'Do not beat him to the shock stage, at that point he will stop feeling pain. We don't need that.'"
"They started beating me up and saying humiliating things," another survivor, identified as AB, recalled to the organization. "They said that I'm not a man, just some creature, that I am nothing. That I should rather be a terrorist than a faggot. That a dirty piece of cloth was worth more than me."
Around 100 men suspected to be gay were rounded up in the "horrific" purge, according to Tanya Lokshina, an associate director of the Europe and Central Asia division of Human Rights Watch (HRW).
She said the victims were "rounded up, tortured in unofficial detention facilities by local police officials and outed to their families with family members encouraged to carry out honor killings." Most were gay men, but HRW knows of several cases in which women were targeted.
The Russian LGBT network says they have helped spirit 119 people out of Chechnya, 98 of which have also left Russia.
Officials in Chechnya deny any crackdown occurred.
"We don't have any gays here. If there are any, take them to Canada," the republic's leader Ramzan Kadyrov told an interviewer in July last year, after laughing off questions about the purge.
HRW's Lokshina says at least four men are suspected to have been killed or died from torture. Some remain missing.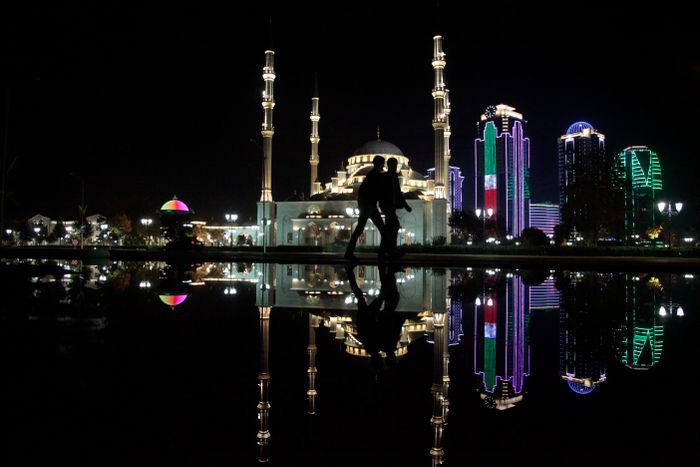 A 'really sweet guy'
Bakaev remains one of the missing.In September last year a video was posted on YouTube in which he is filmed smiling and nervously shuffling about an apartment, which he says is in Germany.
His friends immediately claimed it was staged and filmed in Chechnya, noting furniture and other goods that are not available in Germany. Authorities in Berlin said they have no record of someone arriving under his name.
"He was a really sweet guy and people really felt for him," says Harlem.
"Zelim's last year in Moscow was a tough one … he broke up with his boyfriend who he had been together with for two years and was fired from his work in Chechnya," he recalls.
1,500 kilometers (932 miles) away in Moscow, Bakaev still feared the long arms of the Kadyrov's forces, particularly after a friend disappeared into the vortex of the republic's crackdown. He frequently changed addresses in order to shake off pursuers.
The vast Chechen diaspora abroad is tight-knit and can haunt Chechens who manage to escape the suffocating environment of their homeland.
Piet de Bruyn, a Belgian senator who met with several LGBT exiles while compiling a report on the crackdown for the Council of Europe, said many of those granted protection in Europe still live in fear of being discovered by unsympathetic compatriots.
One gay man he met was working in a store in a European capital city.  
"At a certain point two people entered the store without saying anything but he recognized them as being Chechen people," Piet recalls in an interview.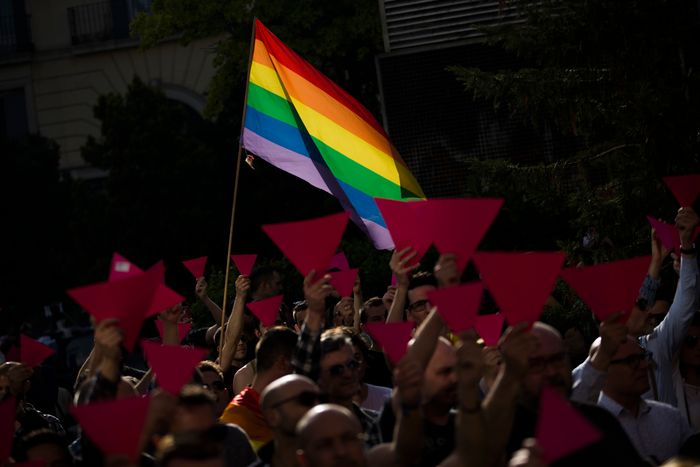 "The next day they came back to the store and handed over to him a mobile and on that phone he heard his uncle calling on him to come home because he needed [to] explain what he was doing in this European capital," de Bruyn recalls.
"Even though he was literally thousands of kilometers away from Chechnya, within a few weeks they managed to locate him.".
Despite the more than a hundred who fled and a slew of witness accounts, Russia's federal authorities have not opened an investigation into the round-ups. It is not known if President Vladimir Putin -- who the Chechen leader Kadyrov has said is the only person he will listen to -- had any role in putting an abrupt halt to the crackdown last year.
De Bruyn says given the Russian justice minister's denial that there are even LGBT people in the republic, he doesn't think "a Russian investigation would be an impartial full investigation -- I'm afraid it will not be."
Earlier this month, Harlem and his LGBT World Beside received a shimmer of hope that their pleas are being heard in Europe.
Fifteen members of the Organization of Security and Cooperation in Europe (OSCE) invoked a mechanism that demands answers from fellow member state Russia on how it is investigating the allegations regarding Chechnya.
"The Russian Federation's apparent unwillingness or inability to address these serious human rights violations has contributed to a climate of impunity for authorities in Chechnya in perpetrating such violations," the delegation, which includes Canada, Germany, the United Kingdom and United States said.