Israel bars visitors based on intelligence from Canary Mission website: report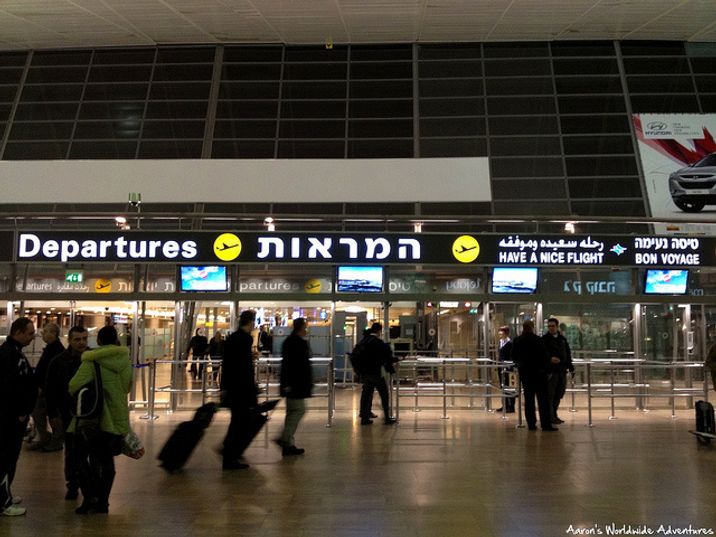 Ben Gurion Airport
IIA
Israel's Strategic Affairs and Public Diplomacy ministry is using information received from a controversial right-wing website Canary Mission to ban political activists from entering the country, Haaretz reported on Thursday.
American student Lara Alqasem who has Palestinian grandparents, was prohibited from crossing into Israel on Tuesday night due to "suspicion of boycott activity" after airport officials received a report from the ministry detailing her political activities. The "sensitive" report was based on four Facebook links and information collected from the Canary Mission website.
According to its website Canary Mission "documents individuals and organizations that promote hatred of the USA, Israel and Jews on North American college campuses" from the "far right, far left and anti-Israel activists."
The organization says it is "motivated by a desire to combat the rise in anti-Semitism on college campuses" and gathers its content from "publicly available sources."
Amongst the American Jewish community, the website has become the subject of major controversy and critics have accused it of seeking to intimidate pro-Palestinian college students with the threat of blacklist.
Many of the Americans who have been detained for questioning upon arrival in Israel claimed that they were questioned based about their political activity based on their "profiles" published on the website which was corroborated by Haaretz based on documents acquired.
An expose in The Forward on Wednesday stated that the San Francisco Jewish Federation and the Helen Diller Family Foundation provided $100,000 in financial backing for Canary Mission's work. Shortly after the report was published the federation announced its decision to rescind its donations.
On Thursday, a Tel Aviv court supported the authorities' decision to ban Alqasem, 22, from entering the country citing her pro-Boycott, Divestment and Sanctions (BDS) activity as the reason. The ruling was upheld, despite the fact that she had already been granted a visa from the Israeli consulate in Miami for her to study a Masters degree at the Hebrew University of Jerusalem.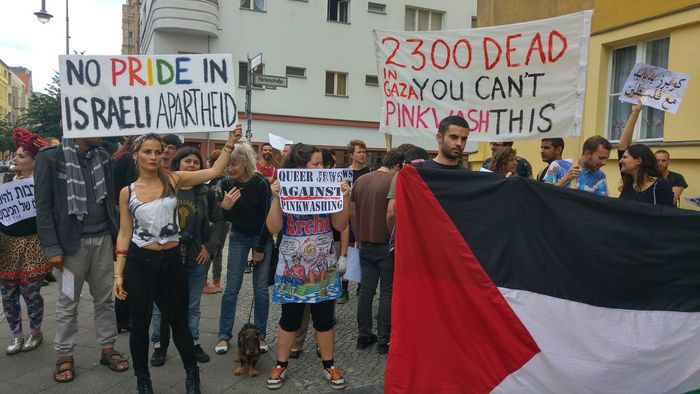 The BDS campaign is a coalition of organizations inspired by the anti-apartheid movement who say they are using nonviolent means to promote the Palestinian struggle for independence and encourage international economic and political pressure against Israel.
According to the Haaretz report the Population Immigration and Border Authority said the decision was based on her "boycott activity" as part of her membership of the National Students for Justice in Palestine.
Last year the Israeli government passed into law a bill that permitted Israeli authorities to deny entry visas or residency rights to any foreign national calling for such boycotts of either Israel or the West Bank settlements.
In mid-August Peter Beinart, a prominent Jewish-American journalist at The Forward, was detained and questioned for his "political activities" by security officials at Ben-Gurion airport.
A week earlier, Simone Zimmerman, an American activist who expletive-laden criticisms of Netanyahu led to her suspension as the Jewish outreach coordinator for Bernie Sanders' 2016 presidential bid, was detained and faced hours of questioning over her political views and work with an NGO that supports Palestinian rights.
In early July, Jewish-American activist Ariel Gold was prevented from entering Israel with authorities citing her pro-Palestinian activism and support for the Boycott, Divestment and Sanctions (BDS) movement.
Critics have deemed it "political persecution" and warn that it seeks to silence a legitimate political protest. Leader of left-wing Meretz party Tamar Zandberg said at the time, the law "gives our enemies flammable material with which to smear us - that we're constantly trying to gag people
You need to be logged in in order to post comments. Sign up or log in
For 70+ years the Muslims of IL have tried everything to eliminate the Jews. That is why they have NO interest in peace. They will reject any peace plan including Trump' s plan.