US Turkey reached secret deal for release of North Carolina pastor: report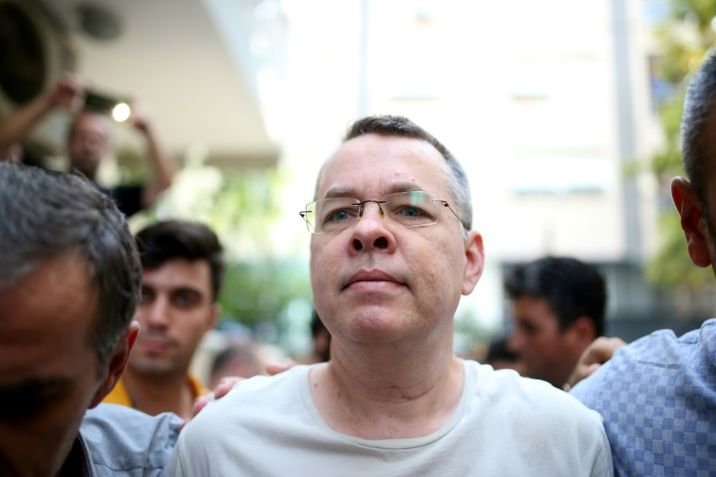 US pastor Andrew Craig Brunson is currently under house arrest in the western city of Izmir
STRINGER (AFP)
Turkey has shown signs of relenting in the past but thereafter refusing to release him
The United States and Turkey reached a secret deal for the release of the North Carolina pastor Andrew Brunson whose two-year detention in Turkey has led to a bitter row with Washington, NBC reported Thursday. 
The pastor is meant to be released after the next court hearing on Friday, when certain charges against him are expected to be dropped, senior administration officials reportedly said. 
While the details of the agreement reached on the sidelines of the UN General Assembly in September, have yet to be revealed, the release is said to be conditioned on the United States' easing of economic sanctions against Turkey. 
A lawyer for the US pastor appealed to the constitutional court for the American's release last week.
Brunson has been has been under house arrest at his home in the western city of Izmir since July and was previously held in jail after being detained in October 2016 on terror-related charges.
There has been growing anticipation of his release recently as US Secretary of State Mike Pompeo and National Security Adviser John Bolton have both helped advanced discussions on the matter. 
But the Trump administration is being careful not to get ahead of themselves, as Turkey has shown signs of relenting in the past but thereafter refusing to release him.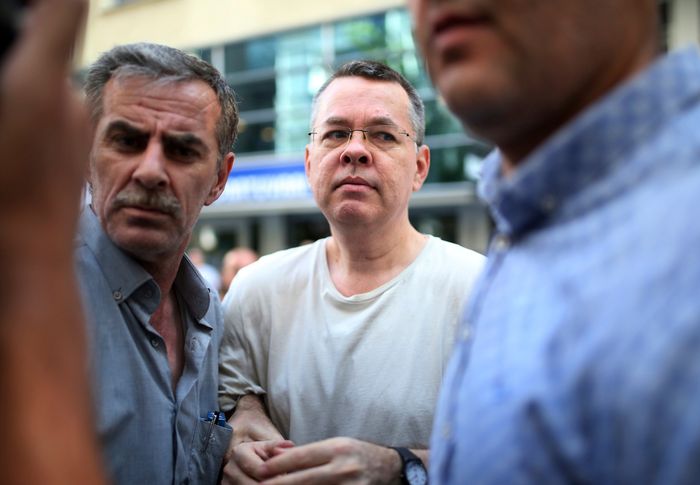 Relations were further strained after he was put under house arrest and Washington's decision to impose sanctions on two Turkish ministers, and double steel and aluminium tariffs in August, sparking a dramatic fall in the value of the Turkish lira.
Brunson, who ran a small evangelical Protestant church in Izmir and lived in Turkey for since 1993, is at the centre of tensions between Ankara and Washington.
He faces up to 35 years in jail if convicted on charges of carrying out activities on behalf of two groups deemed by Turkey to be terror organisations -- one led by US-based Muslim preacher Fethullah Gulen who Ankara says was behind the failed 2016 coup and the outlawed Kurdistan Workers' Party (PKK).
Brunson and US officials insist he is innocent of all charges.
You need to be logged in in order to post comments. Sign up or log in
Good for America. Trump president for life.
October 11, 2018 10:10 PM
I endorse Gail's comment. Go go go Donald. Best pres. b/c he's not a politician. Out there draining!