Russian ambassador to Israel: US to blame for Gaza border violence
Russian Ambassador to Israel Anatoly Viktorov
Russian Embassy in Israel
The envoy said Israel's demand for all Iranian troops to leave Syria was 'unrealistic and unnecessary'
Russia's ambassador to Israel said Friday that the riots on the Gaza border were "caused directly" by the United States embassy move and so he understands why Abbas and the PA have refused to acknowledge the US administration's forthcoming peace proposal, he told The Times of Israel.
Speaking in an interview at the Russian embassy in Tel Aviv, Viktorov blamed the US decision to move their embassy to Jerusalem for the outbreak of violence in recent months.
The ambassador encouraged the Israeli government to negotiate with Hamas for peace, calling the Gaza Strip's ruling faction "a legitimate political force." The envoy said labeling Hamas as a terrorist organization, which the Russian government refuses to do, "undermines" the peace process.
The ambassador also spoke about the tensions between Israel and Russia following the downing of a Russian plane by Syrian air defenses amid Israeli airstrikes in September.
Viktorov called on the Israeli government to better coordinate with Russia on its actions in Syria, saying the defense establishment in Moscow was "extremely disappointed" with the Jerusalem military's response to the downed plane.
He also spoke out against Israel's demands that Iran remove all of their presence from Syria, calling the demand "unrealistic."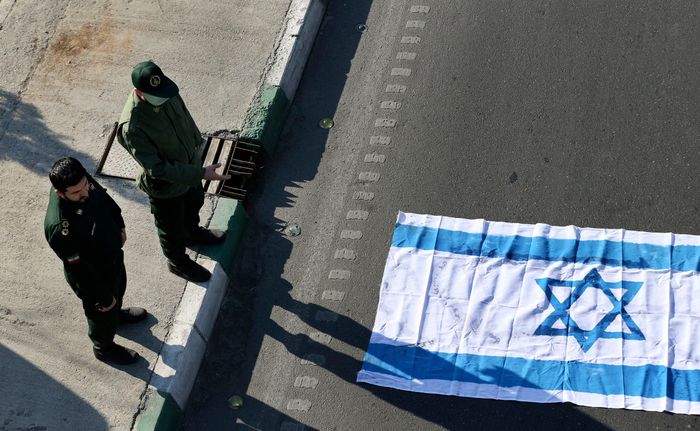 Viktorov called Israel's insistence that all Iranian troops be removed unnecessary since Tehran did not have plans to attack Israel. 
"It's an unrealistic request," the diplomat told The Times of Israel, "because the presence of Iranian, as well as Russian, troops on the territory of Syria is legitimate. They're there at the request of the legitimate Syrian government. And Israel could not demand from the Russian authorities to move Iranians from Syrian territories," Viktorov said. 
Earlier this week, reports claimed that Israeli Prime Minister Benjamin Netanyahu is considering cancelling his trip to France next week where he is scheduled to meet Russian President Vladimir Putin amid tension over Israeli air strikes in Syria.
Russia and Israel have seen strained diplomatic relations ever since a Russian plane was mistakenly downed by Syrian air defense, killing 15 serviceman on board, during an Israeli air strike in Latakia in September.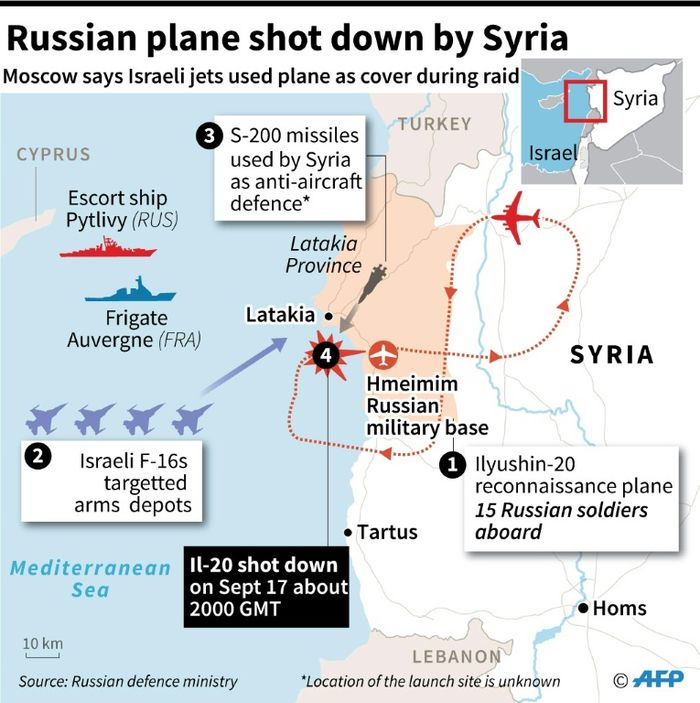 Russia blamed the downing of its plane on Israel for not notifying it about its airstrikes in time for the Russian plane to steer clear of any danger.
Netanyahu apologized to Putin following the downing of the plane, but said he was sure that the dispute would be settled. 
The issue of Israel's duty to notice Russia in time before it strikes in Syria was raised again on Monday by Foreign Minister Sergei Lavrov.  In an interview with Spanish newspaper el Pais, Lavrov said Israel's continuing strikes in Syria endanger Russian troops.
Meanwhile, Israel's Environmental Protection Minister, Ze'ev Elkin, warned Russia last week that its newly deployed missile defense system in Syria would be the target of airstrikes if Bashar al-Assad's army decides to make use of it against Israeli airplanes conducting operations in the war torn country.
You need to be logged in in order to post comments. Sign up or log in
November 10, 2018 11:40 PM
Russia, so I say to blame the US. GAZA strip has been a bone of contention for centuries. The US not need to involve itself. But then , Russia backing Assad.... don't rule out Russia
November 10, 2018 11:44 PM
Russia is always ready to blame US. What of Palestinians? The move of the US embassy to Jerusalem has been a plan for decades. Blame the Palestinians, Iran and Russia itself for backing Hamas. Give the public a break. The fighting on the Gaza Strip didn't just happen.... read history ambassador