Israeli diplomat met Sudan officials, offered aid in push to renew ties: report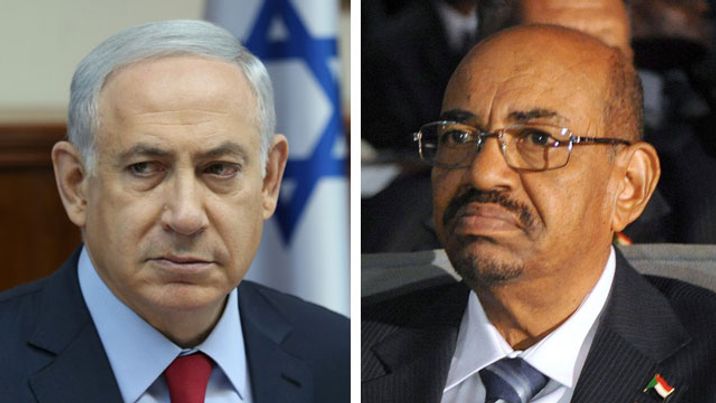 Prime Minister Benjamin Netanyahu and President Omar al-Bashir: not the most obvious of allies.
Amit Shabi/Ynet; AFP
Israel and Sudan have no official bilateral relations, and Israel has long been wary of Sudan's ties to Iran
A senior Israeli diplomat is reported to have met Sudanese officials in a secret meeting in Istanbul last year, discussing possible Israeli aid to the northeast African country in exchange for the renewal of ties or establishment of full diplomatic relations between the two countries.
Israel's Channel 10 news reported Tuesday that the clandestine meeting was led by a special envoy from the Foreign Ministry who met with a team of senior representatives from Sudan, including its former intelligence chief Mohamed Atta.
The channel quoted a source familiar with the meeting as saying that the delegations discussed "the warming of relations between the countries and possible Israeli aid to Sudan in the fields of medicine, agriculture and the economy."
Israeli Prime Minister and Foreign Minister Benjamin Netanyahu was aware of the meeting, which came as part of his concentrated efforts to forge stronger ties with Africa.
The report of diplomatic contacts between Israel and Sudan, which do not have any official bilateral relations, comes on the heels of a historic visit to the Jewish State by Chadian President Idriss Déby -- the first ever by a leader of the Muslim west Africa nation.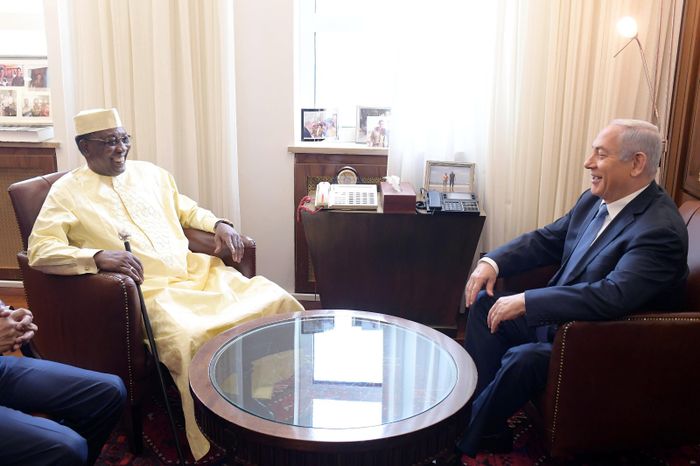 Netanyahu announced that he would "soon" make a reciprocal visit to Chad to formally re-establish diplomatic relations between the two countries nearly half a century after they were severed.
Déby told i24NEWS in an exclusive interview on Monday that the renewal of relations with Israel had been the explicit purpose of his visit, and affirmed that ties would be re-established "in the coming weeks".
Israel and Chad have not had formal relations since the 1970's, when the Arab-Israeli conflict drove a wedge between Israel and African countries -- many of which were embroiled in liberation struggles of their own.
Déby's visit, according to a report by Israel's Channel 10 news on Sunday, was meant to lay the groundwork for establishing normalized relations with other Muslim-majority African nations including Sudan, Mali and Niger -- reportedly driven in part by Israel's desire to slash air travel time to Latin America.
On Monday, the leader of Sudan's ruling  National Congress Party Abdel-Sakhi Abbas that denied his country would follow Chad and normalize ties with Israel saying Sudan's position "is fundamentally linked to the Palestinian cause."
"When Israel ceases its hostile practices toward Palestine, Sudan can establish a relationship with it," Abbas was quoted by Turkey's Anadolu news agency.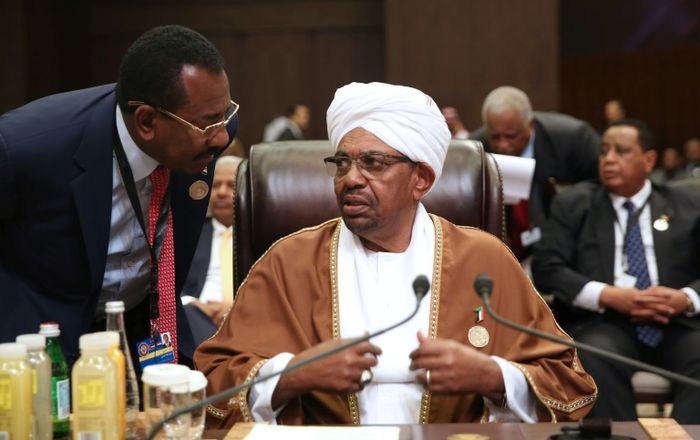 Israel and Sudan have never had any official diplomatic relations, and Israel has long been wary of the predominantly Sunni Muslim nation's ties to Iran -- the Middle East's Shia powerhouse.
Sudan has in the past assisted Israel's enemies, having for years hosted a Hamas command center and a factory for long-range rockets for Palestinian militants, serving as a base for smuggling weapons into Gaza.
But in early 2017, Sudan -- long one of Iran's few Sunni Arab allies -- severed ties with Tehran following its execution of a prominent Saudi Shia cleric. The move was reportedly welcomed by Israel at the time as "in coherence with Israeli interests".
The 26-year-rule of Sudan's president Omar al-Bashir has seen the country slapped with sanctions over rights abuses and its support for Islamic extremists. It is listed by the US government as a state-sponsor of terrorism.
Bashir himself is wanted on war crimes charges related to the insurgency and genocide in the western region of Darfur.
In addition to seeking stronger ties in Africa, Netanyahu has led an unprecedented diplomatic push into the Gulf seeking more open ties with the Arab world.
Israel is said to be actively working towards the establishment of diplomatic relations with Bahrain, following a momentous visit by Netanyahu to Oman in October.