Chinese executive arrested for possible trade with Iran amid US trade war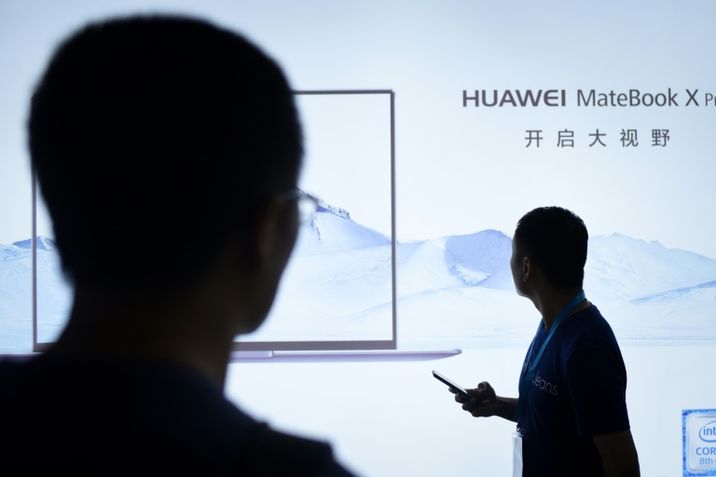 The US reportedly views Huawei equipment as a security risk
WANG ZHAO (AFP)
It's not the first time a Chinese company has come under scrutiny for potential trade with Iran
Chief Financial Officer who is also the deputy chairman of the board and daughter of the founder of Chinese tech leader Huawei Technologies Co. Ltd, was arrested in Canada this week and could face extradition to the United States amid a threatening trade war between the world's economic superpowers.
Meng Wanzhou, was detained in Vancouver on Saturday, the Justice Department said, on charges that were unclear but apparently related to violations of US sanctions.
The arrest came on the day that the United States and China agreed at the G-20 meeting in Argentina to have a 90-day "ceasefire" to halt the imposition of further trade tariffs that have resulted in billions of dollars of duties on each other's goods.
The ministry said the US is seeking her extradition and she faces a bail hearing on Friday, adding it could not provide further details due to a publication ban that was sought by Meng, whose father, Huawei founder Ren Zhengfei, is a former Chinese People's Liberation Army engineer.
China on Thursday urged Canada and the United States to "clarify" the reason the senior Huawei executive had been detained in Vancouver.
"We have made solemn representations to Canada and the US, demanding that both parties immediately clarify the reasons for the detention, and immediately release the detainee to protect the person's legal rights," foreign ministry spokesman Geng Shuang told a regular press briefing.
Huawei, which overtook Apple as the world's number two smartphone maker this year, said it was unaware of any wrongdoing by Meng and was provided "very little information" about the charges.
"Huawei complies with all applicable laws and regulations where it operates, including applicable export control and sanction laws and regulations of the UN, US and EU," the company said in a statement.
At the same time, China said on Thursday that it would "immediately" implement measures agreed under a trade war truce with the United States.
"China will immediately implement the consensus both sides already reached on agricultural products, energy, autos and other specific items," commerce ministry spokesman Gao Feng told reporters.
US authorities have reportedly been tracking the practices of the second largest smartphone maker in the world since 2016, according to Reuters, after it allegedly shipped US-originated goods to Iran and other countries sanctioned by the United States.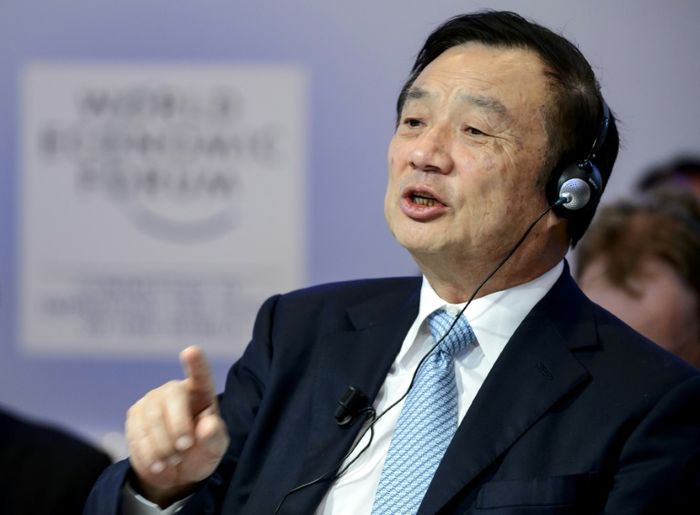 U.S. Senator Ben Sasse praised the move and said that it was "for breaking U.S. sanctions against Iran." He added: "Sometimes Chinese aggression is explicitly state-sponsored and sometimes it's laundered through many of Beijing's so-called 'private' sector entities."
The Chinese embassy in Ottawa firmly condemned the arrest while Chinese media suggested the US was resorting to geopolitical means to combat American companies were growing weaker in the face of Chinese competition.
"At the request of the US side, the Canadian side arrested a Chinese citizen not violating any American or Canadian law. The Chinese side firmly opposes and strongly protests over such kind of actions which seriously harmed the human rights of the victim," the embassy statement said.
The arrest of Wanzhou may also relate to her connection with Skycom Tech Co Ltd, which had sought to sell embargoed Hewlett Packard equipment to Iran's largest mobile phone operator, Reuters reported. She served on Skycom's board in 2008 and Huawei apparently has closer relations with Skycom than previously known.
The day of the arrest, Britain's BT Group announced that it would drop Huawei's equipment from the core of its existing mobile operations and central parts of upcoming network. The decision seems related to concerns voiced by the US over potential Beijing espionage capabilities. 
In May, the Pentagon said that devices from Huawei and ZTE posed an "unacceptable" security risk. Personnel on US military bases are banned from buying ZTE and Huawei equipment.
Over the summer, Australia barred Huawei from providing 5G technology for wireless networks in the country over espionage fears. 
New Zealand followed suit in November, but said the issue was a technological one.
U.S. stock futures and Asian shares plummeted as news of the arrest threatened to plunge the the powers into a deeper trade war in which the United States' seeks to maintain its traditional role as technological leader by strengthening IP controls against China.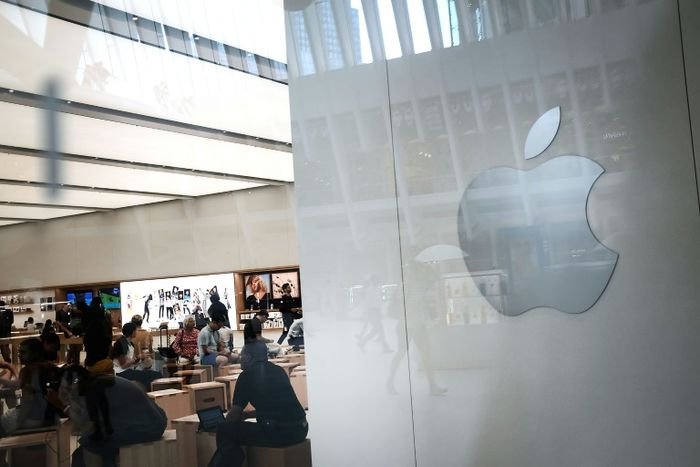 It's not the first time a Chinese company has come under scrutiny for potential trade with Iran in violation of US export laws: telecom giant ZTE pleaded guilty in 2017 for selling American-manufactured technology to Iran.
Earlier this year, the US imposed a seven-year ban on the sale of crucial US components to Chinese smartphone maker ZTE after finding it had failed to take action against staff who were responsible for violating trade sanctions against Iran and North Korea.
The ban nearly destroyed the Chinese tech company, forcing it to cease major operations in May.
A month later, Washington and Beijing reached a deal that would strike ZTE from the sanctions list -- just days after China reportedly offered to ramp up purchases of American goods to reduce the trade imbalance with the US. American officials denied any connection between the two.
In exchange, ZTE agreed to pay a hefty $1 billion fine and put an additional $400 million in escrow in case of future violations. It was also ordered to replace its board of directors and retain outside monitors.
The case showed that China is highly dependent on imports of US-made semiconductors or computer chips and reinforced Beijing's need to become self-reliant on this key technology.
(AFP contributed to this article.)