French premier calls for lifting of Israeli blockade imposed on Gaza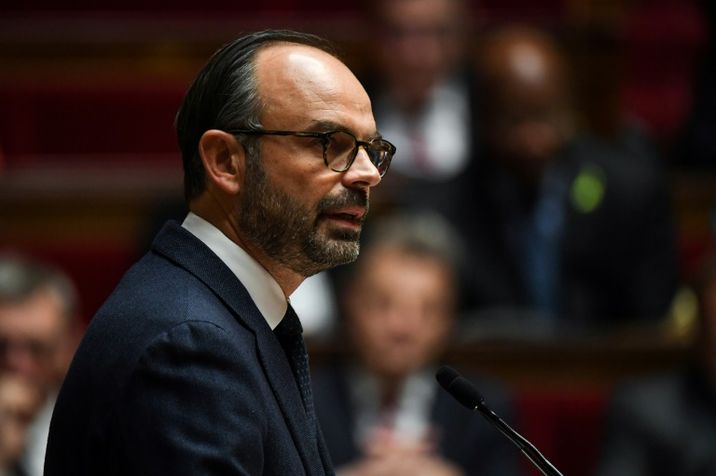 Edouard Philippe, à l'Assemblée nationale le 5 décembre 2018
Alain JOCARD (AFP)
Palestinian premier reiterated the call for an international conference with 'wide-ranging stakeholders'
French Prime Minister Edouard Philippe on Friday called for the "lifting of the Israeli blockade" imposed on the Gaza Strip and the reconciliation of the two rival Palestinian movements.
"There will be no peace without a lasting solution for Gaza, which requires inter-Palestinian reconciliation and the lifting of the Israeli blockade," he said in discussion with the Palestinian Prime Minister Rami Hamdallah.
The premier reiterated France's support for a "two-state solution" with Jerusalem as a common capital.
He raised concern over the "alarming situation" in the region due to "the acceleration of the Israeli occupation" and confrontations between Palestinians and Israelis near the security fence separating the Gaza Strip from Israel.
Since March 30 and the beginning of the mobilization called "March of Return", at least 235 Palestinians have been killed by the Israeli military.
In addition to the end of the Israeli blockade imposed on Gaza for more than 10 years, the protests call for the return of Palestinian refugees to the lands they fled or were expelled from during the creation of the State of Israel in 1948.
Rami Hamdallah reiterated the call for an international conference, with "broad participation including stakeholders", to "get the peace process going again".
A quarter of a century after Oslo, the prospects for a settlement have rarely seemed more distant. The last (American) initiative failed in 2014. Israeli and Palestinian leadership no longer speak of peace.
Relations are also very tense between Palestinian Authority President Mahmoud Abbas's Fatah faction and the Islamist Hamas group controlling the Gaza Strip.
Egypt has repeatedly tried to bring the factions closer as it also conducts mediation efforts for a truce between Israel and Hamas.
You need to be logged in in order to post comments. Sign up or log in
How about Mr Philippe concentrate his energy on resolving his own countries' problems!
Il suffit que la France rende aux Bretons la Bretagne aux Corses la Corse aux Basque le pays Basque et donne la nationalité Française à tt les ressortissants qui on fait part des colonies Françaises . Pourquoi ils acceptent pas ? C est basé sur un sentiment simpliste et viceral quelle impertinence de donner des conseils pareils sans penser aux conséquences.