Climate marches in 17 countries, as climate conference hits midway point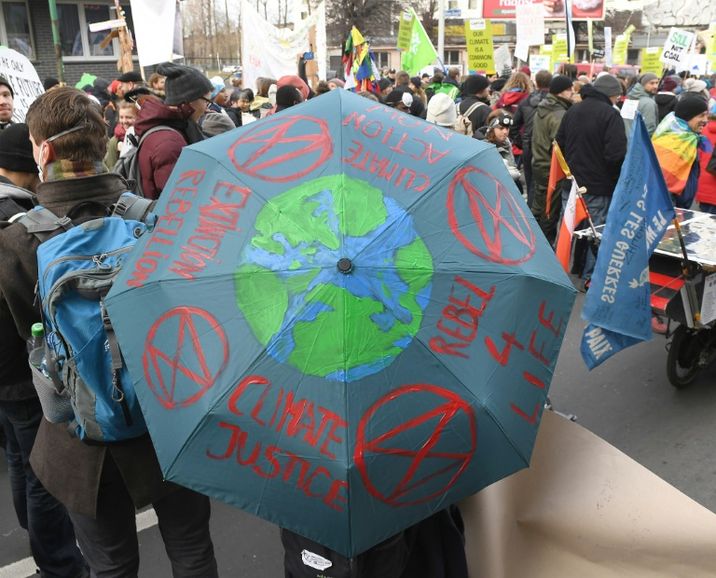 Climate march in Katowice, Poland, December 8th, 2018
Janek SKARZYNSKI (AFP)
Major mobilization in France could operate a juncture with "Yellow Vests" protests.
Climate marches were taking place in 17 countries on Saturday, as important inter-governmental talks reach their midway point in Poland.
More than 100 events were planned in France, as the country deals with a fourth day of major anti-government protests.
A delegation from the "Yellow Vests" is expected to talk at an event ending a climate march in Paris, heralding a possible juncture between the two movements.
An estimated 2,000 people were protesting for a more concerted fight against climate deregulation in central Paris on Saturday afternoon, a stone's throw from the 8,000 protesters assembled under unprecedented police presence around the iconic Champs Elysees.
Some leaders asked for the two movements to collaborate under the slogan "there can be no social justice without climate justice".
"The people who are protesting here are from the segments of society that will be the most impacted by climate change", said Pauline Boyer, from organizer of the Paris climate march Alternatiba, speaking to France Info.  
Their call was heralded in many French cities, with some featuring people wearing reflective yellow jackets in its ranks.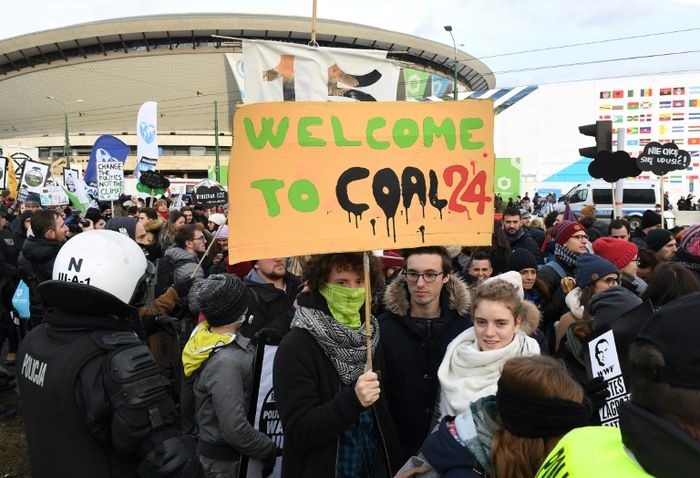 Like the "Yellow Vests" protests, the climate marches are also the result of a horizontal movement carried by social media.
8,000 people marched in the southern Polish city of Katowice, just as the 24th UN Climate Change Conference, also known as COP24, hits its midway point.
There had earlier been some concerns about a crackdown by Polish authorities. 12 civil society actors were denied entry and deported, under a new law passed by the Polish parliament specifically to derail the climate protest movement.
"The reasons for refusing entry are allegations that they are a 'threat to national security", said May Boeve, director of advocacy NGO 350.org, in a statement released by Climate Action Network, a large coalition of climate civil society organisations, on Friday.
"Ongoing restrictions on civil society will not stop a resilient climate movement", she added.
PRESS RELEASE: Civil Society representatives denied entry to Poland to participate @COP24 . At least 12 representatives of civil society groups due to attend the United Nations climate talks in Poland refused and/or deported. https://t.co/jg5r0MvBj6 #COP24

— Climate Action Network-International (@CANIntl) December 7, 2018
The conference brings together governments, activists, academics, and industry leaders.
The delegations present at COP24 are supposed to agree on a rulebook in order to implement the commitments taken by 183 countries signatory to the 2015 Paris accord.
Donald Trump dealt a major blow to the efforts to curb climate deregulation after pulling his country, the world's second biggest polluter, out of the agreement.
There are increased fears that this could lead to a domino effect among many world governments.
Last week, the UN's environment program said the voluntary national contributions agreed in Paris would have to triple if the world was to cap global warming below 2C.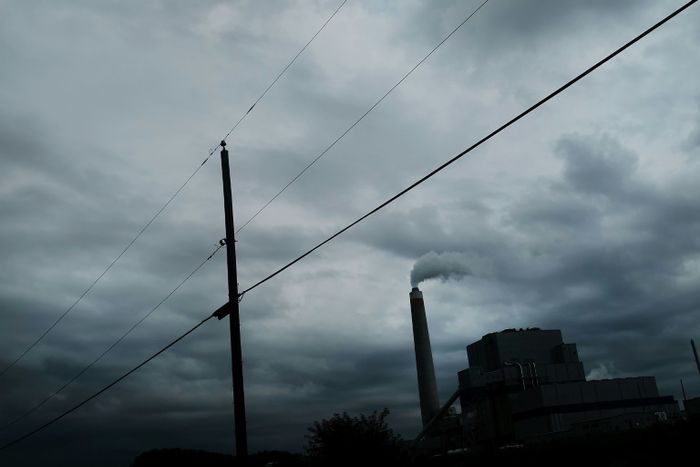 The UN summit in Katowice has been criticized by many for its links with private interests, including from major fossil fuel companies and investors.
Civil society organizations taking part in the COP24 have repeatedly asked for large corporations to be kicked out of the talks.
They fear that this is an open door for corporate lobbying on world leaders.
Earlier, the announcement that part state-owned Jastrzębska Spółka Węglowa, the largest coking coal company in Europe, would be a major sponsor of the talks was met with incredulity.
The online magazine Vice-UK also reported earlier this week from inside the summit that a space had been made inside the negotiating halls for countries to flaunt their own domestic industries, in what resembles a "trade fair".