Netanyahu to visit Chad before April elections: report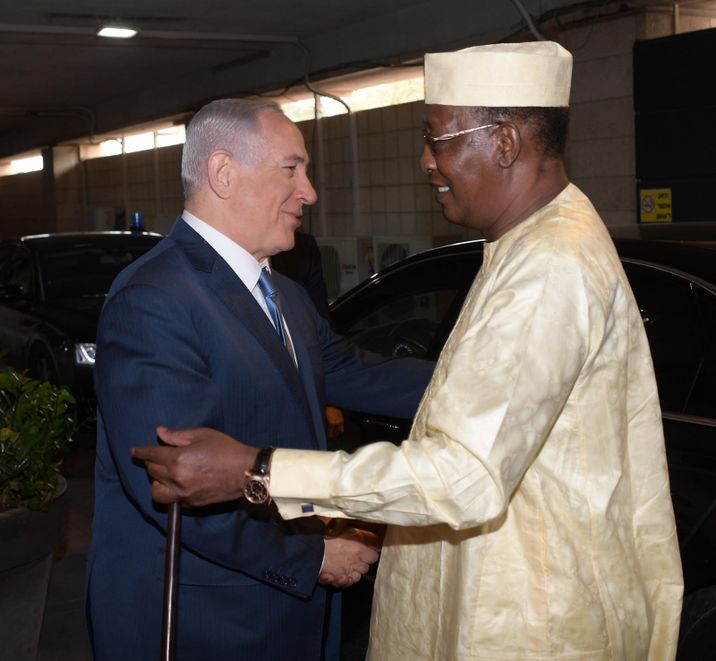 Israeli prime minister Benjamin Netanyahu and Chadian President Idriss Déby, November 27, 2018 in Jerusalem
GPO
Israeli Prime Minister Benjamin Netanyahu will reportedly fly to visit the nation of Chad before the April elections, according to Israeli news Kan.
During Déby's historic first visit to Israel in November, Netanyahu said he would soon visit Chad to formally re-establish diplomatic relations between the two countries, though no specific time frame was given.
According to Kan, Netanyahu will fly to Chad and announce that the two nations will form relations. The report said that a source close to Chad's president had revealed an Israeli team was currently in N'Djamena to prepare for Netanyahu's visit.
Israeli sources would not confirm the report when contacted Thursday.
Reports of the trip comes a month after the President of Chad Idris Déby visited Israel in a historic visit between the two states that currently do not have diplomatic ties after formal relations were severed in the 1970s.
Déby's arrival in Israel made him the first leader from the Muslim-majority west African nation to visit the Jewish State since its establishment in 1948.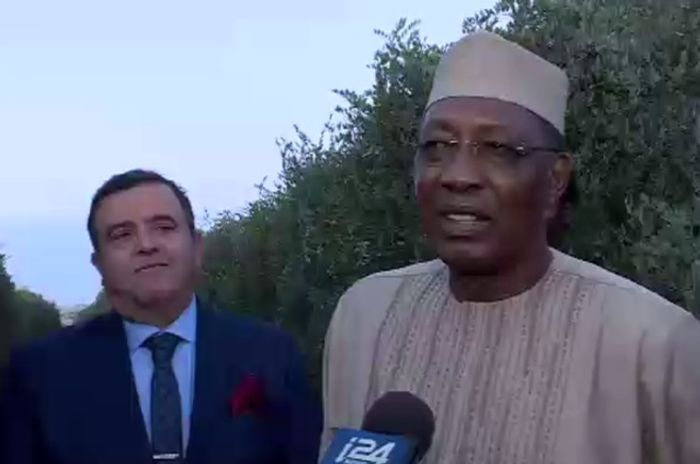 Israel and Chad have not had formal relations since the 1970's, when the Arab-Israeli conflict drove a wedge between Israel and African countries -- many of which were embroiled in liberation struggles of their own.
In an exclusive interview with i24NEWS during his visit, Déby affirmed that his country would renew its diplomatic ties with Israel "in the coming weeks."
Déby said that the renewal of ties with Israel had been the explicit purpose of his visit, and that Chad would assist in fostering further diplomatic breakthroughs between Israel and other Muslim African nations, and that doing so would not mean neglecting the Palestinian cause.
"The world is changing before our eyes. Crises and wars we knew are changing as well...There's a time for war and a time for peace. Our message is global to all leaders: Chad doesn't presume to speak for black Africa. Chad comes to renew bilateral diplomatic relations. But if Chad can be a facilitator, Chad will not hesitate," Déby told i24NEWS.