US says Alabama woman who joined IS 'not a citizen' and cannot return
President Donald Trump on Wednesday said he is barring a US-born former Islamic State propagandist from returning to the states, making the unusual case that she is not a US citizen.
"Ms. Huda Muthana is not a US citizen and will not be admitted into the United States," Mike Pompeo said in a terse statement, after Trump said he had instructed the secretary of state not to allow 24-year-old Muthana back into the US.
"She does not have any legal basis, no valid US passport, no right to a passport, nor any visa to travel to the United States," he added.
The US generally grants citizenship to everyone born on its soil and the Alabama-raised Muthana is believed to have traveled to Syria on a US passport.
Trump's refusal to allow Muthana will likely face legal challenge as US citizenship is a well protected right in the American constitution.
The refusal- a break with usual US protocol not to comment on individual immigration matters- also comes just as he is pressing Europeans to repatriate their own Islamic State fighters
But a US official said a later investigation showed that she had not been entitled to her passport, adding: "Ms. Muthana's citizenship has not been revoked because she was never a citizen."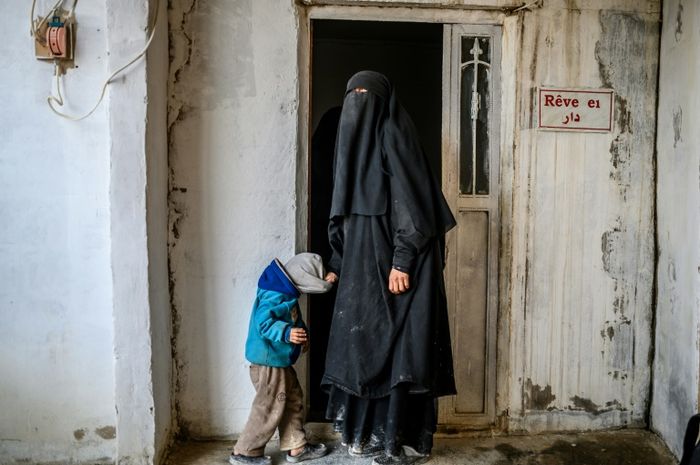 Officials declined further comment but in a loophole that could boost the government case, Muthana's father had been a diplomat from Yemen -- and children of diplomats are not automatically given citizenship.
The young woman's lawyer, however, displayed Muthana's birth certificate which showed she had been born in New Jersey, "months and months" after her father had ceased to be a diplomat.
"She is a US citizen. She had a valid passport. She may have broken the law and, if she has, she's willing to pay the price," Shilby told AFP at his office in Tampa.
He said Muthana wanted due process and was willing to go to prison if convicted.
"We cannot get to a point where we simply strip citizenship from those who break the law. That's not what America is about. We have one of the greatest legal systems in the world, and we have to abide by it."
Muthana's case is just the latest in a series of recent bids by former IS "brides" to return to their home countries now that the IS caliphate in Syria is seeing its final days of territorial control.
In a heavily publicized British case, the United Kingdom stripped a 19-year old mother of her citizenship, essentially leaving her and her child of a jihadist fighter in the Syrian war zone.
You need to be logged in in order to post comments. Sign up or log in
February 21, 2019 8:00 PM