Boeing 737's grounded around the world after Ethiopia crash
The US did not join other nations in taking action to halt Boeing 737 MAX jets from operating in their skies
Airlines across the globe continued to ground Boeing 737 MAX planes or bar them from national airspace on Tuesday, days after a crash in Ethiopia that marked the second disaster involving the model in the span of only a few months.
The United States however chose not to follow suit, insisting Tuesday there is "no basis" to ground the MAX model.
Despite the aviation giant's assurances that the plane is safe and reliable, the European Union, Britain and India joined China and other countries grounding the plane or banning it from their airspace as they await the results of the investigation into the crash.
But, the US has so far refused to take similar action against the American aerospace giant's best-selling workhorse aircraft.
"Thus far, our review shows no systemic performance issues and provides no basis to order grounding the aircraft," Federal Aviation Administration (FAA) chief Daniel Elwell said in a statement.
On Sunday, an Ethiopian Airlines Boeing 737 MAX 8 went down minutes into a flight to Nairobi, killing all 157 people on board. It came after a Lion Air jet of the same model crashed in Indonesia in October, killing 189.
There are some 350 of the 737 MAX 8 planes currently in service around the world. While some countries and airlines have opted to ground the planes, others are continuing to fly the aircraft pending an investigation into the crash and possible guidance from Boeing itself.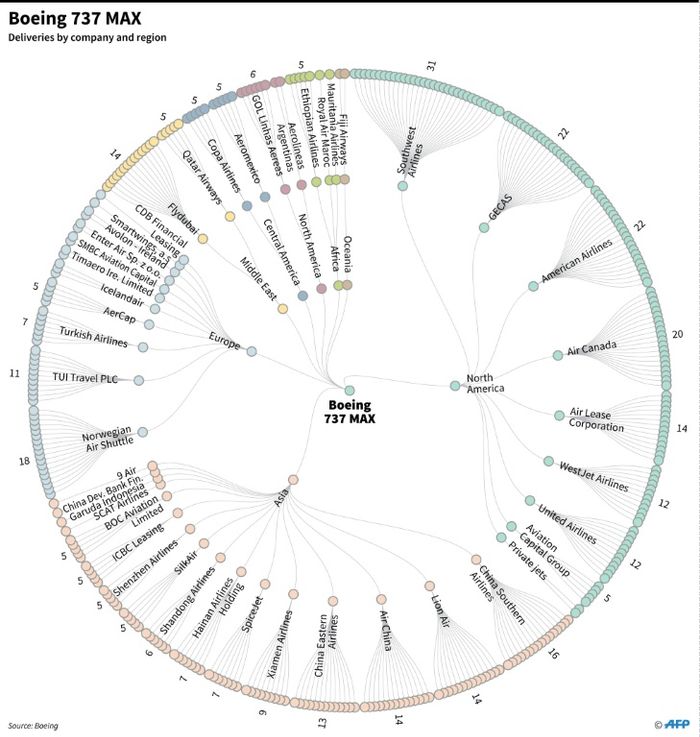 US regulators have ordered Boeing to make urgent improvements to its popular 737 Max 8 aircraft after the grounding of the high-tech jet around the world.
Boeing, which has sent experts to assist in the Ethiopia probe, says safety is its "number one priority".
In addition to all European Union countries who banned the jets from their airspace, here is a round-up of countries and airlines that have banned the 737 MAX:
Asia: Australia, China, India, Indonesia, Malaysia, New Zealand
Middle East: Kuwait, Oman, United Arab Emirates
Africa: Egypt and Namibia
Meanwhile Aerolineas Argentinas, Aeromexico, Cayman Airways, Comair, Eastar Jet, Ethiopian Airlines, Gol Airlines (Brazil), Icelandair, LOT (Poland), MIAT Mongolian Airlines, Norwegian Air Shuttle, Smartwings and Turkish airlines all grounded their fleets of B-737 Max planes.
The Israeli Airports Authority was yet to announce a decision on whether it would close its airspace to the jet.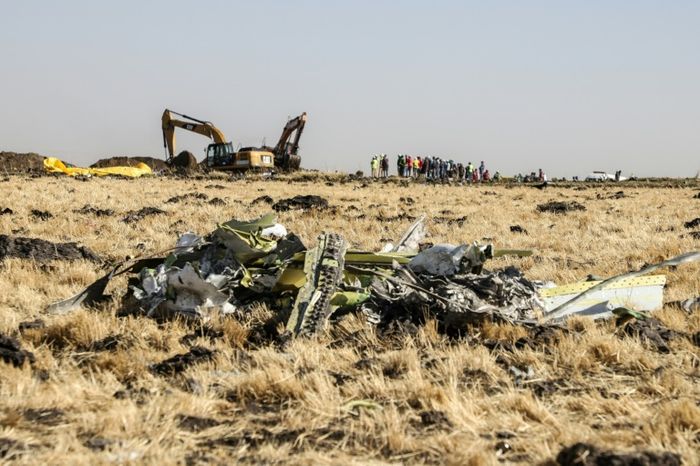 On Tuesday, Shimon Re'em, a 59 year-old father of five from the town of Zichron Yaakov, was named as the second Israeli killed in the fatal crash.
Earlier, 49-year-old Avraham Matsliah was named as the first victim, a father of two from the West Bank settlement of Ma'ale Adumim.
The UK Civil Aviation Authority said in a statement headlined "Boeing 737 MAX Aircraft" that "as a precautionary measure" it had decided "to stop any commercial passenger flights from any operator arriving, departing or overflying UK airspace".
Argentina's flagship carrier Aerolineas Argentinas said late Monday it had ordered the suspension as it awaited the result of investigations into the crash of the Ethiopian Airlines plane.
"For Aerolineas Argentinas, safety is the most important value," the company said in a statement on the grounding of its five 737 Max 8 planes, out of a total fleet of 82.
"We have advised Eastar Jet, the only South Korean airline that owns the B737-8 (two aircraft) -- the same model involved in the Ethiopian Airlines crash -- to ground them," South Korea's land, infrastructure and transport ministry said.
China has ordered domestic airlines to suspend commercial operations of the MAX 8 and Indonesia grounded its entire fleet of the jets for inspections.
Australia's Civil Aviation Safety Authority (CASA) said that had ordered a "temporary suspension" of the planes from its airspace while it awaits "more information to review the safety risks of continued operations of the Boeing 737 MAX to and from Australia."
Fiji Airlines is the only 737 MAX operator affected by the Australian ban, according to CASA.
Singapore-based SilkAir used the planes for flights to Australia, but those were already suspended after the city-state also barred the model from its airspace.
US carriers, meanwhile, appear to be retaining confidence in the American manufacturer.
The US Federal Aviation Administration (FAA) said Monday it was ordering Boeing to improve anti-stalling software and the model's maneuvering system, giving the company until the end of April to make the updates.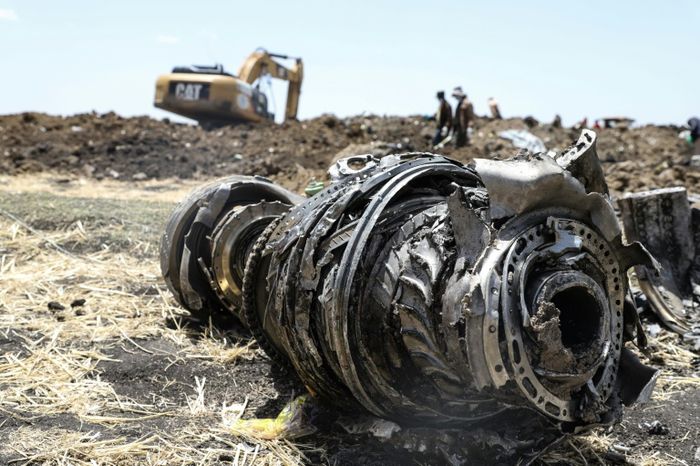 But the body ruled out grounding the fleet for now. It said investigations had "just begun" and so far no data had been provided to "draw any conclusions or take any actions."
"If we identify an issue that affects safety, the FAA will take immediate and appropriate action," it said in a statement.
Weighing in his own explanation, US President Donald Trump tweeted: "Airplanes are becoming far too complex to fly. Pilots are no longer needed, but rather computer scientists from MIT. I see it all the time in many products. Always seeking to go one unnecessary step further, when often old and simpler is far better."
Later on in a phone call with Trump, Boeing CEO Dennis Muilenburg reassured Trump that the aircraft is safe and reliable.
'Fastest-selling family of planes'
Boeing has described the MAX series as its fastest-selling family of planes, with more than 5,000 orders placed to date from about 100 customers.
But not since the 1970s -- when the McDonnell Douglas DC-10 had successive fatal incidents -- has a new model been involved in two deadly accidents in such a short period.
The weekend crash sent Boeing shares nosediving as much as 12 percent on Monday.
The plane involved in Sunday's crash was less than four months old, with Ethiopian Airlines saying it was delivered on November 15.
Ethiopian Airlines said the pilot was given clearance to turn around after indicating problems shortly before the plane disappeared from radar.
Investigators have recovered the black box flight recorders from the Ethiopian Airlines plane, which went down near Addis Ababa, and was carrying passengers and crew from 35 countries, including two Israelis and some two dozen UN staff.
You need to be logged in in order to post comments. Sign up or log in
President Donald Trump tweeted: "old and simpler is far better."