Swedish supermarkets backtrack on anti-Israel boycott after embassy's campaign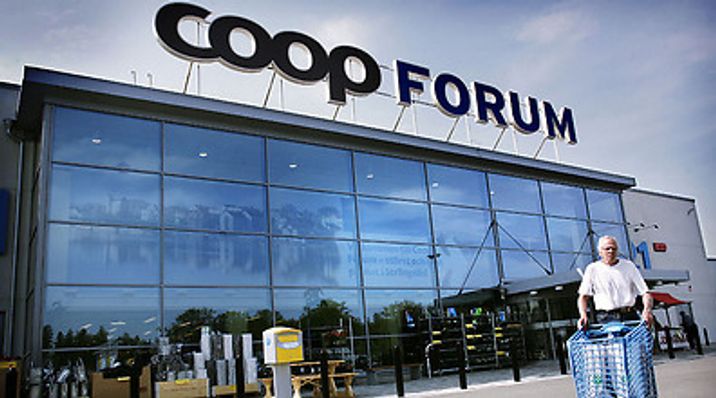 COOP store in Sweden
Courtesy
Pro-Israel pressure leads stores from COOP chain not go through with pulling Israeli products from shelves
Israel won a small battle in the war against the growing international Boycott, Divestment and Sanctions (BDS) movement this week when it managed to convince supermarkets belonging to the COOP Forum chain in Sweden to change their policy on boycotting Israeli products.
The Palestinian-led BDS campaign aims to put political and economic pressure on Israel in a bid to repeat the success of the efforts which ended apartheid in South Africa. 
After pressure from the Israeli embassy and pro-Israel supporters, stores belonging to the 655-strong Swedish retail chain will now not remove Israeli products from their shelves, as they had previously agreed to do. 
At an annual meeting of members of the COOP earlier this year, anti-Israel groups protested and lobbied for the boycott, with the members agreeing. Around two and a half months ago, three stores in the northern Swedish city of Varberg belonging to the chain agreed to remove Israeli products as part of the boycott movement.  
Angry at the decision, Israel's ambassador to Sweden, Yitzhak Bachman, worked to reverse the move by releasing statements and giving interviews on the negative effects that boycotts can have. 
"We didn't talk about the righteousness of Israel, rather we spoke in the name of fair trade and avoiding discrimination of any state," Bachman explained, according to Israeli news website Ynet. 
In order to raise awareness and put pressure on the boycott organizers, the Israeli embassy in Sweden posted phone numbers and e-mail addresses of the COOP chain's management and encouraged pro-Israel activists to flood them with messages against the boycott, which they did in their droves. 
"There was a great protest. A lot of people here are against boycotts," Bachman said, according to Ynet. "We talked about fair trade. We explained that anyone who supports a boycott hurts the customers and the quality of the products. It resonated with people."
The pressure seemed to work as the chain's national management decided to reject the boycott. They threatened the Varberg stores that they would no longer be a part of the chain if they were to adopt the boycott, effectively putting an end to the boycott.