Sex workers demand equal rights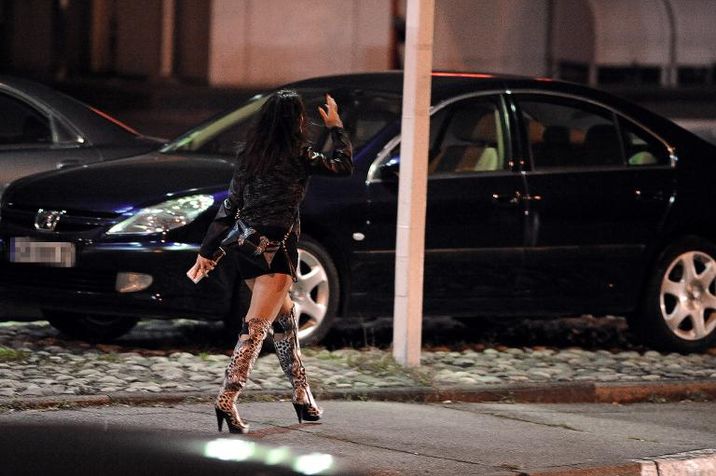 Prostitution itself is legal in France but procuring, or pimping, is a crime
Remy Gabalda (AFP/File)
'We're treated like animals,' says former sex worker leading struggle for decriminalization
It took two years of research for Amnesty International to reach the groundbreaking conclusion that the best way to ensure the safety and the human rights of sex workers is to decriminalize their occupation. Not to legalize, to decriminalize. The difference is substantial: The first allows the state to regulate sex work with extremely specific and easy to violate ordinances, while the latter simply erases the law prohibiting sex trade, recognizing it as work like any other.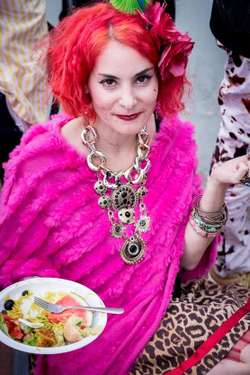 Following a vote by its decision-making council, Amnesty announced that it would develop a legislation model to address this issue, and in the meantime called upon states to ensure that sex workers enjoy full legal protection from exploitation, trafficking and violence by allowing them to operate independently.
"Decriminalization gives sex workers control over how they run their business and employ themselves," explained Liad Kantorowicz (37), a peer advisor at Hydra, Germany's first support and advocacy group for prostitutes. Kantorowicz, who moved to Berlin five years ago from Israel, was a sex worker for 16 years. "This model also strengthens their ties to civil society and trust in police, so when there are in need, they can seek help without fearing someone would find a reason to fine, arrest or deport them."
In Germany, prostitution was legalized in 2002 by a Federal Act, but every state and municipality was given the freedom to set its own limitations. As a result, the law wasn't fully implemented in many parts of the county, which preferred, for example, to restrict sex work to certain zones - creating a problem mostly for those who prefer to work for themselves rather than in the McDonald's-style brothel chains which quickly mushroomed in those districts.
"This requirement doesn't exist in any other job," reminded Kantorowicz, speaking to i24news, "and if you step out of those zones, you are incriminating yourself. If the lawmakers recognized this work, why not allow it to take place everywhere, like all businesses? Pushing sex workers out of the city into unpopulated areas only endangers them and perpetuates their exclusion from society."
'Meryl Streep knows nothing about sex work'
Amnesty's decision came in for sharp criticism. "Amnesty is now fighting for pimps," declared headlines even in relatively-progressive Germany, with its leading feminist activists denouncing the decision as "supporting perpetrators at the expense of the victims."
Before the resolution was passed, the Coalition Against Trafficking in Women (CATW) warned that its approval would cost the organization its credibility and "seriously pollute" its name. This position was supported by almost 10,000 online petition signers, women's rights groups, doctors and celebrities such as actresses Meryl Streep, Kate Winslet and Emma Thompson.
"Hollywood celebrities know nothing of the lives of sex workers, and don't understand the implications of this decision," Kantorowicz rejected the criticism. "Trafficking isn't the same as exploitation. Germany already has very good anti-trafficking laws, which are implemented effectively and have managed to dramatically downsize this phenomenon in recent years."
"Exploitation, on the other hand, is facilitated by the fact that sex workers are mostly migrants, women and transgender people, who are already socially vulnerable. There are organizations – some of them government funded – trying to help these people when they suffer from abuse or poor work conditions, but maltreatment will be reported only if they trust those organizations and know they won't cause their arrest or try to 'save' them," she stressed.
'We're treated like in Nazi times'
"When we in Hydra visit brothels to offer our services, many times we encounter a closed door, because the workers have no means of distinguishing who's there to help and who's a threat, and they live in fear. Police raids on brothels only increased since 2012, although this should be the responsibility of Labor Ministry inspectors, as the legislators intended.."
However, lawmakers intend only to expand their supervision. Next year new amendments to the Prostitution Act are planned to go into effect. Prostitutes will be required to register with authorities, undergo mandatory health checks and nutrition and drug consultation. If they are then deemed fit for sex work, a special ID will be issued, to be shown to clients and employers on demand.
"We're treated like animals, checked if we're clean and don't pose a risk to society. The same was done in Nazi times," argued Kantorowicz. "You want to protect us from exploitation? Decriminalize and strengthen our civil society."
The New Zealand way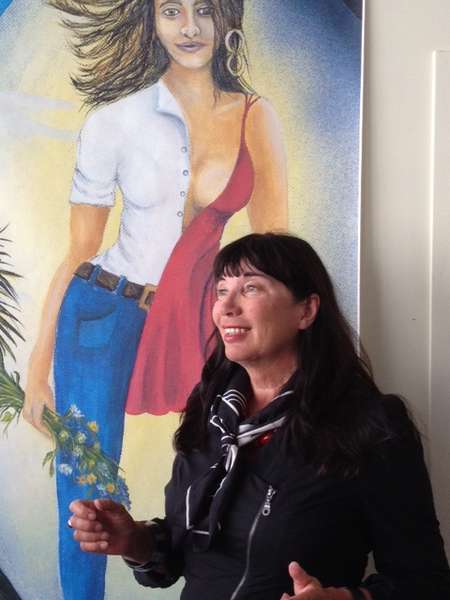 As proof, she points to New Zealand. The country which was the first to give women the right to vote in 1893, is also the only one in the world (with the exception of a single state in Australia) to effectively decriminalize prostitution. "I could walk out right now and ask the postman to pay me for sex, and that would be perfectly legal," illustrated Catherine Healy (59), who co-founded the New Zealand Prostitutes' Collective (NZPC) in 1987, long before the law was changed in 2003. "Before, it was illegal to demand money for sex, but not for the clients - their actions were always legal."
She attributes the success of their efforts to push through the new legislation mainly to the support of mainstream women's organizations, public health and human right bodies, which recognized that little can be gained by hostile lawmaking. "It was closely fought," said Healy, herself a sex worker for seven years, "and we still argue about certain issues, but now sex workers are given a lot of choice and power over their own work."
"You can work out of your home or team up with friends for safety. You can advertise online or in the paper. We don't have a state register where names are collected, no mandatory testing, and the only requirement is for brothel operators to get a certificate allowing them to employ others - but even the police can't access that database."
This policy was reexamined by the government several times, also on demand of local faith-based organizations, but it found no reason for change. Whenever a city council tries to restrict their operation, sex workers take it to court and in most cases, win. The same legal recognition resulted in a 25,000NZD fine imposed by a court on a brothel operator for speaking inappropriately to a sex worker who sued him. He was also ordered to undergo training against sexual harassment.
"Decriminalization doesn't mean no regulation," emphasized Healy. "It means that the same controls which govern all workplaces, labor and health legislation, are applied to sex workers. When we changed the law 12 years ago, some critics predicted that everything would spin out of control.. There's this notion of treating sex workers like children who need watching over, but we don't, and our model is evidence of that."
Polina Garaev is i24news' correspondent in Germany.