Casualty of war or of love?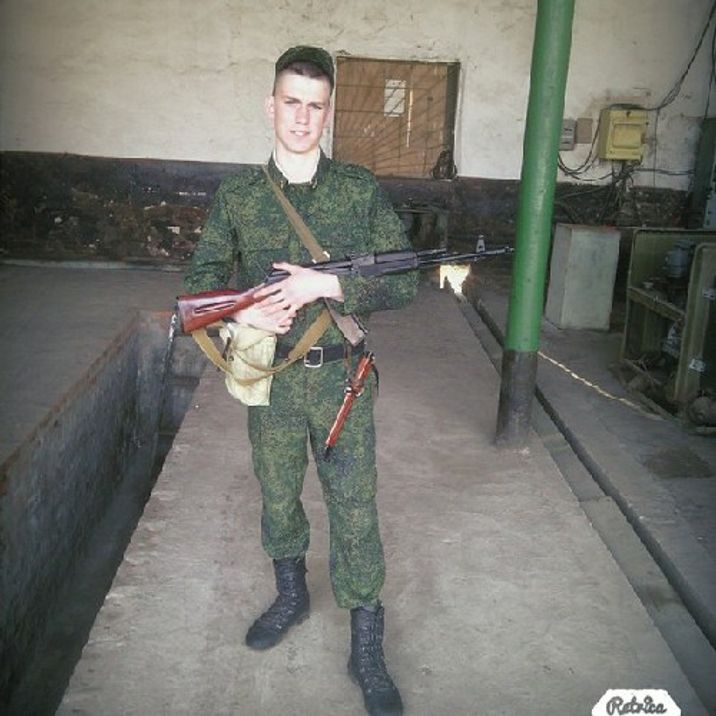 Vadim Kostenko
VK.com
Is Russia covering up the death of its first casualty in Syria?
Vadim Alexandrovich Kostenko serving with the 906th Close Air Support Regiment has been named as Russia's first casualty in Syria, representing the first confirmed casualty of Vladimir Putin's adventure in Syria.
The Russian Defense Ministry says that Kostensko was off duty when he took his own life, but the circumstances surrounding the death of 19-year-old Kostenko, a technical specialist serving at the Hmeimim air base in Syria's Latakia province, is said to have arrived in Syria as early as September 14, remain unclear.
His relatives say that while the official Russian version stated that he hung himself at his base, the official note they received from authorities did not disclose the exact cause of his death.
Posts by his friends on the Russia social network site VK.com have also led to some accusing the Russians of covering up the true reason behind his death.
Messages of mourning for Kostenko by his friends on VK.com were published by Ruslan Leviev on his LiveJournal page. Leviev and his group, the Conflict Intelligence Team (CIT), are bloggers who've worked to uncover information about the deaths of Russian troops in Ukraine.
One friend posted on VK.com saying "he was killed in Syria, he served there," while another posted under a picture of Kostenko "killed on duty," remarks not usually made about one who commits suicide.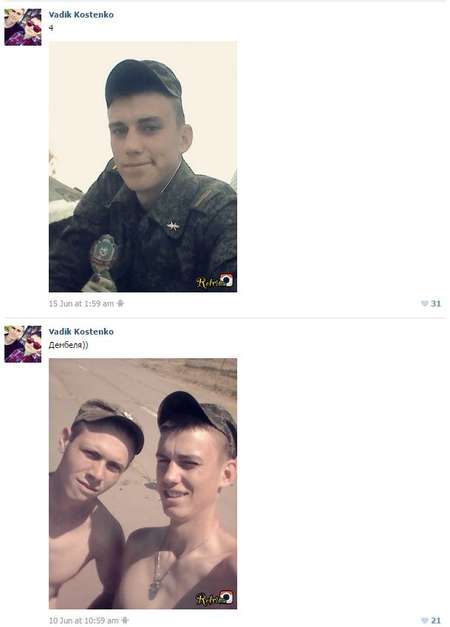 According to Leviev, who contacted one of Kostenko's friends, his body was found with nine other Russians in Syria.
His parents were also given conflicting information about their son's death, Leviev reported Kostenko's friend as saying. "First they said he hanged himself, then that he was hanged and shot, and finally that he was found dead."
The Russian Defense Ministry said that Kostenko committed suicide "over a girl", saying that messages on his cell phone indicating he took his own life because of a recent break-up with his girlfriend.
But his parents, Aleksandr and Svetlana Kostenko, said that they would "never believe this version (suicide)," with his mom saying that he planned to marry his girlfriend and telling Reuters that she and Kostenko had spoken "every day by phone for half an hour. [On Saturday] he was cheerful, happy and he laughed."
His father agreed, saying that his son would never kill himself over a girl. "I know my son really well."
One of his close friends also denied that he committed suicide over his girlfriend, telling Sky News "he couldn't have done it! He didn't have a reason to! Everything was good between him and his girlfriend!"
His sister also voiced her doubts about the official version of his death, telling journalists that his coffin arrived from Syria "zinc-lined and sealed," and when his body was transferred to his final coffin, his uncle said that in addition to marks on his neck, his body had a broken jaw, cracked skull and cuts on his stomach.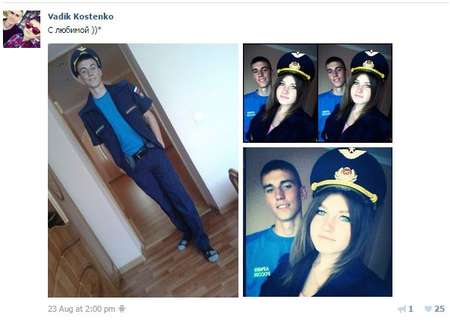 The death of Kostenko, who is said to have died on October 24, comes days after three Russian soldiers fighting with Syrian government forces were reported to have been killed and several more wounded when a shell hit their position in the coastal province of Latakia, leading some to ask if Kostenko was one of the wounded.
According to a senior Syrian military source who spoke to Reuters, the incident took place near Nabi Younis in the province of Latakia and at least 20 Russians were at the post when the shell struck.
"It's a 90 percent probability that the shell was fired by the militants," the source told Reuters, referring to rebel groups that the Syrian army, backed by Lebanon's Hezbollah and fighters from Iran, has been fighting.
The Russian Defense Ministry meanwhile denied the reports, releasing a statement saying that "the Russian Armed Forces have lost none of its servicemen in Syria," adding that they "have no information at our disposal about the Reuters reported 'death of three Russians' or 'three Russian servicemen' in Syria. All this looks like a new stove-piping case."
There have also been unconfirmed reports of at least two other Russian soldiers killed in the Syrian province of Hama in September and October.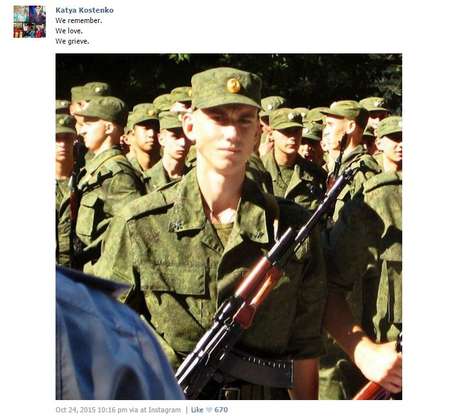 The deaths of these soldiers, along with a possible cover-up over the death of Kostenko may be in part due to a law passed in May, which bans the release of information about troop deaths in "special operations" during peacetime.
Putin signed an amendment in May adding to what Russia classifies as "state secrets" any "information revealing losses of personnel... in peacetime during special operations."
The addition means that those who disclose details about the deaths of soldiers sent on operations now could be prosecuted.
The decree gives no details of what exactly is meant by a "special operation". Revealing state secrets, when it does not involve handing them to a foreign state, is a criminal offence that can be punished by up to four years in jail.
Kostenko's funeral was held in his home village of Grechanaya Balka in the southern region of Krasnodar.
Anna Ahronheim is a journalist at i24news. She tweets @aahronheim