Zoabi at Kristallnacht event in Holland accuses Israel of ethnic cleansing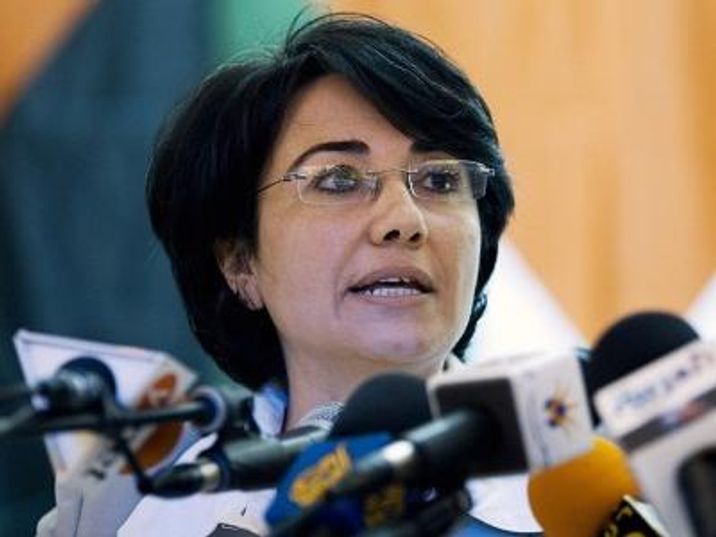 Hanin Zoabi
Arab Israeli MK says Israelis remain silent while Palestinians oppressed, just like Germans under Nazis
While speaking at a Kristallnacht commemoration event in Holland on Sunday, Controversial Israeli Arab lawmaker Haneen Zoabi accused Israel of ethnic cleansing, according to Israel's Channel 10 News.
The Joint List MK spoke about racism in Israel at an alternative ceremony hosted by local left-wing Jewish activists and pro-Palestinian organizations in Amsterdam.
The Kristallnacht pogrom occurred on November 9-10 in 1938 when Nazi thugs plundered Jewish businesses throughout Germany, torched synagogues and rounded up about 30,000 Jewish men for deportation to concentration camps. At least 90 Jews were killed in the orgy of violence also known as 'The Night of Broken Glass', which historians say ushered in the start of the Nazis' drive to wipe out European Jewry.
"It is my honor to speak on behalf of the Kristallnacht victims...on behalf of all the Jews in history who have resisted oppression." Zoabi said, according to the report. 
"During Kristallnacht thousands of Jewish businesses and synagogues were burned, while the Germans remained silent. Today, as the homes of Palestinians are burned, as churches and people are burned alive - the majority in Israel remains silent," she said, drawing a comparison between Nazi Germany and and the current situation in Israel and the West Bank. 
"I am not an immigrant in my homeland," Zoabi said, according to The Times of Israel.
Drawing parallels between Hitler's genocide against the Jews and current Israeli policy against Palestinians and Israeli-Arabs, the lawmaker said: "I share their struggle."
"The central lesson of the Crystal Night has not been learned," said Zoabi. Accusing Israel of "ethnic cleansing" modeled on Nazism, she denounced half a dozen Israeli officials by name for what she referred to as recent efforts to "justify the use of violence toward Palestinians, according to the report. 
Zoabi is currently under investigation in Israel for potential incitement after calling on Muslims to stage a "real intifada" in Jerusalem last month.
Speaking before Zoabi's address, Amsterdam Mayor Eberhard van der Laan announced his intention to post police and justice ministry officials at the event to monitor for potential hate speech.
The event was organized by far-left Dutch group Platform Stop Racism and Exclusion (previously NBK) whose members have expressed sympathy for Hamas leaders and attempted to draw parallels between the Israeli-Palestinian conflict and the Holocaust.
An online petition initiated by anti-racism nonprofit organization, Magenta, calling on Dutch authorities to ban the gathering received hundreds of signatures.