Was the Bataclan targeted for Jewish ownership and support for Israel?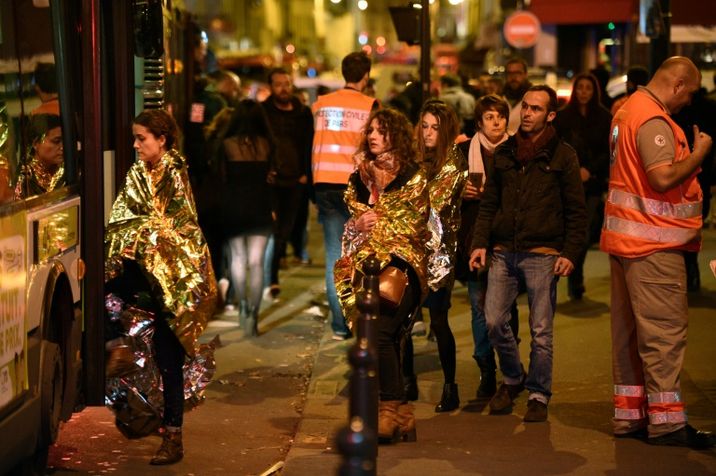 People are evacuated by bus, near the Bataclan concert hall in central Paris, on November 14, 2015
Martin Bureau (AFP)
Band headlining concert on Friday had been criticized for playing Israel concert in July
The threats against the Bataclan go back several years, with the venue often being a target of anti-Zionist groups. In 2007 and 2008, the theater received threats from radical groups due to its regular hosting of the conferences and galas of Jewish organizations, including one for the Israeli border police.
In December 2008, during Israel's Operation Cast Lead in the Gaza Strip, threats to the Bataclan intensified and became more specific. A video was posted on the internet showing a group of youths with their faces masked, threatening the concert hall for its support of an event in honor of the Israeli border police.
Furthermore, pro-Palestinian associations have launched numerous petitions and encouraged their supporters to write to the authorities to protest the Bataclan's hosting of pro-Israeli military events.
In 2011, Le Figaro reported that Farouk Ben Abbes, a Belgian national arrested in Egypt after the terror attack on a group of French students in Cairo in February that killed 17-year-old Cécile Vannier, had confessed that he "was planning an attack against the Bataclan in France."
Three days after the attack on the French students, a report written by the General Directorate for External Security (DGSE) in Cairo indicated that the teenagers had been targeted by a militant group who wanted them "to pay for France's participation in Germinal boat blockade of Gaza" [a French-Israeli operation to stop the transfer of weapons to the coastal enclave].
In a series of arrests in May 2009, Egyptian State Security arrested seven suspects in connection with the attack on the French teens, one of whom justified possible attacks on the Bataclan on the grounds that "the owners are Jews."
The Eagles of Death Metal, the band headlining at the Bataclan on the night of the deadly attacks, were criticized earlier in the year for playing a concert in Tel Aviv. Speaking to the crowd in Tel Aviv, lead singer Jesse Hughes addressed the controversy, saying: "I would never boycott a place like this."