Israel protests Swedish FM's comments allegedly linking it to Paris attacks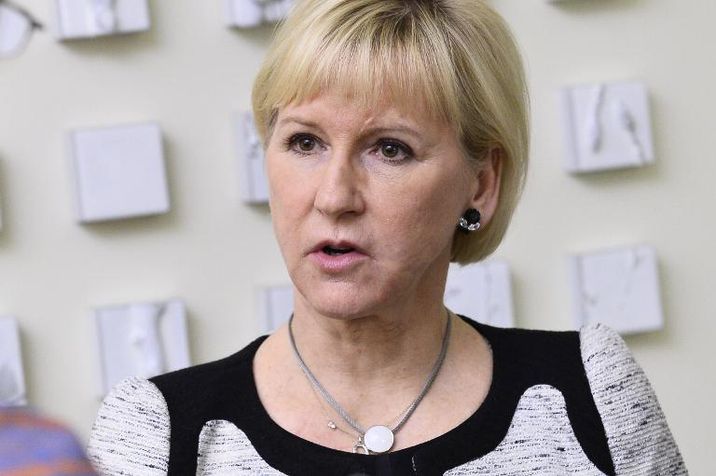 Sweden's Foreign Minister Margot Wallstrom talks to journalists in Stockholm, Sweden on March 19, 2015
Claudio Bresciani (TT News Agency/AFP/File)
Margot Wallström accused of saying 'Jews are campaigning against me'; spokesman denies claim
The Swedish foreign minister has caused a stir in Jerusalem with statements she said in response to Friday night's terror attacks in Paris.
In an interview with Swedish television network SVT2T, hours after the attacks on November 13, Margot Wallström said that "to counteract the radicalization we must go back to the situation such as the one in the Middle East of which not the least the Palestinians see that there is no future: we must either accept a desperate situation or resort to violence," suggesting that the attacks were rooted in the frustration of Muslims in the Middle East.
Israel's Ministry of Foreign Affairs reacted strongly Monday and released a statement in which it said, "The words of the Swedish foreign minister are shocking in their audacity. The Swedish Minister is systematically biased and one-sided against Israel, demonstrating hostility when she points to the connection between attacks in Paris and difficulties between Israel and the Palestinians."
"Anyone who engages in a foolish attempt to create a link between the attacks of radical Islam and the difficulties between Israel and the Palestinians is deceiving himself, his people and the international public opinion," the statement continued.
Wallström condemned the attacks Saturday in an official statement posted to the Swedish Foreign Ministry website.
"Sweden condemns yesterday's despicable terrorist attacks in Paris. They targeted and killed innocent citizens, and our thoughts go to the victims and their families. These acts of terrorism are an attack on democracy and our open societies," the statement read.
"They must and will be met with resolve; terrorism must be opposed and those responsible must be called to account. We also need to tackle the underlying causes of terrorism, taking a long-term approach, and to strengthen our efforts against extremism and fanaticism. Together we must stand up for democracy and for humanistic values," it continued.
A further statement on the ministry's website said the official "has neither directly nor indirectly linked the terrorist attacks in Paris to the situation in Israel and Palestine," adding her comments were taken out of context and misinterpreted. "This is a misunderstanding and we are confident that the matter will be clarified shortly."
'The Jews are campaigning against me'
Like many Jews in Sweden, Susanne Sznajderman-Rytz was disturbed after watching a video of Margot Wallström's comments in the wake of the Paris attacks, and by chance saw her in the street in Stockholm later that day.
Speaking to i24news, Sznajderman-Rytz said that she wished to give the minister the opportunity to explain herself.
"I expected her to perhaps say she had been misunderstood when I asked her about the interview," explains Sznajderman-Rytz, who is the President of the Women's International Zionist Organization (Wizo) in Sweden, but clarifies that she spoke to the minister in a private capacity.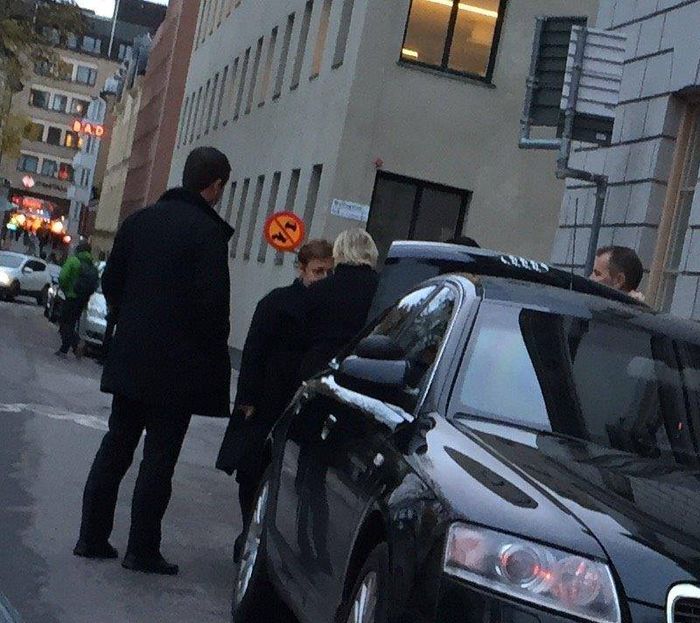 Sznajderman-Rytz says that she approached Wallström, who was disembarking from an official government car accompanied by three individuals.
"I wanted her to understand that she was indirectly blaming Israel for the attacks in Paris," said Sznajderman-Rytz, who originally wrote about the conversation in a Facebook post which went viral.
"The Jews are campaigning against me," is how Wallström responded, according to Sznajderman-Rytz.
"It was like a reflex reaction," she recounts, "The minister said it without giving herself time to think."
"I didn't say anything in response," Sznajderman-Rytz told i24news, "I was shocked that I need to be cautious about expressing my thoughts as a private Swedish citizen."
When asked for comment, Pezhman Fivrin, a press secretary to Foreign Minister Margot Wallström who says that he was with the minister at the time of the encounter, categorically denied that that Wallström had used those words, and that in fact she had taken time to explain to Sznajderman-Rytz that she was talking about radicalization in the television interview.
You need to be logged in in order to post comments. Sign up or log in
November 17, 2015 4:00 AM
Let us not forget that the owner and founder of the Swedish furniture giant IKEA was a notorious pro-Nazi. Let us not forget either that Sweden collaborated with the Germans during the war, and Sweden was one of the last countries to scrap eugenic laws, so why wonder about such remarks ?
November 17, 2015 5:56 AM
From Inter-Pol to Inter-Mil ? Over the past 100 years, countries of the World have instituted quite a few organizations to deal with international issues . These include : * United Nations ( earlier, League of Nations ) and its various arms * World Bank * International Monetary Fund ( IMF ) * World Trade Organization ( WTO - earlier , UNCTAD ) * International Court of Justice - Hague * Atomic Inspection Agency * Environment Protection Agency and , * International Police ( Inter-Pol ) During the past decade, the World is facing another major international threat to civilization It is " Terrorism " " Terrorism " is characterized as follows : * Distinct from # Internal conflicts / civil wars , within a nation's boundaries # Localized commotions / disobedience / militancy , within a country # Breakdown of " Law and Order " situations , inside a country # Country's citizens trying to overthrow an oppressive dictatorship / military rule * Spread across international borders * Unrelated to any geographical / territorial disputes between countries * Hiding under fundamentalist ideologies that disregard human rights * Trying to overthrow democratically elected legitimate popular governments * Killing innocent citizens * Poisoning the minds of Youth with hatred for certain peace-loving / non-violent religions or philosophies * Recruiting children / women as shields against reprisals by legitimate authorities * Glorifying suicidal attacks while bombing peaceful gathering of people * Aided and abated by black money / arms , from sympathizers everywhere Of course , this is not a comprehensive definition of " Terrorism " , but it is good enough for UN to adopt it right away And it is high time , UN forms, along the lines of Inter-Pol , Inter- Mil ( International Military ) And lay down clear and unambiguous rules under which : * Any country affected by terrorism, can seek intervention / help from Inter-Mil , OR * UN itself may take suo moto cognizance of such terrorism anywhere in the World ( and not only confined to the territory of a Member Country ) , and act on its own to press Inter-Mil into service , to eliminate terrorists and their supporters Such unilateral action on part of the Security Council , will not require any " Invitation / Permission " from countries affected , nor can such Security Council Resolution be vetoed I request the readers to " Like / Share / Re-tweet / Forward " this message to policy-makers / opinion-makers , all over the World ------------------------------------------------------------------------------------------------------- hemen parekh 17 Nov 2015